Clients value responsiveness and expertise in leading IP boutiques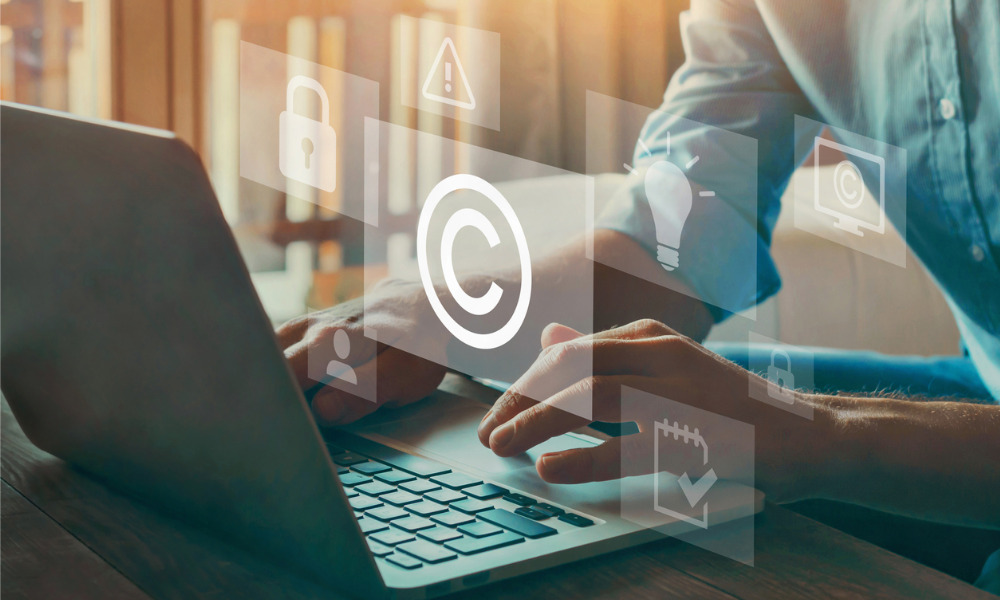 Protecting intellectual property has never been more critical in the current climate, as court closures and delays have led to a rise in infringement cases. Voted by readers, Canadian Lawyer's Top 10 Intellectual Property Boutiques offer a wide range of services to meet the needs of clients of all sizes and from varied sectors.
Among our top 10 boutiques, Alberta and Calgary-based Hicks Intellectual Property works with various businesses from startups to large corporations across multiple industry sectors. A team of lawyers, patent agents and trademark agents with diverse backgrounds and experience lead the firm.
"Our inventors really like working with Hicks," says Heather Mueller, executive vice president of IP at NCS Multistage, a client of Hicks. "They are very responsive and articulate and just get to the point. They feel like a strategic partner rather than a law firm."
Hicks has also handled global patent work for Ensign Energy Services Inc. for the past four years.
"We really appreciate their responsiveness and their technical expertise," says Justin Louie, senior legal counsel at Ensign.
Also named among our top 10, Belmore Neidrauer LLP represents many Canadian and multinational corporations in IP cases. Janssen Pharmaceutical Companies of Johnson & Johnson has been outsourcing its pharmaceutical patent litigation to the Toronto-based firm for 15 years and now works closely with Peter Wilcox. He has been a partner at the firm since 2012.
"Peter is very efficient and responsive, and he knows how to run a trial really efficiently," says Diane Yee, vice president of patent law at Janssen. "He knows how to line up his associates and how to canvass and engage the expert witnesses quickly and very efficiently."
Robic LLP is another firm to be named among our top 10 intellectual property boutiques. Operating in Montreal and Quebec City, the firm's expertise covers all aspects of IP prosecution, IP enforcement, technology transfer and commercialization.
"The lawyers at Robic know their IP issues very well, and they know us very well," says Bernard Rochette, vice president and general counsel at Raymond Chabot Grant Thornton, one of Robic's many clients. "It's important when you work with an external firm that they know their client very well."
Rochette has been outsourcing most trademark matters to Robic for several years, including registering and modifying trademarks. "They are experts in the field, and they are pleasant people who are fun to work with, so it's a good relationship," Rochette says.
Top 10 Intellectual Property Boutiques
(listed alphabetically)
Belmore Neidrauer LLP
Toronto | belmorelaw.com
Belmore Neidrauer represents Canadian and multinational corporations in their most important intellectual property cases. The lawyers at Belmore Neidrauer know their way around the courtroom — whether at trial or on appeal — and have obtained consistent success for the firm's clients. They are singularly focused on getting the best possible result in any given case. Across the board, the lawyers at Belmore Neidrauer excel at assessing complicated factual and legal issues, providing frank advice and devising the best strategy to achieve their clients' goals.
Bereskin & Parr LLP
Toronto, Mississauga, Waterloo, Montreal | bereskinparr.com
Bereskin & Parr LLP is a leading full-service intellectual property law firm serving clients across all industries worldwide. Founded in 1965, the firm has grown to be one of Canada's largest IP firms, with offices located in major economic and technology centres. The firm employs more than 75 lawyers and patent and trademark agents, many of whom are recognized as leading practitioners in their specialized fields. Bereskin & Parr's direct clients range from small startup operations and individual inventors to large Canadian and multinational corporations, including Fortune 500 companies and some of the world's biggest intellectual property rights owners. Canada Goose Inc., Copperhead Industrial Inc., Core Avionics & Industrial Inc., Heys International Ltd., IMAX Corp., Labatt Brewing Company Limited, Microsoft Corp., Regeneron and Therapure Biopharma Inc. are a representative sample of Bereskin & Parr's clients, among many others.
Chumak & Co. LLP
Toronto | chumakcompany.com
Editor's Note: In January 2020, after this survey was complete, Chumak & Company LLP announced it had merged with full-service business law firm Dickinson Wright LLP.
Chumak & Co. LLP is an intellectual property law firm based in Toronto founded by IP lawyers Yuri Chumak and Peter Elyjiw. Chumak and Elyjiw have more than 30 years of experience, including at major law firms and boutique IP firms in Toronto. Key clients include: computer software and devices, social media, e-commerce and online news media; scientific equipment; medical research and pharmaceuticals; agriculture; food, beverage and restaurants, financial technology and services; industrial manufacturing and services; and apparel and consumer goods.
Deeth Williams Wall LLP
Toronto | dww.com
Deeth Williams Wall LLP (DWW) is a Toronto law firm specializing in Intellectual Property ("IP"), Information Technology ("IT") and Privacy and Cybersecurity ("P&C"). Founded more than 25 years ago, the firm has grown from seven lawyers to close to 20, covering: all aspects of IP prosecution, commercialization and enforcement; technology law; emerging technology protection and commercialization; privacy and data breach protection, management and coaching; litigation; and regulatory law. DWW provides a full range of services relating to trademarks, copyright, patents, industrial designs, confidential information and other forms of intellectual property. The firm acts for several large businesses, including an international oilfield services company, a provincial government, municipalities, an automotive manufacturer and an automotive products company, specialty chemical company, pharmaceutical companies, a major inter-bank data network, a top-tier hospital, an international soft drink company and several Canadian tech startups. DWW has acted for several international drug companies on patent litigation, PM(NOC) and regulatory matters and provides day-to-day patent and trademark advice for major food, chemical, automotive and retail companies.
Gilbert's LLP
Toronto | gilbertslaw.ca
Tim Gilbert launched Gilbert's LLP in 2001 armed with only a briefcase, a cellphone and the aim to break out of the conventional approach to legal services. He now finds himself surrounded by a talented team of lawyers, agents and students to provide solutions to innovative clients. Gilbert's specializes in IP and advocacy in the courtroom and the boardroom, from creating and monetizing IP assets to protecting and enforcing IP rights. Gilbert's helps clients navigate industries — including pharmaceutical, software, technology, energy, cleantech, gaming, media and entertainment — and provides clients with advice that makes business sense. While the firm has represented large pharmaceutical and tech companies in "bet-the-company" litigation, Gilbert's also has contingency and hybrid fee options when the cost of legal services is a barrier.
Hicks Intellectual
Property Law
Canmore, Calgary | hicksip.com
Hicks Intellectual Property Law provides world-class intellectual property services out of Canmore, Alta., with a second office in Calgary. Since its inception in 2006, the firm has developed a strong team of lawyers, patent agents and trademark agents with diverse backgrounds and experience. The firm works with many businesses, from startups to large corporations. The firm's agents and lawyers' strong and varied technical and legal backgrounds enable it to work with companies in virtually all industry sectors. The firm assists businesses in building value by delivering effective, efficient, creative and strategic intellectual property advice and services.
Oyen Wiggs Green & Mutala LLP
Vancouver | patentable.com
Since 1977, Oyen Wiggs has been the go-to firm for clients in western Canada seeking assistance with IP matters. The firm has grown to 18 lawyers with a diverse range of technical backgrounds, all of whom are either registered patent agents or patent agent trainees. The firm's clients range from universities and startups to governments and major international corporations, and they span a wide range of industries from agtech through to artificial intelligence. From the firm's base in Vancouver, it helps its clients secure their IP in Canada, the U.S. and around the globe.
Ridout & Maybee LLP
Toronto, Ottawa, Burlington | Ont.ridoutmaybee.com
As a leading protector of intellectual property in Canada since 1893, Ridout & Maybee LLP consistently ranks as one of Canada's top IP law firms in both Canadian and international surveys. With more than 35 professionals across three offices, the firm files an average of 3,000 patent and 1,000 trademark applications per year and is one of the country's longest-operating IP firms. The majority of Ridout & Maybee LLP's professionals have advanced degrees in science, engineering and IT and law, and they are members of numerous organizations and associations. The firm's co-founder John Ridout was the author of one of the first
Canadian textbooks on patents titled
"Ridout on Patents" published in 1894, and
J. Edward Maybee was the first president of what is today the Intellectual Property Institute of Canada.
ROBIC LLP
Montreal, Quebec City | robic.ca
Founded in 1892, ROBIC is internationally renowned and has earned a reputation for excellence in intellectual property in Canada. The firm has offices in Montreal and Quebec City and includes more than 180 support staff and highly qualified professionals specializing in intellectual property and business law. The firm's expertise covers IP prosecution, IP enforcement, technology transfer and commercialization. ROBIC's team acts for some of the most well-known global and local brands in a wide variety of technological fields. The firm says its success and reputation is in large part the result of its ongoing focus of tailoring its specialized services to its clients' specific needs.
Smart & Biggar LLP
Calgary, Ottawa, Toronto, Montreal, Vancouver | smartbiggar.ca
Smart & Biggar is widely recognized as one of Canada's leading firms for intellectual property. With more than 100 lawyers, patent agents and trademark agents in five offices across the country, it is among the largest national firms specializing in IP and related areas. Well known and trusted by clients for its high quality and excellent service for more than 125 years, Smart & Biggar says it has filed more patent and trademark applications than any other firm in Canada. The firm provides the full range of IP services — from strategy and counselling to trademark and patent portfolio management, licensing and transactions. The firm is also lauded for its considerable strength in IP litigation and deft handling of complex, high-stakes matters. Recent victories for the firm's clients include: record patent damages of $645 million (Dow); abolishing the "Promise Doctrine" for patents in the Supreme Court of Canada (AstraZeneca); blocking competitors' use of confusing "trade dress" (Diageo); precedent-setting copyright decision and damages of $12 million (Nintendo); and, enforcing copyright as an "architectural work" for a building structure (Lainco).