Employers making mass layoffs may have wiggle room through employment contracts or hiring letters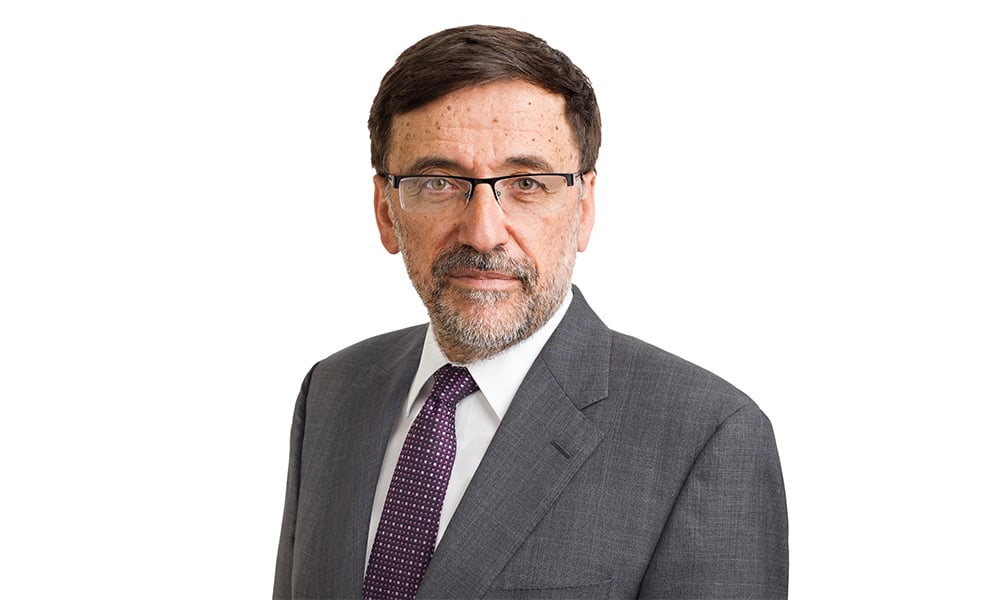 As the COVID-19 pandemic lingers on, Canadian businesses – and employers – have suffered. Faced with depressed revenues, employers have been forced to lay off employees temporarily or permanently, and some must now look at mass terminations as well.
"COVID has made things a mess," says George Vassos, a partner in Littler Mendelson P.C. in Toronto.
There's a lot for employers to consider in laying off employees, and government programs such as the Canada Emergency Response Benefit (CERB) continue to play a part supporting employees.
"Employers who've been significantly negatively affected by COVID … have to make significant decisions: what are we doing with your workforce? Are we convinced 50 per cent of our business is gone forever, do we cut 50 per cent of our staff, do we opt for temporary layoffs … before we get to mass terminations?" Most employers will go the temporary layoff route and eliminate the cost of a mass termination, he says.
Canadian employment standards legislation generally requires employers to provide a substantial notice period before a mass termination is effective. This can be difficult for companies already facing large revenue drops such as -- during COVID-19 especially -- the retail, restaurant, airline, hotel, and car rental industries.
But even with mass termination, there's some wiggle room for employers, says Vassos.
In Ontario and some other provinces a termination is considered mass if a certain number of terminations happen within four weeks. Mass terminations carry higher minimum obligations under employment standards legislation: so, in Ontario, at least eight weeks of notice is required for 50 to 199 terminated employees, and more if the termination rate is higher. "There's a graduated scale in most provinces depending on the number of employees," he says.
But the biggest problem for most employers is their obligations under common law, he adds, where terminated employees may have a higher common law entitlement. "The only way to solve it is if the employer has an enforceable termination clause in an employment contract or a hiring letter," he adds; for example, what's required under the Employment Standards Act, plus one extra week's salary. That could mean a difference of paying for a notice period of nine weeks rather than four months under common law, he says.
Validity of termination clauses has become increasingly more litigated, and the courts have said all termination clauses in a contract must ensure, at a minimum, that employment standard obligations are respected; otherwise, the clause is void.
"So, there's a lot for employers to be concerned about," Vassos adds; "what do I do with my workforce relative to layoffs, individual and mass terminations? What's my liability under statute, under common law, and is my common law liability displaced by a valid termination clause?"
On Thursday the federal government announced changes to support for Canadians in the next phase of recovery from the pandemic, transitioning from the CERB, which will be extended by an additional four weeks to a maximum of 28 weeks for Canadians whose employment has been affected by the pandemic, "to a more flexible and generous EI program for those who qualify," according to the government's news release.
The changes will also address the needs of those who have experienced problems due to the closure of schools and day care centres. The Canada Recovery Sickness Benefit (CRSB) will provide $500 per week for up to two weeks, for workers who are sick or must self-isolate for reasons related to COVID-19. And the Canada Recovery Caregiving Benefit (CRCB) will provide $500 per week for up to 26 weeks per household, for eligible Canadians unable to work because they must care for a child whose school or day care centre has closed due to COVID-19; a disabled or dependent family member whose day program or care facility has closed; or a child, disabled family member or dependent who can't
The Canada Recovery Sickness Benefit is "basically an honour system" designed to keep sick people at home, says Vassos, and part of the federal government's Safe Restart Agreement with the provinces and territories, on which it will fall to establish their own legislation.
But, says Vassos, "you look at all these programs -- set aside COVID for a moment -- this has been a politician's dream. Whatever political stripe you are, the government gets to implement all these programs [and] say, 'look what we did for you,' … to help employees and businesses." Whatever government of the day is in power will pump up programs "at an incredible cost" that will have a huge impact on the deficit, he says, but will allow the government "to toot its own horn at election time.
"The cost is staggering, and that's why I think some business organizations have said, 'we need to have limits on these things. This can't be indefinite; it's just not sustainable.'"