Neena Gupta says employers are also having trouble persuading laid off employees to return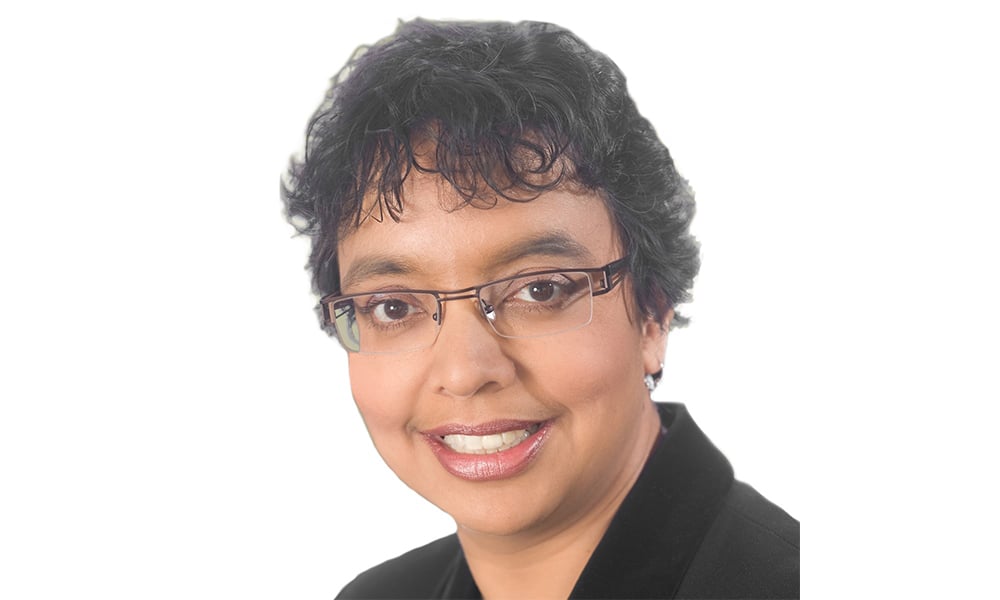 Provincial governments across Canada have amended employment standards legislation, as the COVID pandemic sinks business valuations and workers are laid off, have their hours reduced and salaries cut. Among the most significant changes is the removal of the time-limit triggering an automatic termination, which has allowed for an indefinite layoff period, says Neena Gupta, a partner at Gowling WLG in Waterloo, Ont. with a broad employment and human rights practice.
"That's unprecedented. I know you hear that word a lot. But this really is unprecedented, from an employment law perspective, a public health perspective, a legal industry perspective," Gupta says.
For example, Ontario suspended much of the laws on temporary layoffs and terminations in the province's Employment Standards Act, back in May. The suspension will last until six weeks after the declared emergency ends, known as the "COVID-19" period under the Infectious Disease Emergency Leave Regulation. Ordinarily, laid-off employees would eventually be entitled to a termination package from their employer, Gupta says. With the law suspensions, "eventually" will not arrive until at least after the provincial emergency orders are lifted.
Labour and employment lawyers recently told Canadian Lawyer that reducing hours, reducing pay, changing job descriptions and other measures employers have taken during the pandemic, carry the risk of constructive dismissal claims. They predicted a flood of employment litigation, as employees challenge the layoffs, pay-cuts and other measures employers have taken in the wake of the pandemic.
Claims for constructive dismissal can be made when an employer alters the work relationship with an employee such that the employee believes the employer is not holding up their end of the employment contract. With businesses in "survival mode," employers are not letting fear of constructive dismissal stop them from implementing the changes to employment contracts they deem necessary, says Gupta.
"The reality is, because the courts aren't processing those claims, and they won't be for another year — year and a half, essentially, employers are taking the position that they need to do what they need to do in order to survive and they will worry about the rest of the mess later," she says.
"They're doing what they need to do in ways that four months ago, we would not have conceived to be permissible or acceptable and the Employment Standards Act in Ontario has been changed considerably to adapt to the COVID-19 crisis."
Employers can defend against constructive dismissal claims with contract language providing for the permissibility of layoff, if necessary, says Gupta. Clients tend to resist layoff provisions because they view them as a discouraging signal to promising prospects, she says. But Gupta says her clients have changed their tune.
"Employers are coming back — because we often do reviews and employment agreements on an annual basis or biannual basis — and we tell them, 'OK, if COVID taught you anything, it taught you that a layoff provision can be important, even for the most solid of businesses, and therefore, you should put something in there.' We are not getting the kind of pushback that we were getting from our clients against four months ago."
But for laid off employees who have been recalled, Gupta says she is finding in her practice that many workers are not coming back. The closure of summer camps, sports and church programs, and the inability to use informal childcare arrangements because of social distancing, mean parents have few options for childcare. Other employees will not come back because they have a health condition, live with an immune-compromised person or a senior. Others see no financial incentive to return.
"And then you've got a group of people and they're the people who were earning perhaps closer to between $15 to $20 an hour. And they're saying, CERB is not such a bad deal."
When the courts address the constructive dismissal claims, frustration of contract and other employment litigation arising out of COVID, Gupta predicts "a more balanced interpretation" of those common-law doctrines.
"I've been practising for over 30 years. So, this is my third bad economic cycle," she says. "In prior economic cycles, the court didn't have a lot of sympathy for employers. I wonder if that's going to shift a little bit because this is the first economic cycle that has directly impacted the functioning of the courts themselves."