Lawyer discusses how employers can support an employee with a disability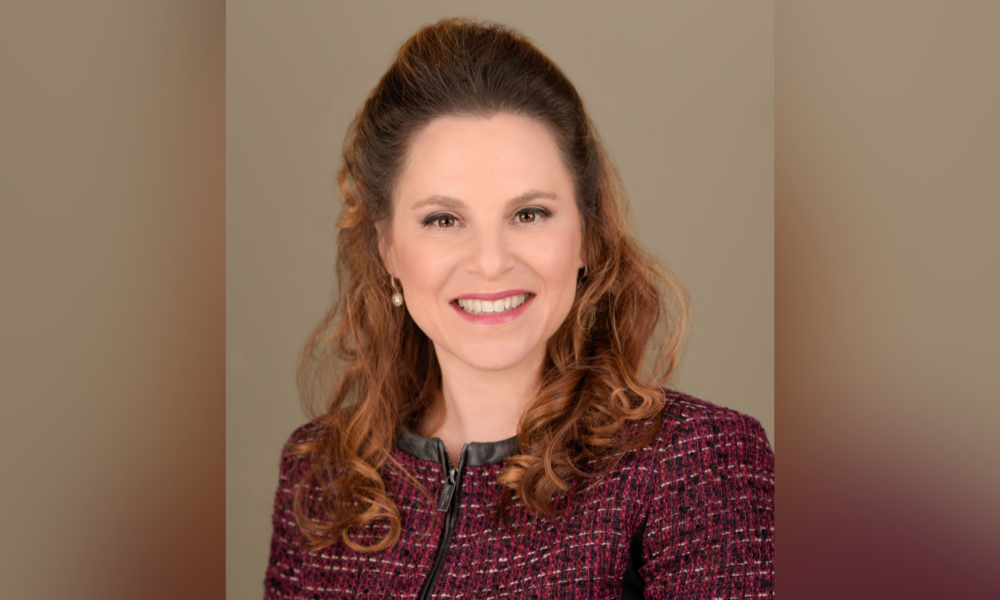 This article is part of a series addressing popular topics and questions that clients and the public may have about the legal profession.
For employers, handling health problems in their workforce requires balance, says Leanne Goldstein, a partner with MK Disability Lawyers. While there is a "significant onus" on employers to accommodate, the accommodation cannot interfere with the business' ability to effectively operate.
Human rights law requires employers to accommodate disabilities to the point of undue hardship. The factors considered when determining undue hardship are costs, and health and safety risks, according to the Human Rights Legal Support Centre (HRLSC). Factors that may not be considered include "undue business inconvenience, resentment or hostility from other co-workers, the operation of collective agreements or customer preferences."
As the HRLSC notes, undue hardship implies that the employer may need to accept some amount of hardship. Employees cannot claim cost-related undue hardship because the accommodation would be expensive. The expense would need to "seriously interfere with running the business."
But an employer cannot accommodate an employee if doing so would undermine the health and safety of the workplace. There are many illness symptoms, for example, which would make it unfeasible for an employee to continue operating heavy machinery or doing other dangerous tasks.
"Everything is very context specific," says Goldstein. "Undue hardship depends upon the specifics of that employer, and their workplace, and the employee, and what their needs are."
The duty to accommodate includes both a procedural duty and a substantive duty, said the HRLSC. The procedural duty involves an "individualized investigation" to obtain all relevant information and determine the employee's needs. The employee requesting accommodation triggers the procedural duty.
The substantive duty requires the employer to either implement a reasonable accommodation or show that it could not have without experiencing undue hardship.
Goldstein represents people who have been denied short-term and long-term disability benefits by insurance companies.
When seeking information in order to design accommodation for an employee struggling with a disability, employers and their human resources departments must recognize that this is be an "incredibly vulnerable process" for that person, says Goldstein.
"It's a very difficult process, emotionally, for an individual who's struggling with a disability to actually be able to come forward and say, 'These are the issues that I'm dealing with.'"
Employers must balance the employee's privacy rights with the need for information to inform the accommodation, because an over-intrusive employer can provoke a lot of distress in the employee, she says. "An employee doesn't have to disclose all of the details of their disabilities."
When an employee goes off on a disability leave, often the employers' lawyers tell them not to contact the employee at all. But that can be "very disconcerting," says Goldstein. Employers should reach out to express concern and let the employee know they are valued, but she adds that that needs to be balanced with the requirement that they not harass, or demand information and a timeline on when they will return to work.
HR departments should also be mindful that employees are often unaware of their disability-benefit entitlements. She frequently sees situations where the employee does not know they have benefits, and the employer is not helping them understand their rights. Sometimes employers actively discourage their employees from applying for disability benefits because of the impact their absence will have on the business, she says.
"Employers need to be mindful of the fact that there may be an obligation on them to provide information and assist in that situation. And also, employees should know that they can contact their employers to find out about what their disability benefits and entitlements are by contacting HR and HR should give them that information."
Employers should be "creating an environment that's conducive to accommodation," so employees are confident they can approach their bosses to request assistance, says Goldstein. This can be expressed in simple gestures such as providing captions for digital meetings and ensuring they have access to an ergonomic workspace.
"It's important for employers to presume competence, but to accommodate to ensure inclusion," she says.