Disability claims involving employees suffering from mental illnesses are rising: lawyer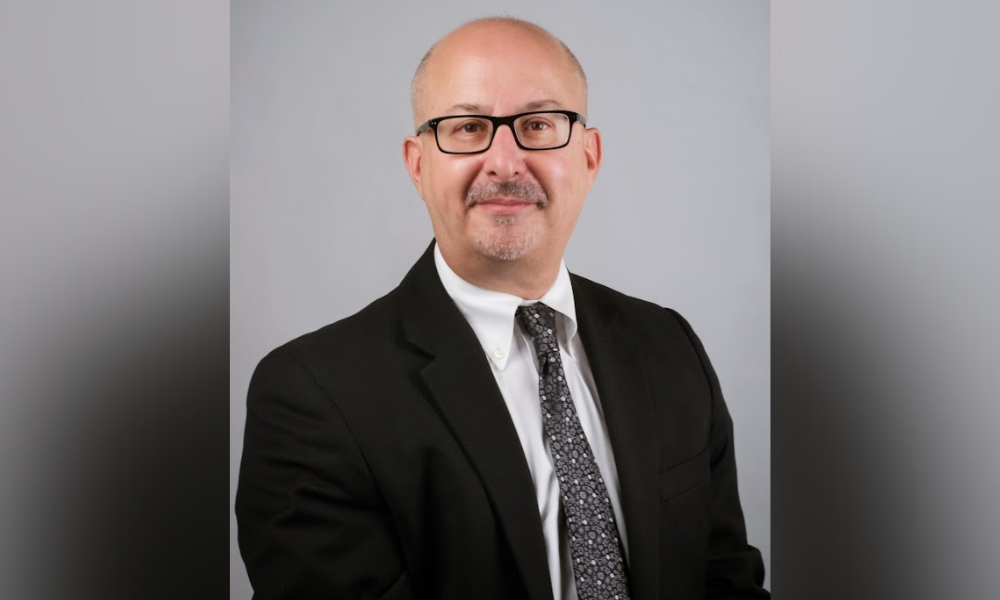 This article is part of a series addressing popular topics and questions that clients and the public may have about the legal profession.
How employers respond to mental health challenges in their workforce has become an even more salient question since the COVID pandemic added to the existing psychological stressors of employees.
The disability and employment lawyers at Lecker & Associates have recently seen a 40-per-cent rise in employee-based illness cases. Of that 40 percent, three-quarters involve mental-health issues, says Bram Lecker, the firm's principal.
The trend is not only among Lecker clients. Mind Share Partners' 2021 Mental Health at Work Report, reported in the Harvard Business Review, surveyed 1,500 full-time workers in the U.S. and found the same proliferation. Seventy-six percent of respondents said they experienced at least one symptom of a mental health condition in the last year – a 17-per-cent increase from the 2019 survey. These challenges are causing workers – particularly younger workers – to quit. Eighty-one percent of Generation Z and 68 percent of millennial respondents said they had left their jobs for mental-health reasons. These rates are up from 75 and 50 percent in 2019. Among all surveyed, half reported leaving their jobs due to mental health in the last year, and the survey's authors noted that motivating factors included "overwhelming and unsustainable work."
How an employer will manage an employee's mental health challenges depends on company culture, which varies sector-to-sector, says Lecker. "The good employers are dealing with it sensitively. The bad employers are basically looking at it like you've got the common cold. 'Take a couple of days off and get back to work.'"
When workers need time off due to mental illness, the law requires they get as much time as is provided for sick leave in their employment contract or collective agreement if they are in a union. The employee is entitled to the minimum sick-leave standard under the Employment Standards Act if no greater benefit exists. In Ontario, that is up to three unpaid days per year.
Some employers also have short- and long-term disability policies. Short-term disability is usually around six months, says Lecker.
An illness is considered a disability when a doctor determines that the sufferer has fallen below 60 percent of their function-ability.
While the law recognizes no difference between physical and mental illness, disability insurers or administrators will refuse coverage in many cases. But that position is invalid, he says. "There is no such thing as a disability policy which excludes mental health… It would be highly discriminative, and it's contrary to the Insurance Act."
Lecker and other lawyers in the field fight employers on these cases frequently. They argue that if the employer continues to refuse the employee time-off and payment under the disability plan, it is a breach of contract – equivalent to refusing to pay their salary.
But the most significant issue is not the time off but the employee's accommodation upon return, says Lecker. Unless an employer can show that it would cause them "serious hardship," they are required to allow the employee to return to the same or equal employment – equal pay and status. They must also allow the employee time to rehabilitate, including a gradual re-entry into the work routine. For example, depending on the doctor's recommendations, they begin working two or three days per week or are not put in stressful situations. "The employer must comply with a doctor's requisition that they be accommodated," he says. "The only key is that accommodation is temporary."
The Mental Health at Work Report found that mental illness is not always something employees bring with them to work but is often partly caused by the workplace. Eighty-four percent of survey respondents identified at least one way their work negatively impacted their mental health. Primary factors included work-life balance and "stressful, overwhelming, boring, or monotonous work," which intensified during the pandemic. So did the poor communication, lack of connection and support from colleagues and managers also played a role.
The good news is that some employers are taking action to meet these challenges. The report's respondents said their employers had expanded mental-health-resource availability, including extra paid time off, mental-health days, and mental health training. Fifty-four percent of respondents said they believed their employer had prioritized mental health and 47 percent said their company leaders were mental-health advocates and their manager could provide support.
Employees are also becoming more comfortable with discussing mental health at work. Close to two-thirds of respondents said they had discussed it with a colleague. However, only 49 percent said doing so was a positive and supportive experience.
The survey also showed that employer efforts to support workplace mental health earned results. Workers who felt that support were 26 percent less likely to experience a symptom of a mental health condition, were less likely to underperform and miss work, were more willing to discuss mental health at work and had more job satisfaction and desire to stay with the company. The report's authors recommend employers "move from seeing mental health as an individual challenge to a collective priority." To achieve this, they suggest cultivating a cultural change, establishing more sustainable ways of working and fostering a deeper connection with their workforce.