A legal expert on how unions are formed, how they operate, and their benefits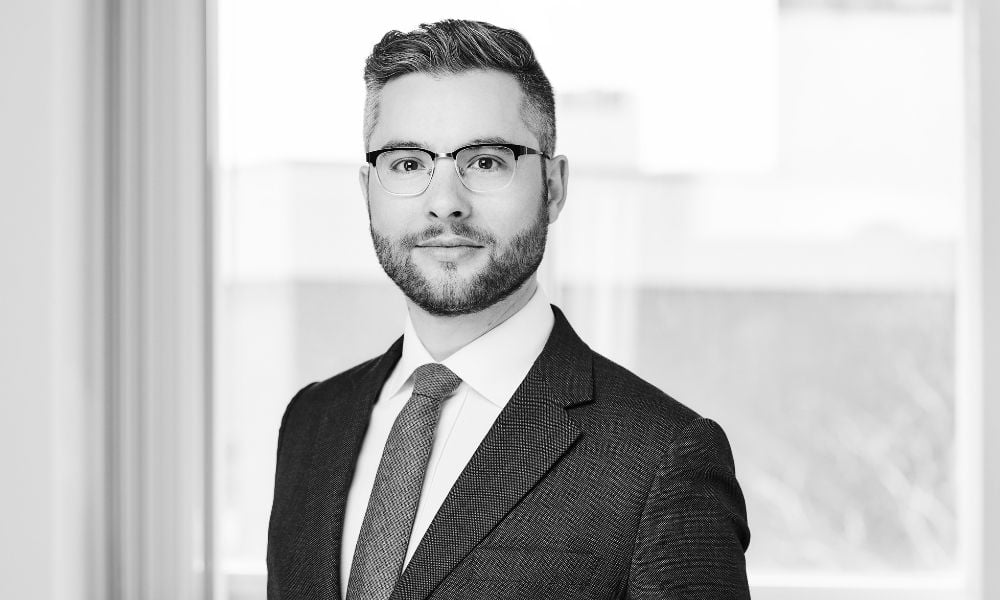 In Canada, the fundamental freedom of association under s. 2(d) of the Charter of Rights and Freedoms protects the right to form or join a union.
Most unions emerge when a group of employees collaborate with an existing union and vote on whether to join, says Danny Kastner, a partner at Kastner Lam LLP and past chair of the Labour and Employment Section of the Ontario Bar Association.
"Unions can offer a range of benefits," he says. "The most fundamental benefit is that a worker who's a member of the union is no longer having to negotiate the terms and conditions of their employment on their own, against their employer.
"When they're a member of a union, they get the benefit of the leverage that comes with being part of a group and having professional negotiators – meaning, union representatives – who will negotiate terms and conditions on their behalf."
The "most fundamental" term that unions earn for the workers is the guarantee that their employer can only firm them for cause, says Kastner.
"In most workplaces, if you're not unionized, an employer can lay you off for just about any reason at all," he says. "It doesn't matter if you're performing well or performing poorly. An employer can decide to let you go.
"If you are represented by a union, you will almost always have protection against that kind of arbitrary dismissal so that the employer has to have serious reasons to fire you."
In provincially regulated workplaces, provincial legislation like Ontario's Labour Relations Act governs the collective bargaining process. The Canada Labour Code governs federally regulated workplaces.
On the federal level, collective bargaining begins with a notice to bargain, delivered by either the union or the employer to the other party, according to Employment and Social Development Canada. When one side gives notice, the other is required to negotiate in good faith. If the two sides reach an impasse or miss the deadline to commence required under the Code, either party can file a notice of dispute with the minister of labour. The minister can then appoint a conciliation officer to help resolve the disagreements. After the conciliation period, the minister may appoint a mediator to assist the parties in reaching an agreement.
If, after all that, the parties are still in a deadlock, they can eventually declare a strike or lockout but will need to give the other side and the minister 72 hours' notice. To strike, the union also must get a strike mandate from its membership.
The minister can refer specific points of contention in the dispute to the Canada Industrial Relations Board. If both parties agree, the minister can appoint an arbitrator to resolve the outstanding issues.
"Some unionized workers aren't allowed to strike," says Kastner. "The typical examples include emergency services, like police or firefighters."
He says workers lacking a right to strike can force the employer to attend a binding arbitration. The process is like a trial, and the independent arbitrator can decide the final terms of the collective agreement.
Employees can discuss joining a union if it does not happen on company time. Kastner says their employer cannot fire them for union activity, but that does not stop employers from regularly trying.
"When an employee or the union that is working with the employee believes this has happened, they can bring an application to the labour tribunal in order to sanction the employer for having taken that step."
To prevent unionization, employers employ a broad range of techniques. "Some of them are absolutely acceptable, and some are not," he says. But the primary tactic to prevent union organizing is to treat employees better.
"If you, as an employer, raise wages, treat your employees well, treat them respectfully – they're less likely to be motivated to form a union."
But Kastner adds there are also common "unlawful and underhanded" methods by which employers ward off unionization. They include spreading falsehoods about the drawbacks of union membership and intimidating workers by firing union-drive ringleaders.
Once a union member, a worker cannot directly negotiate the terms and conditions of their employment with their employer. They are also not permitted to bring their legal challenge against the employer if they have been mistreated or suffered discrimination.
"You lose the right to go do that on your own," says Kastner. "Instead, legal action has to be pursued by the union on your behalf."
"So, there's pros and cons to that," he says. "The pro is that unions are usually well-funded and have the resources to bring an effective legal challenge on your behalf. The con of that is the union could decide that they don't think your legal challenge makes sense or is an appropriate use of resources. If that's what they decide, it's unlikely that you're going to be able to mount a legal challenge at all."