They are ubiquitous in workplaces, but disputes continue to raise the question of legality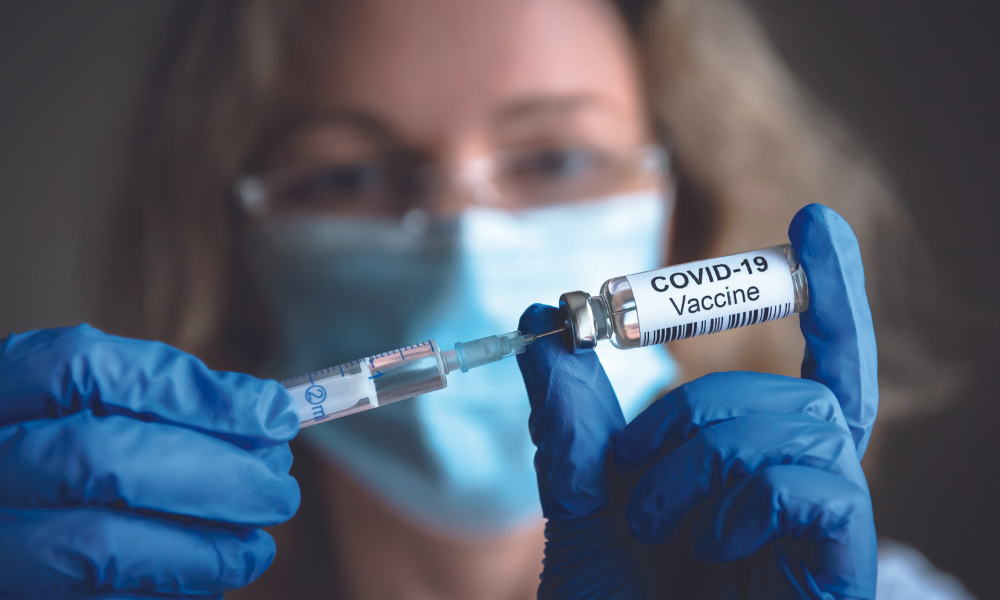 Disputes over workplace vaccine mandates have arisen in workplaces across the country. In the trucking industry, mandate opposition not only led to a three-week occupation of downtown Ottawa, it caused the federal government to invoke the Emergencies Act for the first time in Canadian history. Anti-vax squabbles have also emerged in professional sports, nursing and in the legal profession.
Despite controversy, vaccine mandates are popular. Sixty-eight per cent of the respondents to an Ipsos poll released in January 2021 said they agreed with mandatory vaccination for all Canadians, aside from those with a health exemption. This support rose to 78 per cent among respondents aged 55 and older. At the time of writing, approximately 78 per cent of Canadians are fully vaccinated, and 84 per cent have received at least one dose, according to COVID19Tracker.ca.
In 2022, the jab dodgers will find getting hired difficult, as vaccination is increasingly becoming a requirement for employers across sectors, including the legal profession.
Michelle Dunnill is a branch director at recruitment company Robert Half. She has clients in the legal, management resources, technology, marketing and creative sectors.
"What we're hearing from all of our clients, and even more so in the past probably 30 days, is that candidates do need to be fully vaccinated," says Dunnill. "Before, it wasn't a must-have, necessarily, that you were fully vaccinated. And in our new world this year, in 2022, that is the new trend that we're starting to see."
She says employers are also pulling offers late in the recruiting process for unvaccinated candidates and ending relationships with unvaccinated contractors. Dunnill notes that while these trends are present in the legal profession, she sees them across all sectors.
Wildeboer Dellelce LLP has had a vaccine mandate since last August.
"It's about the public healthcare system," says Perry Dellelce, a founder and managing partner at the firm. The more people who are vaccinated, the fewer are falling sick and filling up the hospitals, he says. "That's undebatable."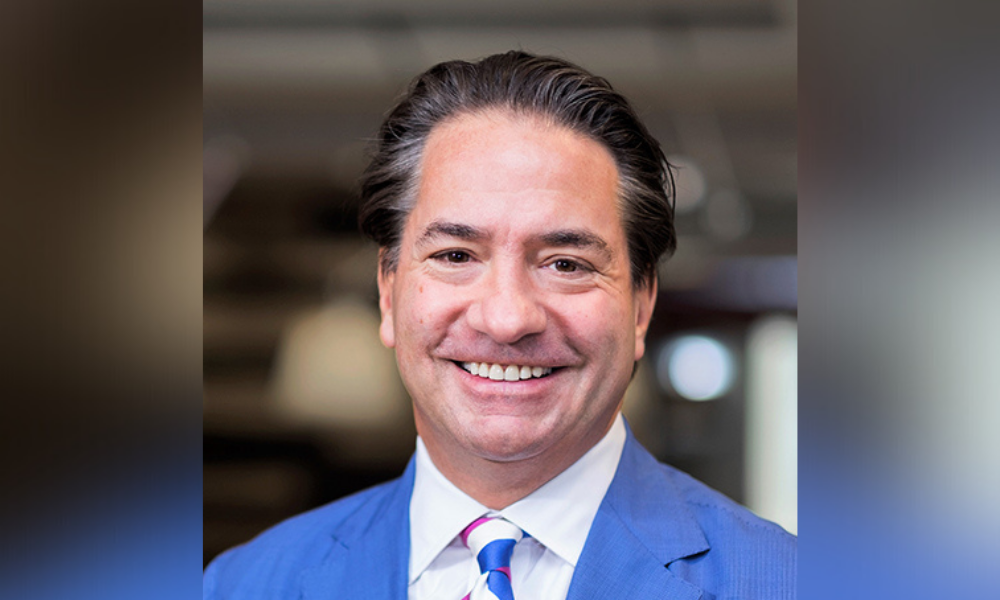 Perry Dellelce
People also feel safer coming to work when their co-workers are vaccinated, Dellelce adds. "And we have an obligation to our employees, and everyone, to provide a safe and healthy workplace.
"We've always taken pride in our firm, in being a community leader, both in business and in the community … To not have people, part of our team, vaccinated is a statement that we don't care about the community as a whole. And we're just not going to have it."
With vaccine mandates becoming the norm, employers are inundating employment lawyers, seeking advice on implementing such a policy and on employees seeking recourse after being terminated because of one.
"It's a huge issue right now," says Bram Lecker, principal at Lecker & Associates. "I would say, one out of every three calls that we get — we get about 20–25 calls a day — is based on COVID vaccine mandates. So it's a huge, huge, huge issue."
For lawyers, or in fact any employee, who remains steadfast in their unvaccinated status, there is not yet any "clear authority" on how the courts would handle the issue, Lecker says. At the time of writing, there were three relevant arbitration decisions, all dealing with collective agreements.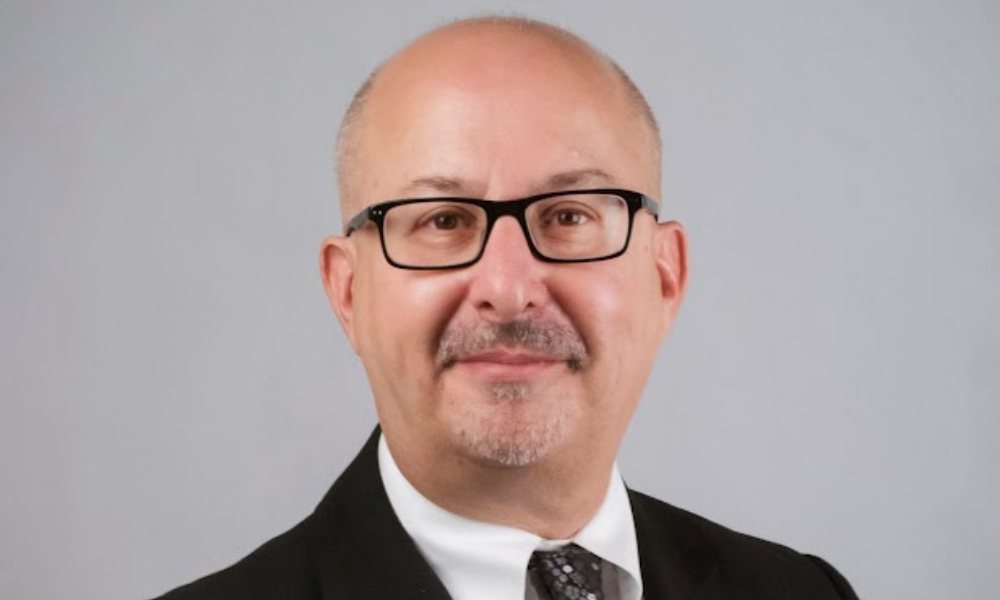 Bram Lecker
But Lecker's position is that vaccine mandates are unenforceable. For one, the policies impose on an employee a condition after the fact.
Secondly, employers typically first suspend the person, giving them a few months to wise up. After that, when the employee comes back and is still not vaccinated, they are then terminated for cause. That is condonation, says Lecker, which is when a party has forgiven or chosen to ignore an act against which they bring a legal complaint. "That, in our view, would be illegal," he says.
The third issue is that employers cannot demand private health information.
A new problem is emerging with the Omicron variant, says Lecker. While there is no doubt that vaccines significantly lessen the severity of the illness and help prevent hospitalization, fully vaccinated people can still spread the virus. So, he says an employer's argument that they cannot accept unvaccinated employees infecting other staff is losing its coherence.
Lecker is telling people terminated for vaccine refusal that they have a case for wrongful dismissal. While employers with vaccine mandates will have liability, they can enhance their legal position if they offer options, such as regular testing, work-from-home and PPE, he says.
"If I've done all that, as an employer, I'm a lot safer."
Mandatory vaccine policy upheld in arbitration
Daniel Chodos and Simone Ostrowski, of Whitten & Lublin Employment Lawyers, were successful in an arbitration concerning a vaccine policy they drafted. It contained these key points:
Staff are required to be vaccinated on schedule with advance notice. Appointments during work hours are accommodated
Signed declarations of vaccination status are required
Company has the right to require proof of status
Policy can be amended as public health guidelines change
Masks are also required
Vaccine disclosure information is consistent with privacy legislation, only used to the extent required to implement policy, to minimize privacy concerns
Legitimate medical and religious exemptions are available