Two new masters join B.C. Supreme Court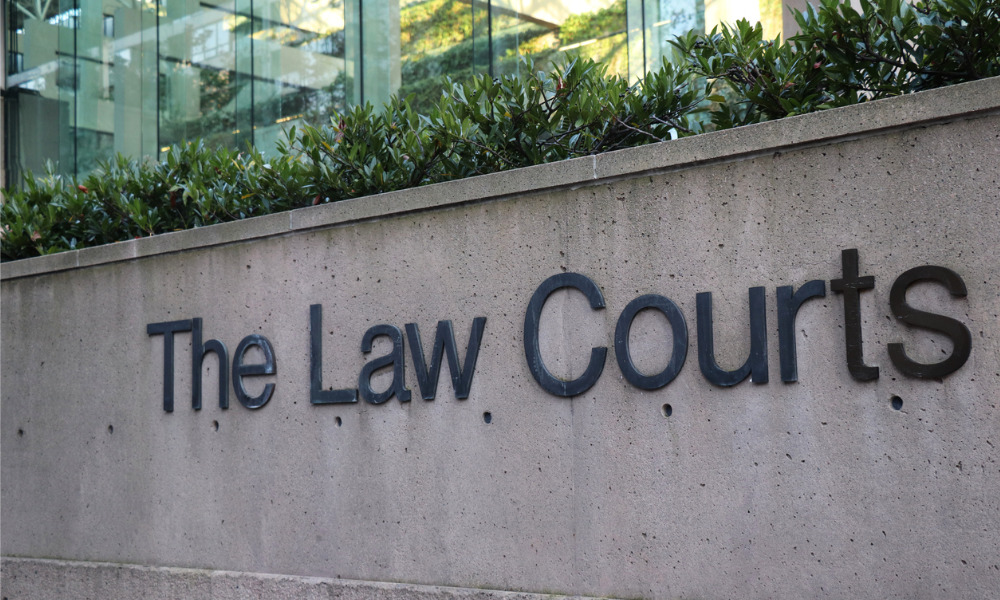 B.C. has announced the appointments of a judge and two masters at the Supreme Court, as well as four judges and a provincial judicial justice at the Provincial Court.
David Lametti, federal justice minister and Canada's attorney general, announced on Dec. 21, 2020 the appointment of Simon Coval as judge of the Supreme Court of British Columbia, replacing Justice Peter Voith in Vancouver, who was appointed to the B.C. Court of Appeal on Sept. 2, 2020.
Justice Coval served as partner at Fasken Martineau DuMoulin LLP in Vancouver, where he focused on commercial litigation. He has served as vice-president of the British Columbia Access Pro Bono Society and as chairperson of the Advocates' Society Regional Advisory Committee. He has been distinguished as a recipient of the Canadian Bar Association's Harry Rankin Pro Bono Award and as Queen's Counsel in 2019.
Coval has taught the Trial Advocacy Course at the University of British Columbia. He holds an LLB from the University of Toronto and a D.Phil. from the University of Oxford, where he taught jurisprudence.
Effective Dec. 21, 2020, the Supreme Court also has two new masters: Kimberley Robertson and John Walter Bilawich.
Robertson, assigned in New Westminster, has worked at Lawson Lundell LLP, Fasken Martineau DuMoulin LLP and Campney & Murphy LLP. She practised in the areas of insolvency and restructuring, bankruptcy, foreclosure, creditors' remedies, estate administration and family law matters. She earned her bachelor of laws from the University of British Columbia.
Bilawich, assigned in Vancouver, has worked at Dinning Crawford Hunter Vallance, Clay & Company and Holmes Bilawich & Stewart, where he served as the firm's principal. His practice areas included estate law, commercial and civil litigation, bankruptcy, insolvency and family law. For the board of governors of the Trial Lawyers Association of B.C., he has acted as a member and as chairperson of its Rules Committee. He holds a bachelor of laws from the University of Alberta.
At the Provincial Court of British Columbia, four new judges have joined: Darin Reeves, Emmet Duncan, Andrea Davis and Diana Vandor.
Reeves, appointed effective Feb. 1, has served as a prosecutor in Fort McMurray with the Alberta Prosecution Service and as a military prosecutor with the Office of the Judge Advocate General. His practice focused on criminal law, international law relating to armed conflicts and administrative and employment law and policy. He received a masters in law from Dalhousie University's Schulich School of Law.
Duncan, appointed effective Jan. 11, has worked as Crown counsel and as a criminal defence lawyer. He has taught law at the Criminal Law Clinic of the University of British Columbia, where he earned his masters in law, centring on the incorporation of Indigenous perspectives and norms into the country's legal system.
Davis, appointed effective Jan. 11, has served as in-house counsel with the B.C. Government and Service Employees' Union, where she acted for the union in grievances that explored social issues relating to mental health, addictions and disabilities.
Vandor, appointed effective Feb. 1, has been chairperson of the B.C. Human Rights Tribunal, the B.C. Mental Health Review Board and the Circle of Chairs. She was an international criminal lawyer involved in significant cases around the world before she moved to B.C.
Sarah Swift has been appointed provincial judicial justice. Swift has served as Crown counsel, in which role she handled charge assessments, bail hearings and trial work. She is a law graduate from the University of Victoria.