Council discusses how to boost efficiency of services offered by Canada's superior courts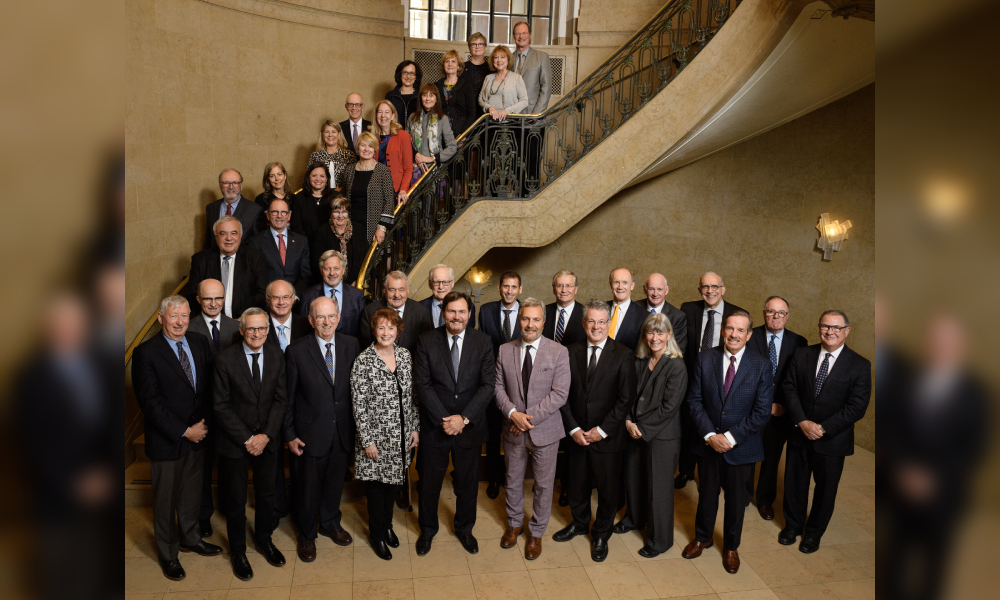 Chief Justice of Canada Richard Wagner commended the efforts and leadership of chief justices across the country in ensuring that courts adapt and remain open amid the COVID-19 pandemic during the Canadian Judicial Council's first virtual annual meeting.
"Navigating this pandemic required that courts be nimble and agile and embrace new technology," said Wagner in his opening remarks for the CJC's meeting, which was held via videoconference on Sept. 16 and 17. All 41 CJC members attended the meeting remotely.
The council discussed key priorities and passed several resolutions over the course of the two-day meeting. It considered matters such as the approval of key judicial education programs for judges, the development of policies and guidelines for requests for access to court records and information for commercial purposes, and the establishment of a model for categorizing judicial information, which would aid the courts in reacting and responding to the evolution of technology, court operations and the practice of law.
Other topics of discussion included the term limits for chief justices and associate chief justices, upcoming public outreach activities and the creation of a year-in-review report. The council also heard updates regarding the initiative to revise the Ethical Principles for Judges, the efforts of the National Committee on Jury Instructions and the Child Protection Committee and the development of procedural handbooks for self-represented litigants.
David Lametti, federal justice minister, also attended the meeting to discuss issues such as the timeliness of judicial appointments, the adequacy of the court's resources, the work to modernize the council's governance structure and the proposed improvements to the judicial conduct process, for which Lametti anticipates presenting draft legislation early next year.
"The Minister also acknowledged Council's commitment to safeguarding judge-led training and our shared goal in strengthening confidence in the Canadian judicial system," the council said in its news release.
Wagner expressed gratitude for Lametti's contributions to the Action Committee on Court Operations in Response to COVID-19.