Freedom of expression Charter rights trumped by advertising trailers degradation of rural aesthetics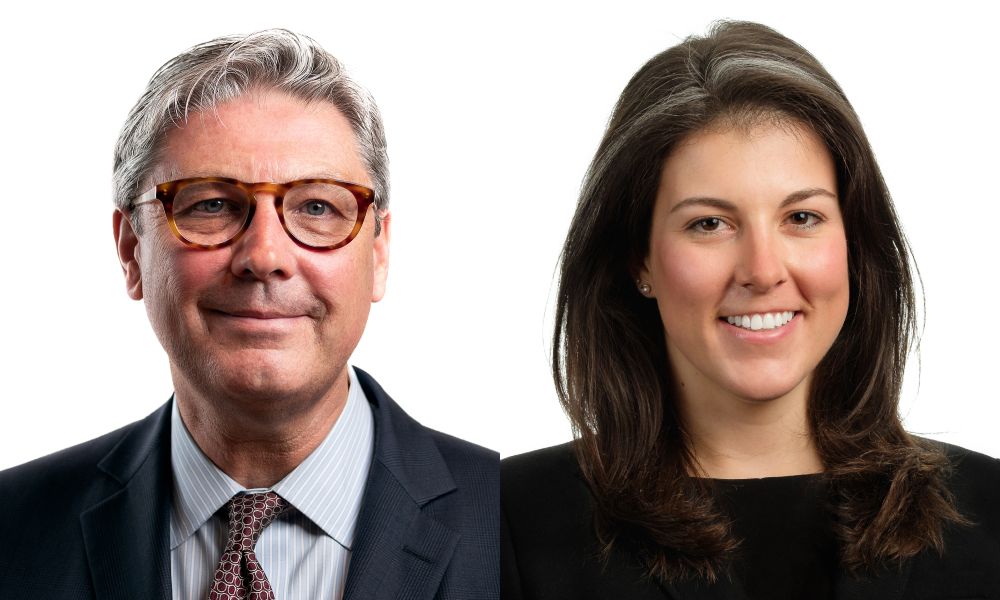 Freedom of expression enshrined in the Canadian Charter of Rights and Freedoms can be trumped if that expression imposes a visual blight on a community, says an Alberta Court of Queen's Bench ruling upholding a law that banned vehicle advertising signs in Foothills County.
In a judgment released earlier this month, Justice Nick Devlin ruled that while vehicle-advertising signs along roadways constitute a protected form of commercial expression under the Charter of Rights and Freedoms, those constitutional rights can be restricted by local governments.
"Citizens have a right not to be visually 'shouted at' by signs at every turn," he said. "Controlling the time, place and volume (in all its meanings) of advertising is a core quality-of-life issue."
In making his decision, Justice Devlin said: "A vista of blue skies over golden Prairies, rolling into foothills beneath the front range of the Rocky Mountains, grace the highways of southern Alberta. So, too, do a brace of disused semi-trailers, adorned with large vinyl advertising banners."
Foothills municipality passed a bylaw in 2019, explicitly banning vehicle signs, after receiving complaints about them being a visual blight. The judge said the Municipal District of Foothills finds "their presence is dissonant, distracting and degrading to the rural aesthetics that are a social and economic cornerstone of their community."
The bylaw defines "vehicle signs" as a sign "that is mounted, affixed or painted onto an operational or non-operational vehicle." The list includes, but is not limited to, trailers with or without wheels, Sea-cans, wagons, motor vehicles, tractors, recreational vehicles, mobile billboards or any similar mode of transportation that is left or placed at a location visible from a highway.
Emily Shilletto, an associate with Dentons Canada in Calgary, who acted along with partner Sean Fairhurst on behalf of Foothills municipality, says the county did attempt to enforce the bylaws, but an injunction was granted until the case could be heard and ruled on.
The municipality was "simply trying to balance the interests of residents of the county to protect that visual landscape with the rights of the residents to express themselves as they wish," Shilletto says.
Three parties challenged the bylaw's constitutionality — Spot Ads, an outdoor advertising company that leases space on non-functioning trailers, three landowners paid to allow advertising trailers to park on their properties, and a couple who let High River Pro-Life post anti-abortion signage on a trailer on their property.
Fairhurst says much of the case "turned heavily" on whether the ban on vehicle signs was "functionally a broad-based ban on outdoor advertising," or did the ban exist with a range of "meaningful and available options for both commercial expression through public signage."
Shilletto adds the municipality conceded the bylaw is an infringement of the Charter, but that the breach is justified. The test for that, she says, is a four-part analysis: is there a pressing and substantial objective to the law, in this case, the land use bylaw?; is that law rationally connected to the stated purpose?; is the infringement on rights minimal?; and, is the bylaw proportionate to the objective?
In his ruling, Justice Devlin said "overall, I find that the limit on the right to freedom of expression is not disproportionate to the benefit that the bylaw secures for Foothills and its residents. The limit is justified in a free and democratic society."
Fairhurst says the judge ruled the bylaw did not constitute a comprehensive ban on outdoor advertising, as there are "other options for commercial and or personal expression," such as traditional billboards. The bylaw also sets out a process through which an applicant could apply to the municipality to advertise in a specific format.
Justice Devlin noted, "protection of the community's visual environment is a pressing and substantial objective sufficient to justify a limit on individual rights of expression.
"The signs in question here are large. They compare in overall size to traditional highway billboards. Their visual impact is very real — indeed, that is the very premise upon which they operate."
He also rejected arguments the bylaw was arbitrary because Foothills was inconsistent with its approach by allowing derelict trailers on properties, but not ones with signs on them.
"Trailers with and without signs are not equivalent. A disused trailer is a lump of metal. A trailer with a sign on it is a shout-out to passers-by; its object is to catch the eye and garner attention," Justice Devlin said.
Fairhurst says in other cases, objective evidence would be needed on whether something was genuinely unsightly and ugly. But in this case, Foothills country didn't need to offer that evidence because the applicants' fighting the bylaw conceded "that their vehicle signs were, in fact, ugly."
In his decision, Justice Devlin said "the original management team of Spot Ads openly acknowledged that vehicle signs are aesthetically challenged," with the company's former managing partner, acknowledging in a letter that"[w]e would agree with you that our trailer billboards do not look good."
The current owners of Spot Ads refute this statement, saying their trailers are neat, in good condition, and no more or less attractive than other forms of signage. But Justice said, "it is sufficient to observe" the former managing partner acknowledges "signs attached to repurposed semi-trailers are qualitatively different from purpose-built advertising signage."
Fairhurst says some of the trailer advertising in question revolved around the contentious issue of abortion, but the court was "neutral with respect to message — what was broadcast on the signs as they looked at the signs was not the focus of the case."
Shilletto says this is an Alberta Court of Queen's Bench decision that could be appealed. Still, in conjunction with other rulings made in Alberta or other jurisdictions, it could help municipalities frame any bylaws to balance the interests of freedom of expression with those of the right to a landscape cluttered by unsightly advertising.
As Justice Devlin stated: "The law recognizes that our visual environment is a resource all citizens are entitled to enjoy, and that it can and should contain personal and commercial messages of a quantity and quality that do not despoil it. By analogy, regulation in this area seeks to hold the line between being occasionally spoken to and constantly shouted at."