This week's roundup for courthouses across Canada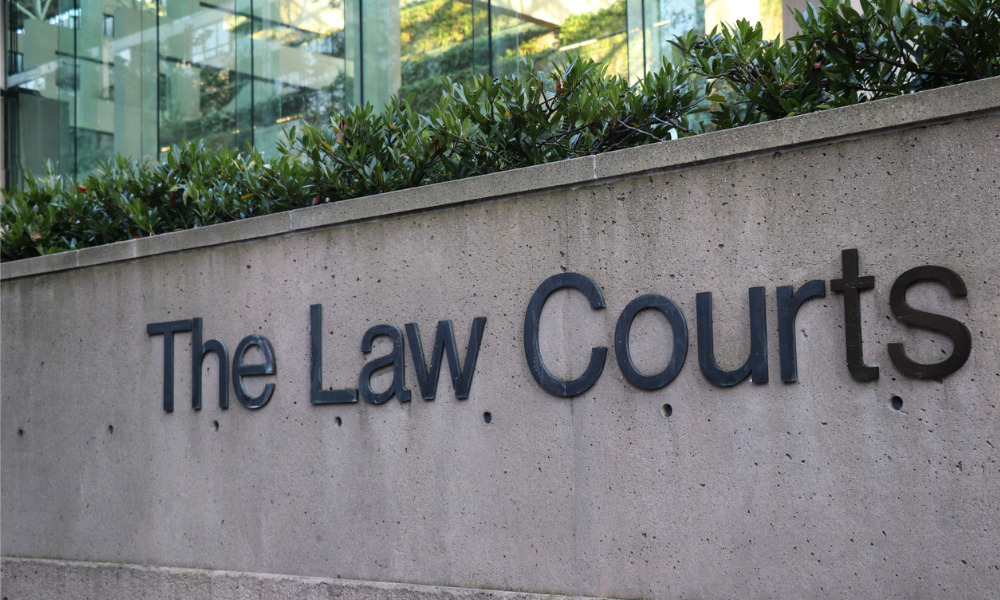 Notice – In-person Proceedings During COVID-19: Health and Safety Protocols
The court announced that all existing infection prevention and exposure control measures – including health screenings at courthouse entrances and capacity limits for courtrooms – will remain in place. Everyone entering or present in a courtroom will be required to wear a face mask or face covering, unless exempted from doing so by the presiding judicial officer. The presiding judicial officer may also impose other safety measures depending on the circumstances of a court proceeding. These measures will be reassessed in September.
COVID-19 Processes and Orders Extended
Chief Justice Christopher Hinkson has issued COVID-19 Order No. 008, ordering the court's COVID-19 processes to remain in place until further notice. This comes as B.C.'s pandemic restrictions ease and the provincial state of emergency comes to an end. Chief Justice Hinkson also revised directions on the wearing of face masks and face coverings, requiring individuals entering or present in courtrooms to do so unless exempted by the presiding judge, master or registrar.
Updated Notices and Changes to Modified Procedures
The court has made several changes to its COVID-19 Notices as pandemic restrictions in the province ease. Hearings will be held in courtrooms starting July 12, although parties may seek permission to appear remotely. Lawyers are also required to gown for appeal hearings whether they are appearing in person or by video to ensure consistency in presentation.
The court has also announced that weekly hearing lists will no longer include Zoom video links as proceedings move back to the courtrooms. Physical distancing and facemask requirements will still be imposed.
Alberta
Court of Queen's Bench of Alberta
Court of Appeal of Alberta
Continued Restricted Access and Mandatory Masks at Courthouses
Access to all courts in the province will remain restricted in accordance with the Court's Notice released on Nov. 27. Individuals attending court procedures are also required to wear face masks as set out in the Court's Notice on July 3. Anyone claiming medical or disability exemption from the masking requirement must provide proof thereof. All current protocols on physical distancing and courtroom capacity will likewise remain in place until further notice.
Manitoba
Out-of-Province Parties and Witnesses, the Continuing Obligation to Isolate for 14 Days and the Exemption
The provincial government has announced that people returning or coming to Manitoba from other jurisdictions who have travelled domestically for essential and non-essential purposes are exempt from undergoing the 14-day isolation period if they provide official proof of full immunization: two vaccine doses plus two weeks from the date of their second dose.
The court said this exemption will also apply to court participants. All court participants, however, will still be required to answer the COVID-19 screening questions and will only be permitted entry if they are not displaying any symptoms. Wearing masks will remain mandatory as per earlier court notices.
Nova Scotia
COVID-19: Small Claims Court Expanding Services
The court will start expanding services available amid the COVID-19 pandemic, including accepting non-urgent filings and hearing more matters by telephone. Counsel and parties will be also able to file notices of claim, taxations and residential tenancy appeals documents by mail or in-person via drop boxes set up in the courthouses.
Access to courthouses, however, will continue to be restricted to employees, court participants or those who have an appointment.
Northwest Territories
What to expect when attending at an NWT Courthouse or circuit court facility
In consultation with the Chief Public Health Officer and the Workers' Safety and Compensation Commission (WSCC), the courts have issued several measures to protect all persons attending court proceedings. These include mandatory wearing of face masks, temperature screenings and physical distancing. Transparent barriers will also be place in all courtrooms and enhanced cleaning protocols will be implemented.