Today's roundup for courthouses across Canada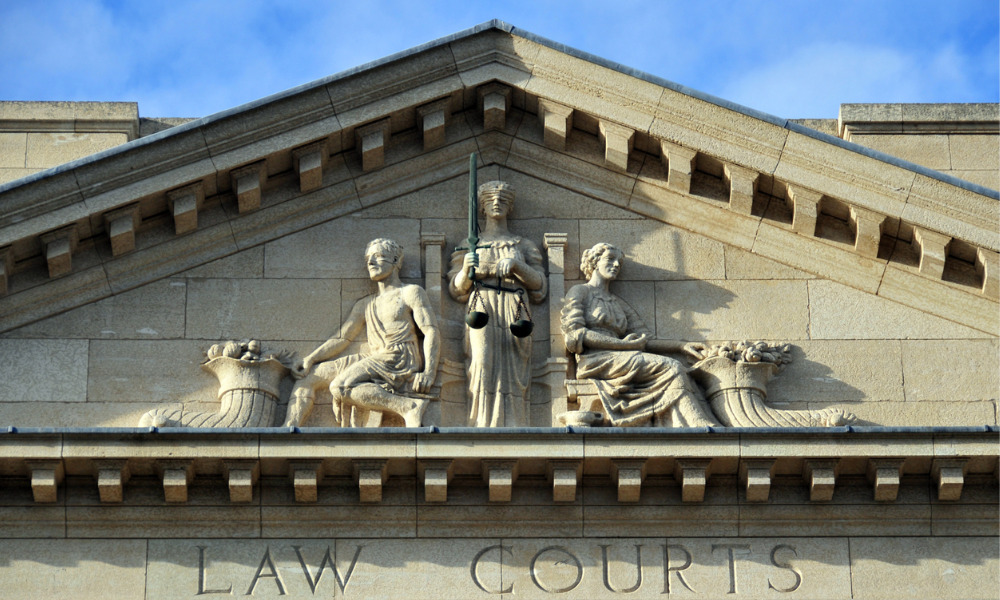 Courts across Canada have been taking measures to control the spread of the new coronavirus, COVID-19. Below is a roundup of actions courts are taking across the country.
Alberta
Siksika Court Closure: November 5, 2020
The Siksika Provincial Court was closed on Nov. 5 for all in-person hearings because of a high COVID-19 risk level, with matters spoken to in the Drumheller Provincial Court.
Manitoba
Notice - COVID-19 - Update
As of Nov. 2, Winnipeg moved to a Code Red designation, which is a restricted level according to the provincial COVID-19 pandemic response system, while other regions moved to a Code Orange designation, in light of the rising numbers of COVID-19 infections across the province. The courts in Manitoba have adapted by enhancing their pandemic response. Effective Nov. 3, Sheriff Services has implemented additional COVID-19-related precautions, including asking screening questions and imposing temperature screening on everyone seeking entry to all courthouses across the province. The Manitoba Provincial Court continues to hear both in-custody and out-of-custody matters in all major court centres and in the circuit courts that stay open, and continues to enforce existing protocols such as utilizing remote hearings if applicable.
Masters' Court - Notice - Procedural Update (MEP)
The court has suspended the Maintenance Enforcement dockets in Winnipeg and Selkirk, effective Nov. 6 and until further notice. The court is continuing the Maintenance Enforcement dockets in other regions and maintaining all other current procedures before the masters.
Notice - Additional Measures in respect of attendance at the Law Courts Complex
The court is proceeding with the full operation of its services in its general division and family division, with most operations being offered remotely via teleconference or videoconference. The court is also moving forward with matters involving trials or hearings with viva voce testimony in court, while employing the previously announced restrictions and safeguards. The notice lays down additional measures for parties attending hearings or trials in the Law Courts Complex.
Notice - All Hearings of the Court of Appeal will be conducted remotely until further Notice
Beginning Nov. 3 and until further notice, the court is remotely hearing all appeals via videoconference and all motions or applications via teleconference. The notice contains information for how to access a videoconference appeal hearing or a teleconference motion or application hearing. Sheriff Services has imposed enhanced screening questions and temperature screening for those seeking to enter the Law Courts Building. The court registry is still open for filings, with the previously announced public safety measures in place.
Ontario
October 2020 Practice Direction Regarding the Electronic Conduct of Matters During the COVID-19 Pandemic
The court has revised certain paragraphs in the practice direction relating to factums and books of authorities. Factums should include hyperlinks either to the party's book of authorities or to the judgment databases on websites of Canadian courts or CanLII, or if unavailable, to LexisNexis Quicklaw or WestlawNext Canada. Factums should also include hyperlinks to the documents cited, if possible.
Nova Scotia
COVID-19: Motions for directions to be held in-person in Halifax
Effective Nov. 16, the court will be holding Motions for Directions scheduled at the Law Courts in Halifax in person, except if otherwise directed by the presiding judge. Other types of matters scheduled in General Chambers will still be conducted by telephone.
Yukon
Yukon Supreme Court Notice to Public and Profession regarding COVID-19
On Oct. 30, the court announced that it has recommenced hearing matters in person provided that these matters may be conducted in a safe manner and in compliance with public health protocols. The notice details how the court is conducting criminal matters, civil matters and family matters. The notice explains the screening process for persons entering the courtrooms, the courtroom layout, cleaning and sanitation protocols and physical distancing measures, as well as the rules regarding in-person filing, email filing, affidavits, wills, and the service and delivery of documents.