Bogach has prioritized authenticity and clients over perfection and billing targets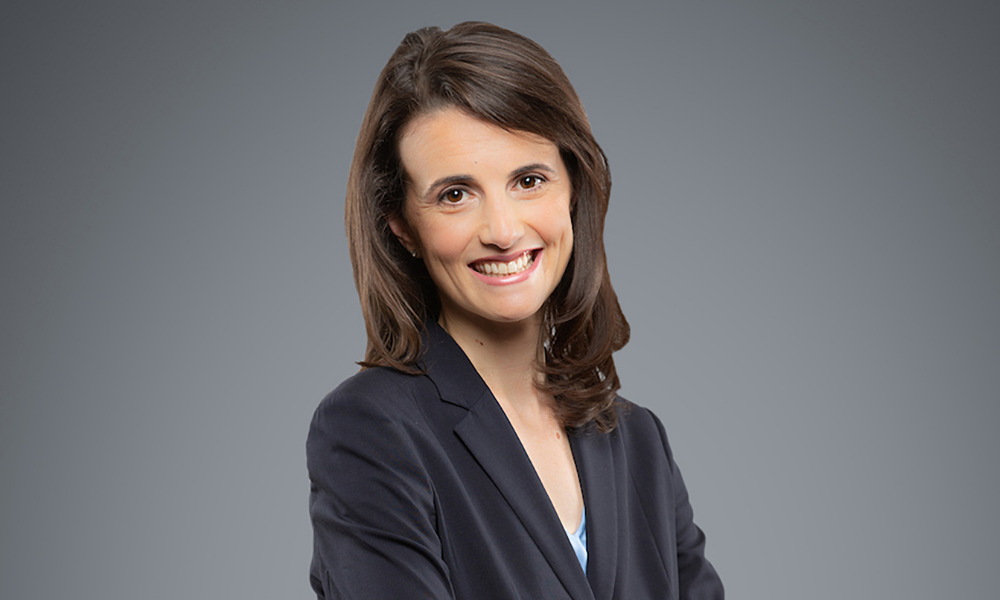 When Faren Bogach announced she was leaving the partnership at WeirFoulds to launch her new firm Construct Legal, she posted an unusual announcement on LinkedIn.
"I made lifelong friends," she wrote. "The kinds of friends that walk you to the hospital to give birth to your kid, the kinds of friends that hug you when you ugly cry in the office, and the kind of friends that spend their 'free' time developing software about the Construction Act with you."
That paragraph summed up Bogach's approach to legal practice in many ways better than any formal press release ever could.
Bogach started her legal career articling at a small litigation boutique, which gave her a lot of hands-on experience with practice management. At first, she was reluctant to join a larger firm like WeirFoulds, which had partners who looked very formal on their website, but she quickly overcame her hesitation when she met the lawyers in person.
WeirFoulds "hired me to work for every litigator at the firm," she says. "I kind of dealt with overflow at the beginning. And so, I was so busy working for so many different people."
The typical experience for an associate at a large law firm — being overworked and uncertain where the work may come from — made Bogach committed to making it a little bit easier for the associates, particularly young women, who came after her.
"As firms get bigger and bigger, you know, it's hard to keep track of associates if they're just working for so many people," she says. "I also just didn't say no, which I think is a really bad message for new lawyers because you have to say no to these things. But at the time, I just wanted to get as much experience as possible."
Bogach ultimately gained a lot of experience at the firm and eventually decided to specialize in construction law. When she became a partner in 2017, she was pregnant with her second child and was in the middle of preparing for what ended up being the biggest trial of her career.
Bogach was involved in a two-month trial where the parties used virtual technology. The final court decision also became the leading case on delays in construction projects.
Bogach laughs in retrospect when recalling an email where she proposed using Zoom during the trial. "Opposing counsel said to me, 'What is this Zoom? We don't know. We can't agree to use it.'"
Despite the initial hesitation, the trial ended early because the technology created so many efficiencies.
What she and her co-counsel learned during that trial also provided an invaluable blueprint when the pandemic hit. "We were ready. We gave seminars to the construction bar… [so that] not everyone had to go through what we did to figure out how to do these things."
In October 2019, Bogach's clients were also dealing with radical legal changes. Ontario had just enacted new "prompt payment" rules. These changes impacted the entire construction industry, aiming to facilitate faster payment throughout the construction pyramid.
Bogach's clients found it very difficult to keep track of the complex rules. So, she and two colleagues launched Pay Prompt — a web-based software program that helps construction companies track payment deadlines without the need for a lawyer.
"We spent weekends and evenings developing the software, which we were giving away for free," says Bogach. While it may seem counterintuitive for a lawyer to design something for free that discourages the use of a lawyer, Bogach says she had the industry's best interests in mind.
"We were committed to the construction industry. And it wasn't just about us churning a file or anything like that."
Ultimately, by designing a tool that provided value, Bogach only helped cement her reputation in the industry. "It's been the best business development tool I've used."
At WeirFoulds, Bogach also curated a custom, fixed-fee legal services solution covering everything from employment issues to agreements and policies, construction contracts, disputes and collections and incorporating a business, always with her client's best interests in mind.
Internally, Bogach was also a keen mentor of young lawyers. For example, she helped develop a leadership program for women associates at WeirFoulds.
"It was about not just having clients and going for wine and talking. It was about doing something that was meaningful to these women and then making sure that they were the star. … Leaving Big Law, what I'm going to miss the most is the opportunity to work with young lawyers."
Yet part of the attraction for Bogach of launching a small firm is that she will have the freedom to structure different incentives for younger lawyers. Younger lawyers at her firm, for example, will have maximum billable hours, not minimum. "If we hit it, then we are not taking on more work.
"It's a very different model in that regard. It's about working on client outcomes."
She also did not want her name used for the firm. "I didn't want it to be just my firm. I really want everyone part of the organization to feel that it's their firm."
With her focus on authenticity over formality, it is not a big surprise that Bogach mentioned hugging, crying, giving birth and launching an app when she announced Construct Legal. But openness did not always come easy to Bogach either.
She recalls being particularly worried about writing on her infertility treatment experiences as an associate. However, when she posted the story years later, she received a positive response from clients, other lawyers, and even people in her neighbourhood who had read the post.
"It just created this bond with people. Some I knew, some I barely knew, but a [it created] sense that they really understood me."