Tariff lawsuit with 10 ministries, Ontario school boards heads up Federal Court roundup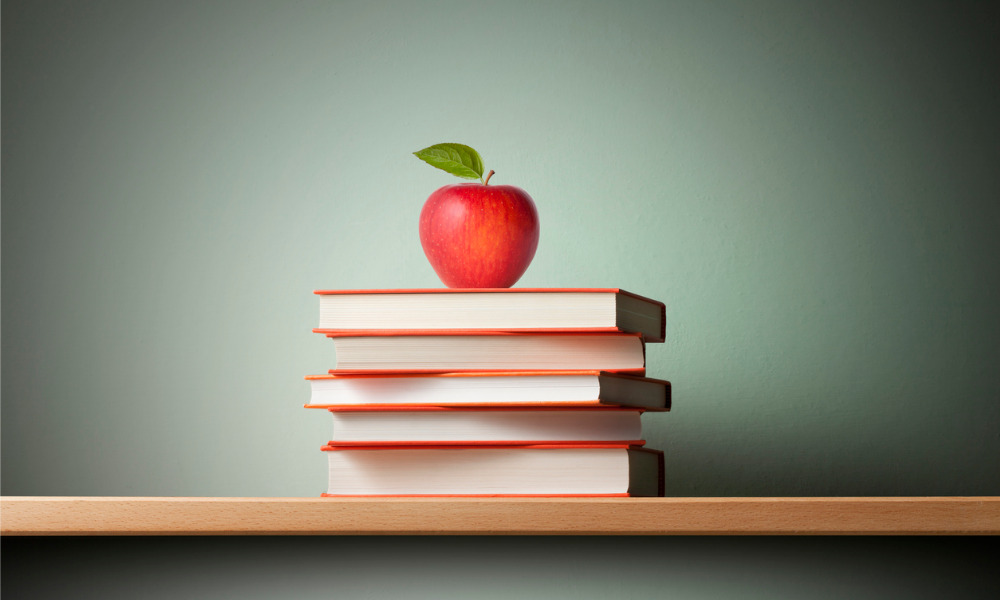 A copyright tariff dispute involving the education ministries of 10 provinces and territories, as well as each of the school boards in Ontario, with parties represented by Fasken and McCarthy Tétrault leads this week's Federal Court roundup. The court also heard lawsuits which stemmed from breach of contract, unjust dismissal, violation of duty to consult and accommodate, and infringement of intellectual property rights.
Intellectual property
The ministries of education of 10 Canadian provinces and territories and each of the school boards in Ontario filed a lawsuit against the Canadian Copyright Licensing Agency, a not-for-profit corporation that collects royalties on behalf of its affiliate publishers and authors. The education ministries and school boards claimed for a refund of the tariffs they allegedly overpaid to the agency from 2010 to 2012 in connection with the reproduction of published literary works in elementary and secondary schools. The plaintiffs also sought a declaration that the tariffs imposed by the agency were not mandatory. Fasken Martineau DuMoulin LLP acted on behalf of the education ministries and Ontario school boards. McCarthy Tétrault LLP represented the defendant, Canadian Copyright Licensing Agency.
In the area of patent infringement claims, some of the notable firms in court this week include Bereskin & Parr LLP on behalf of Arysta Lifescience North America LLC, Miller Thomson LLP for Agracity Crop & Nutrition Ltd., Blake Cassels & Graydon for Janssen Pharmaceutica, and Goodmans LLP for Apotex Inc.
Breach of contract
Cat Lake First Nation signed a contract with Windsun Energy Corp. for its consulting services to solve a mould problem in the community's housing, which was seriously affecting the health of the band members. Windsun claimed it expended considerable energies and effort for more than nine months until Indigenous Services Canada (ISC) finally agreed to fund the emergency housing requirements in the community. The chief and band council allegedly terminated their contract with Windsun without just cause on the very date that ISC announced the award of $12.8 million to Cat Lake First Nation. Windsun Energy Corp filed a suit, claiming $1.8 million in damages against Cat Lake First Nation for breach of contract. Windsun was represented by Larson Lawyers Professional Corporation, while Cat Lake First Nation was represented by Peter Hollinger.
Unjust dismissal
Rainy River First Nation requested the Federal Court to review an adjudicator's decision finding that Kathleen Bombay had been unjustly dismissed from her employment with the band, in violation of the Canada Labour Code. Rainy River alleged that the adjudicator exhibited a clear bias in favour of Bombay and against the band as the employer. MLT Aikins LLP acted on behalf of Rainy River First Nation and Robert Sinding represented Kathleen Bombay.
Aboriginal law
The Federal Court heard an application for judicial review filed by Ermineskin Cree First Nation against the Minister of Environment and Climate Change. The community alleged that the federal government breached its constitutional and common law duties when it failed to consult and accommodate the band in respect of the Vista Coal Underground Mine Project and its expansion project. The Indigenous tribe asserted that the Crown was required to engage with the community because of the potential impact of the mining project on the community's aboriginal and treaty rights. Blake, Cassels & Graydon LLP acted on behalf of the applicant, Ermineskin Cree First Nation. Several respondents were impleaded in the case, and they were represented by Osler Hoskin & Harcourt LLP for Coalspur Mines, MLT Aikins for Louis Bull Tribes, and Rae and Company for Stoney Nakoda First Nations.
Immigration and refugee law
Under immigration and refugee law, the firms in court this week include Crossley Law, Waldman & Associates, and Bellissimo Law Group.