Disclaimer requirement, mobility prohibition not requested to be part of injunction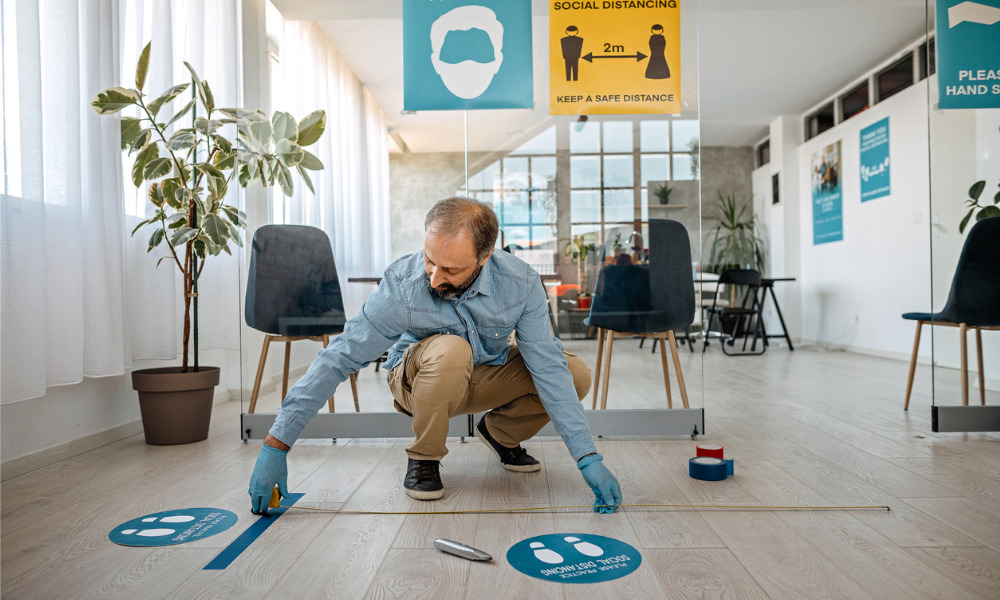 The Alberta Court of Appeal has reversed a finding of contempt due to the ambiguous language in an injunction that was allegedly violated.
In Alberta Health Services v. Pawlowski, 2022 ABCA 254, Alberta Health Services (AHS) implemented several public health measures when the COVID-19 pandemic broke out. Having learned that Christopher Scott and several others planned gatherings that would violate these measures, AHS obtained an ex parte injunction against them.
Despite receiving the injunction, Scott continued with his planned event on the Whistle Stop Café grounds in Mirror, AB, with over 300 people in attendance. The chambers judge found Scott in contempt and imposed a fine and jail time. Scott was ordered to remain in Alberta (mobility provision) and to include a disclaimer when speaking against government orders (qualified speech provision).
Artur and Dawid Pawlowski also received a copy of the injunction. They were also found in contempt when they held services in their Street Church in Calgary. They were sanctioned with a fine and jail time.
Both Scott and the Pawlowskis appealed. Scott didn't challenge the findings but appealed the sanctions imposed upon him. The Pawlowskis appealled both the finding of contempt and the sanctions imposed, arguing that they were not named in the injunction.
The appellate court allowed both appeals in part.
Disclaimer requirement, mobility restrictions set aside
For Scott, both the mobility and quality speech provisions were not requested by AHS, nor were there any submissions for them, said the court. Further, the appellate court agreed with the constitutionality concerns of the impugned provisions. Thus, Scott's appeal was allowed in part and the provisions were set aside by the appellate court.
Ambiguous language in injunction
As for the Pawlowskis, the appellate court found that the chambers judge misinterpreted paragraph 1 of the injunction, which read "acting under their instructions or in concert with them or independently to like effect." The chambers judge interpreted "to like effect" to include all persons who plan and participate in public events, and the appellate court found that, while this may be considered awkward drafting, it created an ambiguity and potential confusion as to who was subject to the injunction.
In light of this ambiguity, the appellate court found that not all elements of contempt were established beyond reasonable doubt and, as such, the contempt finding must be set aside.