Justice Minister announces Federal Court and Quebec Superior Court new judges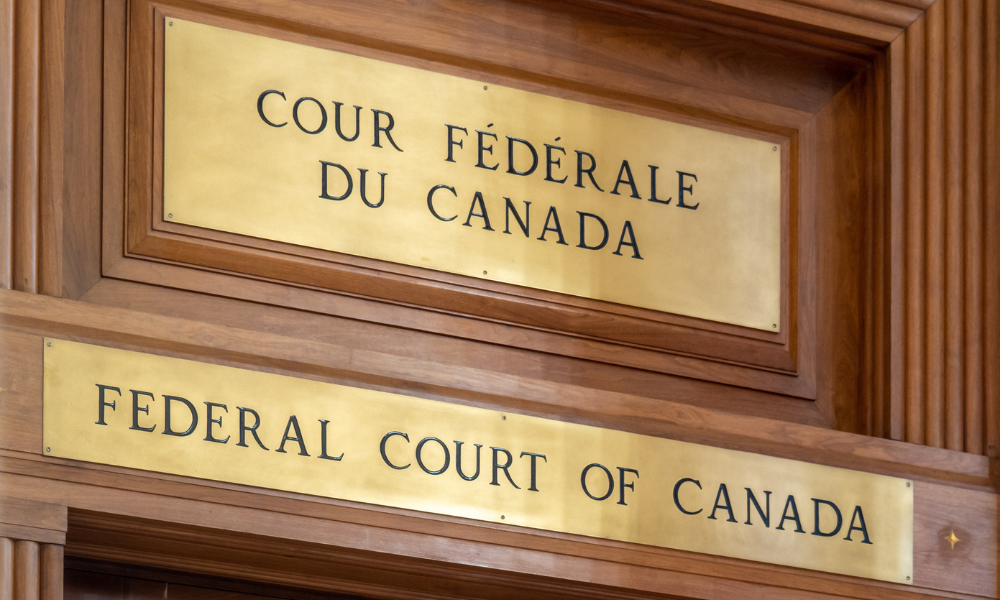 The Minister of Justice and Attorney General of Canada David Lametti has announced new judicial appointments in the Federal Court and the province of Quebec.
Federal Court
Crinson Law partner Michael D. Crinson will be the Federal Court's new associate judge. He is a registered patent and trademark agent with a practice focusing on contentious intellectual property cases, including patent, copyright, trademark, trade secret, and ownership and inventorship disputes. He has advised clients on IP matters involving medical devices, forestry equipment, pharmaceuticals, the food industry, electrical engineering, polymer chemistry and biotechnology, particularly genetically modified plant material.
Crinson was born and raised in Stockton-on-Tees in North East England. He earned his LL.B. from Osgoode Hall Law school in 1997, articled with Scott & Aylen, and was called to the Ontario bar in 1999. He is an active member of the International Association for the Protection of Intellectual Property, the Canadian Bar Association, the American Intellectual Property Law Association, the Law Society of Ontario and the Intellectual Property Institute of Canada.
Province of Quebec
Lametti has also announced that three new judges will sit in the Superior Court of Quebec for the district of Montreal--Marie-Eve Bélanger, Shaun E. Finn, and Alexandre Bien-Aimé Bastien.
Bélanger is a partner at McCarthy Tétrault LLP in Montreal. She clerked with justice Louis LeBel at the Supreme Court of Canada. Before joining McCarthy, she practised litigation at Stikeman Elliott for four years. She specializes in health law, civil and professional liability, and disciplinary law. She sat as co-chair of McCarthy Tétrault's United Way fundraising campaign and chair of the Canadian Bar Association's Health Law Committee.
Finn is a partner at BCF Business Law. He articled and clerked at the Quebec Court of Appeal. He was the co-leader of BCF Business Law's class action defence group and a partner in the firm's Montréal-based litigation department. His practice included complex commercial litigation and class actions. He has represented clients in cases involving product liability, consumer protection, privacy, and securities.
Bastien is a partner at Shadley Bien-Aimé LLP, specializing in criminal law. He clerked with Justice Thomas Cromwell at the Supreme Court of Canada. Bastien has taught various courses in criminal law at the Faculty of Law at McGill University, and he co-authored a book on criminal procedure. He was also an instructor at events organized by the National Judicial Institute and the Association des avocats et avocates de la défense de Montréal. He was called to the Quebec Bar in 2010 and the New York Bar in 2016.
Lametti commented on the appointments, "I wish Justices Bélanger, Finn, and Bien-Aimé Bastien every success as they take on their new roles. I am confident they will serve the people of Quebec well as members of the Superior Court."