More than $250 million in benefits denied to Indigenous children in care, plaintiffs said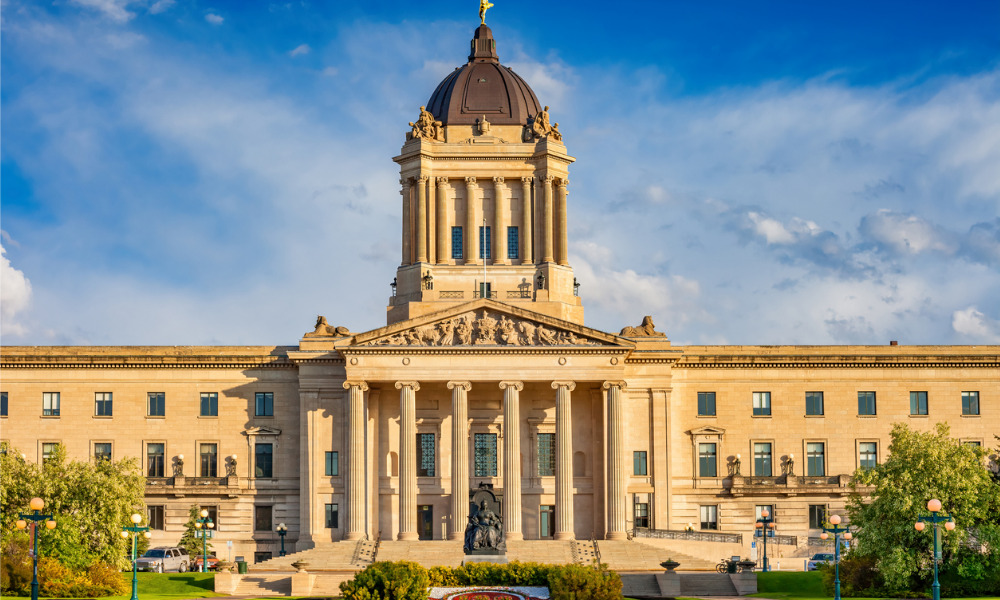 Last week, a four-day civil trial at the Manitoba Court of Queen's Bench saw several groups and individuals challenge the validity of a Manitoba policy they say appropriates federal funds earmarked for Indigenous children in care.
Several agencies providing services to Indigenous children in care launched the suit against the province, including Elsie Flette, on behalf of children in care; Lee Malcom-Baptiste and the Assembly of Manitoba Chiefs. Counsel for the plaintiffs include Brian Meronek, William Klym and Jeremy McKay, of DD West LLP.
The plaintiff's case
Under the Children's Special Allowances Act, Indigenous children in care are entitled to receive CSA benefits by way of monthly special allowances. These CSA benefits were intended by Canada to be used exclusively toward the care and support of children in the system.
According to the plaintiffs, Indigenous child welfare agencies were not initially required to remit CSA benefits for which they applied and received on behalf of Indigenous children in care. But from April 2006 to March 2019, Manitoba had these agencies remit the benefits to the province or be subject to funding cuts. Some agencies complied with Manitoba's demand, but many did not, said the plaintiffs.
"Manitoba claimed that it was owed a debt by those agencies that had not complied with its demand to remit CSA benefits. To recover the alleged debt, Manitoba clawed back 20 per cent of the annual increase in operational funding flow from the 2010 agreement until the alleged debt," the plaintiffs explained. They added that from fiscal years 2013-2014 through 2018-2019, Manitoba instituted a further series of cuts with respect to the maintenance funding being provided to the agencies.
The plaintiffs alleged that Manitoba's general revenues were enriched by the remittance and funding reductions process by around $335 million, including more than $250 million from Indigenous child welfare agencies.
Manitoba eventually ended its CSA policy in 2019. But to retroactively validate its diversion of federal funds into the provincial consolidated fund, the plaintiffs said, Manitoba enacted the Budget Implementation and Tax Statutes Amendment Act, 2020 in November 2020.
Essentially, s. 231 of BITSA deems Manitoba's actions in respect of CSA benefits to be lawful. It also eliminates any causes of action based on Manitoba's actions in respect of CSA benefits, nullifies pending litigation and gives retroactive effect to the claimed elimination of potential causes of action and the claimed nullification of pending litigation.
"Section 231 purports to convert the more than $335 million in CSA funds taken from agencies and authorities serving children in care into a debt owing to Manitoba. It seeks to legitimize these forced remittances and clawbacks by deeming them to be overpayments," the plaintiffs alleged.
Accordingly, the plaintiffs challenged the validity of Manitoba's CSA policy and s. 231 of BITSA. In their briefs, the plaintiffs argued the following:
Section 231 of BITSA has exceeded the constitutional division of powers under ss. 91 and 92 of the Charter by retroactively validating the placing of federal funds into Manitoba's consolidated fund without statutory authority;
Section 231 of BITSA infringes the core jurisdiction of the superior courts under s. 96 of the Charter as it denies people the right to have their disputes resolved in the Manitoba Court of Queen's Bench;
Manitoba's treatment of Indigenous children in care relating to CSA benefits amounts to cruel and unusual treatment contrary to s. 12 of the Charter;
Manitoba's CSA policy and BITSA only apply to provincial children who are disproportionately Indigenous, thereby violating the guarantee of equal protection and benefit of the law without discrimination under s. 15 of the Charter;
Section 231 of BITSA is inconsistent with Manitoba's fiduciary duty to Indigenous children in care.
As a remedy, the plaintiffs seek an order declaring the constitutional invalidity of BITSA, particularly s. 231.
Manitoba's case
In its brief, Manitoba disagreed with the plaintiffs' contention that it violated ss. 91 and 92 of the Charter,as s. 231 of BITSA is a valid exercise of provincial legislative competence. Manitoba stressed that child protection and welfare is a subject-matter of provincial legislative competence. "The fact that Indigenous children are over-represented does not convert the child protection system into a matter of exclusive federal legislative jurisdiction under clause 91(24) of the [Charter]." Manitoba added that determining the scope and extent of provincial funding of children also falls within the ambit of provincial legislative competence.
Manitoba asserted s. 231 of BITSA does not interfere with the role of the superior courts under s. 96 of the Charter. Section 231 is not unprecedented or unique, Manitoba noted, as many examples exist of similar or almost identical legislation barring causes of action and retroactively dismissing pending actions.
Manitoba contended that there is no merit to the plaintiffs' argument that its treatment of CSA benefits amounts to an infringement of s. 12 of the Charter. "There is no credible evidence in this case of children who lack basic necessities due to Manitoba's treatment of the CSA. In fact, most of the affiants acknowledge they or their children were provided adequate care," said the province.
The plaintiffs' claim of violation of s. 15 of the Charter is directed to the disproportionate number of Indigenous children in care. But the disproportion, according to Manitoba, is not sufficient to conclude that there has been a distinction contrary to s. 15, given that Indigenous children in care and agencies had recourse to the same funding availability as all other children and agencies funded by Manitoba.
Manitoba explained that a fiduciary duty may arise from an undertaking by the alleged fiduciary to act in the best interests of the alleged beneficiary. But the evidence does not identify an undertaking by Manitoba to enter a fiduciary relationship with the children in care, particularly in regard to broad government policy, Manitoba argued.
"Rather, a review of the experiences of the affiants with specific experiences in the child welfare system reveals that none of them had any direct involvement with Manitoba; much less that Manitoba undertook to forsake the interest of all others and enter into a fiduciary relationship with them," Manitoba said.
In conclusion, Manitoba seeks an order upholding the constitutional validity of s. 231 of BITSA and dismissing the plaintiffs' respective claims.
Cochrane Saxberg LLP appeared for the agencies, DD West LLP for Flette and Malcom-Baptiste, and Public Interest Law Centre and Raven Cameron Ballantyne & Yazbeck LLP acted for the Assembly of Manitoba Chiefs. Crown counsel Denis Guénette, Deborah Carson and Jim Koch represented Manitoba.
The four-day civil trial was presided by Judge James Edmond and ended October 29.