Appointments raise the number of judges who identify as Black or African Nova Scotian to six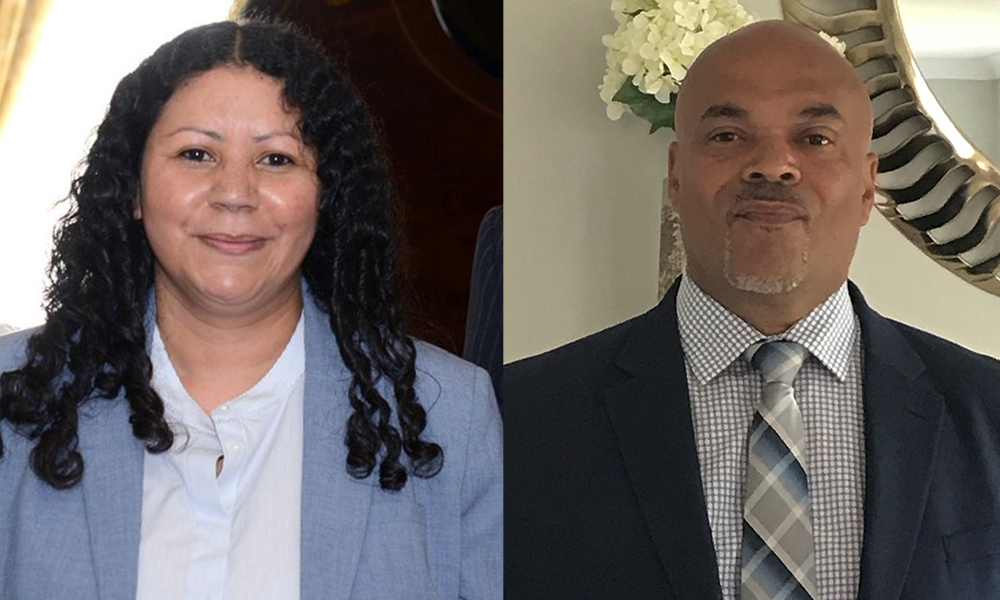 Nova Scotia has announced the appointments of Aleta C. Cromwell and Perry F. Borden, who will sit on both the Provincial Court and the Family Court.
Judge Cromwell, most recently the managing lawyer for the legal services division of the Nova Scotia Department of Justice, has replaced Judge Michael Sherar, who elected to be a part-time judge in January. Called to the Nova Scotia bar in 1999, Cromwell has extended legal advice and services to Nova Scotia's Workers' Compensation Board, Office of Immigration and departments of environment, natural resources and labour and advanced education. She was designated as Queen's Counsel in 2018.
Cromwell was president of the Canadian Association of Black Lawyers' Nova Scotia chapter. At the Nova Scotia Barristers' Society, she has chaired the racial equity committee, vice-chaired the hearing committee and served as an elected member of the bar council. She was also an original member of the African Nova Scotian Access to Justice Judicial Committee and has sat on the boards of the Legal Information Society of Nova Scotia and of the Employment Equity Committee of Nova Scotia. This year, she was seconded to serve as acting director of the Dalhousie University Schulich School of Law's Indigenous Blacks and Mi'kmaq Initiative.
Judge Borden, most recently a senior Crown attorney at the Nova Scotia Public Prosecution Service, has taken over the vacancy caused by Judge Brian Williston's retirement in December 2018. Admitted to the Nova Scotia bar in 2003, he initially worked as an associate at McGinty McCleave in Halifax before joining the Public Prosecution Service in 2007. He was appointed as Queen's Counsel this year.
Borden was president of the Nova Scotia Crown Attorneys' Association. At the Nova Scotia Barristers' Society, he has acted as vice-chairperson of the hearing committee and as a member of the racial equity committee. For the Schulich School of Law, he has served as a part-time instructor and as a mentor of students from the Indigenous Blacks and Mi'kmaq Initiative.
Cromwell and Borden have both worked on community causes to promote access to justice and legal services for historically marginalized groups and have volunteered with the Courts' Justice Day Camps for young African Nova Scotians.
With these appointments, there are now 32 full-time judges on the Provincial and Family Court, including two Mi'kmaq judges and six judges who identify as Black or African Nova Scotian, and 11 per diem or part-time judges. Over half of the full-time judges are women.
"Nova Scotians are fortunate to have individuals of their character and experience who will preside over provincial and family court matters," said Mark Furey, Nova Scotia's attorney general and justice minister.
"Being a judge is about more than just knowing and applying the law — it takes experience, compassion, patience and the ability to consider the views of others," said Chief Judge Pamela Williams. "I know both will embrace this new challenge with the same sense of fairness and commitment to public service that they have shown throughout their legal careers."