Accused also suffered shattered orbital bone, broken nose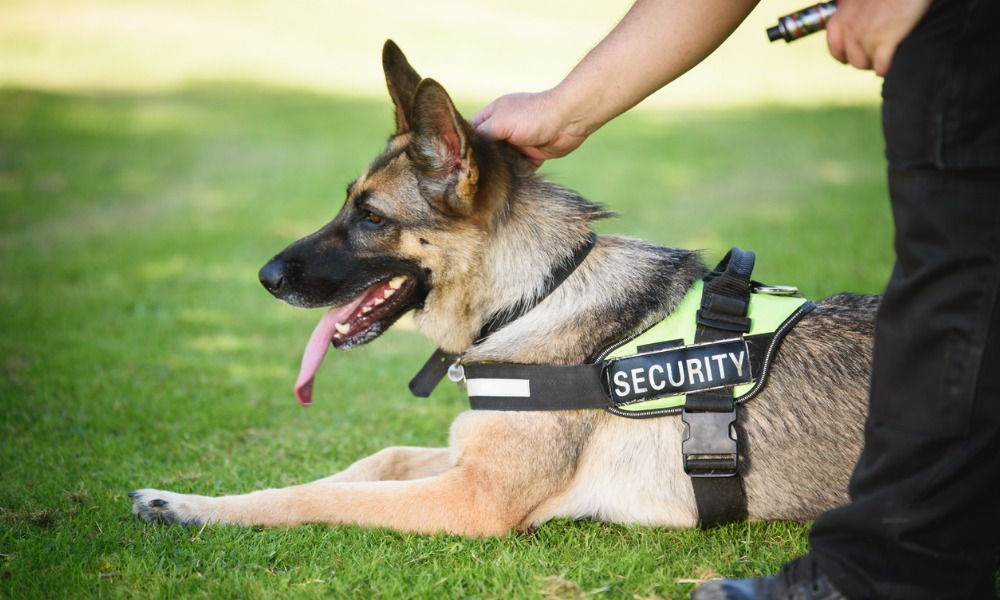 The Alberta Court of Appeal set aside a conviction on the ground that the trial judge misinterpreted the inference of guilt and failed to conduct the appropriate analysis on objectively reasonable force.
In 2017, a confrontation of two groups of young men occurred in a park. The participants scattered when the police arrived, leaving behind clothing, ammunition, and drugs. Jasdeep Brar was at the gunfight, and when he fled, he hid under the deck of a nearby house.
He was later found by a police dog, who had bit him as he was trained and ordered to do. Brar was arrested, searched, and found to be armed. A loaded handgun was also found near his hiding place.
At trial, Briar alleged that the force used was not objectively reasonable. Brar testified that the hospital had to treat numerous injuries. The dog bites were sutured, his left orbital bone was shattered and required surgery, and his nose was broken.
Brar was later convicted of numerous offenses related to possession of the handgun and sentenced to 30 months' imprisonment less 12 months for the injuries sustained upon arrest. The trial judge ruled that the force applied was justified.
On appeal, Brar alleged that the judge misapplied the law regarding circumstantial proof of guilt and erred in ruling that the force applied during arrest was objectively reasonable.
The appellate court agreed.
In R v Brar, 2023 ABCA 63, the appellate court ruled that the judge's finding of guilt was based on the misunderstanding that any inference other than guilt had to be based on proven facts to be rational. Because of this misunderstanding, alternative inferences not based on proven facts may have been dismissed as unreasonable, said the court.
Further, in determining whether the force used was objectively unreasonable, the judge was required to analyse the situation from the perspective of a reasonable person, said the court. Here, the appellate court found that the judge failed to engage in the required analysis but simply observed that the force was "subjectively and objectively necessary, reasonable and proportional." A greater analysis was required, said the court.
As such, the appellate court allowed the appeal and ordered a new trial.