'Bustling market should also lead us to embrace master agreements over ad hoc contracts'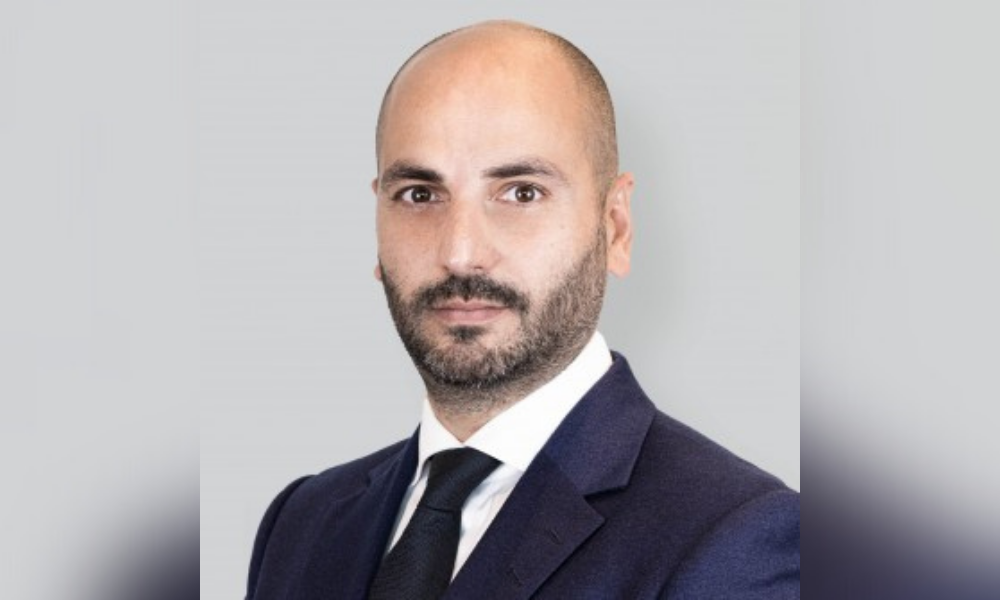 Since being called to the Quebec bar in 2003, Jean Patrick Dallaire has carved out a career in infrastructure and construction law. As a Langlois Lawyers partner in the firm's Montreal and Quebec City offices, he is also active in the prevention and resolution of construction disputes, and the author of numerous publications, as well as a conference and accredited workshop speaker, on the industry best practices in contractual matters and litigation.
Dallaire was named a Lexpert Rising Star in 2020. Here, he talks to Canadian Lawyer about his work and the landscape of his sector.
What drew you to construction law?
It was a combination of luck, the clients, and a desire to help build things, too.
During my first week of work at the firm as a second-year law student, a partner asked me to carry out an indexation of various editions of the Code for the Québec Bid Depository System and of the case law, which, at the time, could usually only be accessed via microfiche at the courthouse. Those were my first steps in the industry.
I then got to know the people behind the words of the documents I was reading, whether they were lawyers, contractors, professionals or project owners -- business people as bright as they are friendly, generous and intense, all driven by something very concrete: building! They taught me everything, and then, when the time came, they asked me for advice.
And one day, "building" found its way into my practice. I would occasionally doff my barrister's gown without completely abandoning it and focus on dispute prevention through improved contractual practices. I then devoted myself to risk analysis, strategic advice, drafting contractual documents and corporate training.
Some eighteen years later, I have the privilege of being surrounded, daily, by wonderful clients and colleagues in a multidisciplinary practice that includes litigation and business, and where everyone is given a chance to learn from one another.
What trends are you seeing in your sector now?
In 2014, we anticipated the rise of alternative project delivery methods that promote pre-construction coordination (see Dawn of the 'super contract': Reducing the number of standard construction contracts, Construction Canada, 2014).
While there is still a long way to go, particularly in simplifying and reducing the number of standard contracts, we are witnessing — much to the chagrin of litigators — the market shifting away from traditional models where the various parties work in silos, especially before site mobilization.
Nowadays, we are seeing a shift towards models such as integrated project delivery, even if the legal framework of public and municipal bodies is such that it sometimes requires a great deal of imagination to get there, particularly in adapting to the often used lump-sum compensation method.
The bustling market should also lead us to embrace master agreements over ad hoc contracts, in the sense that the parties get the most benefit from their negotiation efforts by establishing—for a given period—general conditions for several projects (e.g. a master agreement), while strictly limiting the negotiation of specific terms for each project (e.g. work authorizations that supplement the master agreement).
We are finally seeing a desire to rethink and to align the parties' economic interests, notably through alternative means of compensation such as target pricing with the allocation of risk, contingency and profit reserves, where each party makes more money or saves more money by successfully meeting budget and schedule targets, and makes less or saves less when these targets are not met.
What are you working on now?
We've created a model that combines management and delivery of an integrated project within the context of a major public project for a client. This model was made possible by the coordination of the various partners' teams: legal, technical and management. All parties reported that they were happy with how the model was practically applied in the field, to our great pride.
I'm currently adapting the management and progressive design-build model to the public legislative framework in Quebec, which, despite some challenges, is looking to be not only feasible with some imagination, but extremely promising if we want to move away from the traditional model.
How can construction disputes best be prevented and resolved?
I've found that there are three principal contributing factors. The first is the use of best contracting practices: so a clear, fair and consistent allocation of risk — including appropriate redirection of risk to insurance, bonding, subcontracting, and contingency funds — and compensation.
The second is the use of comprehensive but concise documents that address foreseeable sources of dispute, such as the rights to adjust dates or price, without unnecessarily increasing administrative risk for parties who do not understand or are confused by the contract documents, and so compromise their rights and recourses due to technicalities.
Finally, properly managing projects underway from a legal standpoint can include mediation and the expedited adjudication of disputes.
Responses have been edited