'At the end of the day, when this crisis resolves, some solutions that we have now will be kept.'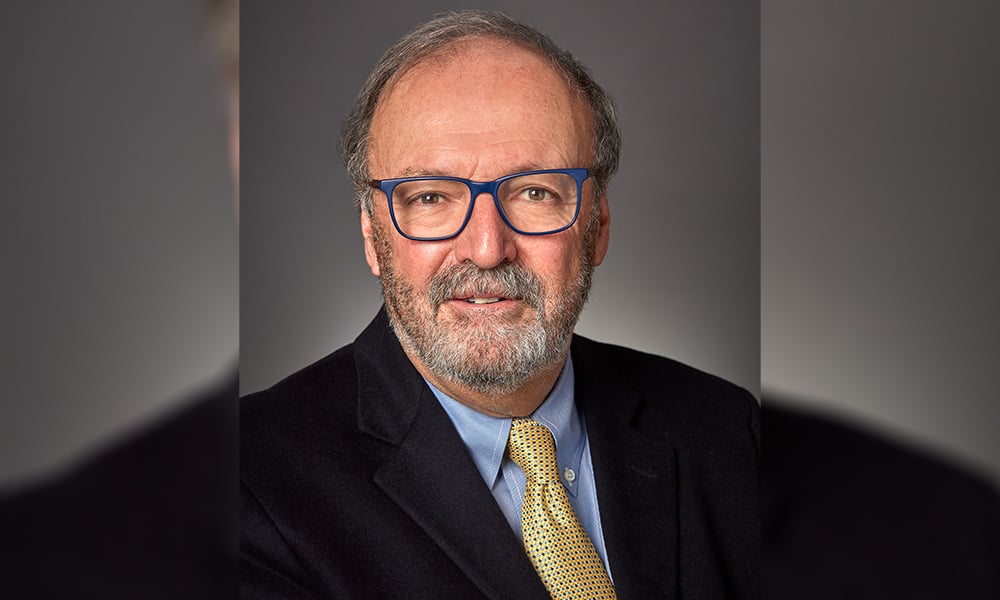 As courts across the country have struggled to continue operating in light of the COVID-19 pandemic and physical distancing requirements, Canadian Lawyer is surveying Canada's chief justices as to how they are managing the crisis. Here, the Superior Court of Quebec's Chief Justice Jacques Fournier explains how his court has adapted to COVID-19, and the challenges still to face.
What are some of the adjustments you've had to make since COVID-19 was declared a pandemic?
Our very first reaction goes back to even before there was a governmental decree [of a state of emergency]; we decided to postpone all jury trials. There was no excuse for risking the security of people. Then, we worked with the other courts for suspensions, except for very urgent matters. The courthouses were all closed; you could only come in by permission. Our attorney general was very cooperative; we planned some virtual courtrooms, but putting them to use took a little bit of time. Many judges, probably more than half, have taken a short course in order to preside over court hearings from their house. You can have a court clerk in their house, lawyers, judges, and witnesses in their own houses. It is, to say the least, less than perfect, but many things cannot wait.
We can work fairly well at this point in time. My main concern is not today; my main concern is tomorrow. Now we're dealing with files that are ready for trial but cannot proceed. Our motions (practice) courts have not been working at full strength; the logistics of a trial always needs four to five people: the judge, lawyers, one to two of the parties, and the court clerk. It's very difficult to put them all in the same place safely at the same time. So we're doing a lot by videoconference, [and] we're doing some in person when it cannot wait.
But my assessment now is that we're losing 1,000 judge days per month (i.e., the number of days that judges are sitting on the bench). It's going down now; [but] if I assigned somebody for 15 days on a case … and none of them has been hearing trials, we're losing days.
The number of judges is not sufficient to meet the needs, not in this province, most probably not in B.C., or in Alberta or Ontario [or other provinces]. And we will have to decide on many, many cases that should have been decided in March, April, May, even June. But with cameras and personal computers, we might work at 70 per cent of our usual rate.
There are many lawyers that I've heard of who have concerns about the way to go about cross-examination [remotely] and have concerns about the credibility of witnesses. They're fair concerns.
What is your greatest concern right now?
Obvious there will be a backlog; we had challenges with Jordan, almost four years ago. We've worked very hard to get delays down. If we want to have decent [timeframes] for our trials, and for people to come into the court system, we will need help in the future. We will need the lawyers … to cooperate, and at this point in time the duty to cooperate takes a fuller sense. … This is a good time to take the postponed cases and for the lawyers to speak amongst themselves and say, "let's resolve this."
What are your courts considering urgent matters that must proceed now?
It varies; at the onset of the crisis it was things like habeas corpus, anything that would touch the integrity of a human being or his liberty, including things relating to family law. Now with virtual courts we will look at what is called urgent in our Code of Civil Procedure.
What have your experiences been in operating a virtual courtroom?
We have some very techno-minded judges, who took on a [technology] committee, designed the program and solution, they gave courses to judges, and now [have implemented it]. It's only been seven weeks [since the pandemic was declared]; it should have been done before. But this was in the making over a period of maybe five years. What we're doing now is big, big steps. At the end of the day, when this crisis resolves, some solutions that we have now will be kept. I don't see the reason for having lawyers in live court when the issues at stake can be resolved on paper.
The real issue now is witnesses; for the rest of it, you write your notes, your factum, and you can have a hearing over a videoconference. There's no reason for the [physical] presence of lawyers. Renewal of safeguard orders in family matters, renewal of injunctions, things like that where there's only paper, at one point it won't be necessary for lawyers to come to court. And that will be a big relief for lawyers coming from outside regions, having to come to the main courthouses in Quebec and Montreal and Gatineau. It will be a win for the system.