Abella was Canada's youngest judge, first pregnant judge and first refugee judge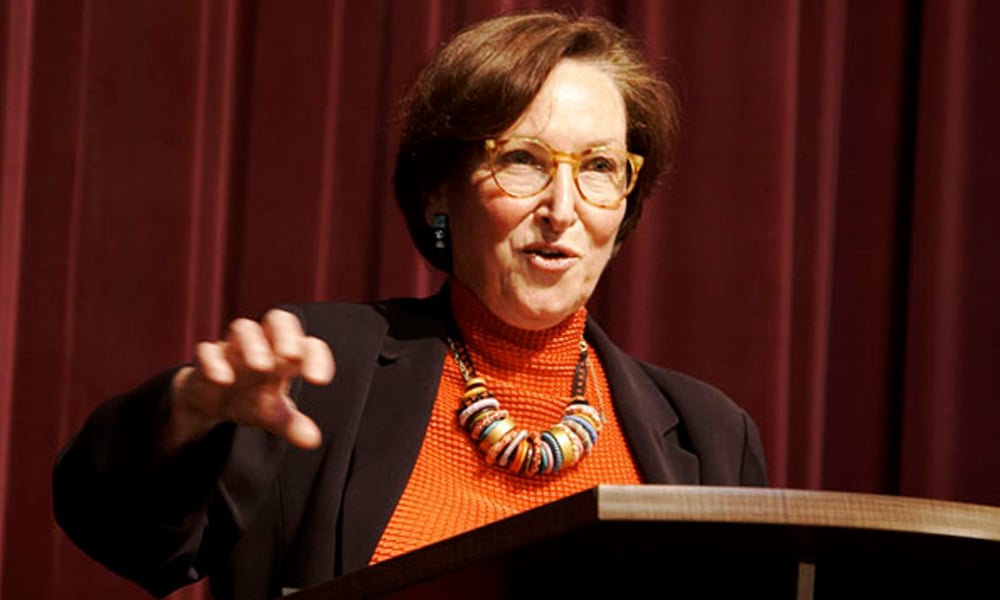 Justice Rosalie Silberman Abella of the Supreme Court of Canada has received Germany's Commander's Cross of the Order of Merit.
Justice Abella, recipient of Germany's second highest honour, was born in 1946 to Holocaust survivors in a displaced persons camp in Stuttgart, Germany. Her father, Jacob Silberman, served as head of legal services for the residents of the camp. In 1950, the Silberman family entered Canada as refugees. Although Jacob had trained as a lawyer in Poland, he was prevented from pursuing his legal practice in Canada because he was not a citizen. This inspired Abella to pursue a legal career.
Abella was considered a musical prodigy who studied classical piano at the Royal Conservatory of Music, where she was one of its youngest graduates. She went on to earn a B.A. and an LL.B. from the University of Toronto, and was admitted to the Ontario bar in 1972.
After practising civil and criminal litigation for a few years, Abella was appointed to the Ontario Family Court in 1976. At age 29, she was the youngest person ever appointed to the bench in Canada. She was also Canada's first Jewish female judge, first refugee judge, and first pregnant judge. In 1992, she joined the Court of Appeal of Ontario, and in 2004, the Supreme Court of Canada, where she is its longest-serving member. She has arranged visits between the Supreme Court of Canada and the Constitutional Court of Germany.
Abella has served in numerous leadership roles outside of her work with the courts, including as chairperson of the Ontario Labour Relations Board, of the Ontario Law Reform Commission and of the Study on Access to Legal Services by the Disabled, as well as co-chairperson of the University of Toronto Academic Discipline Tribunal. She has also acted as a commissioner of the Ontario Human Rights Commission and as sole commissioner of the 1984 federal Royal Commission on Equality in Employment, for which she introduced the idea of employment equity and other theories which were later accepted by the Supreme Court of Canada in its first decision on equality rights pursuant to the Canadian Charter of Rights and Freedoms.
For her numerous contributions, Abella has been designated as a fellow of the Royal Society of Canada and has received the University of Toronto's Rose Wolfe Distinguished Alumni Award. She is also known for her efforts to educate her fellow judges and is recognized as the first person to organize a judicial seminar in which all levels of judiciary participated, the first to organize a national education program for administrative tribunals, and the first to organize a national conference for female judges in Canada.
"How lucky I was to be able to grow up in Canada, which opened its doors to who I wanted to be, and who I became," Abella told The Globe and Mail. "And then to find that at the end of my professional life, Germany's generosity closed the circle."