Lawyers have deeper knowledge of law, but paralegals can be useful for smaller, less complex matters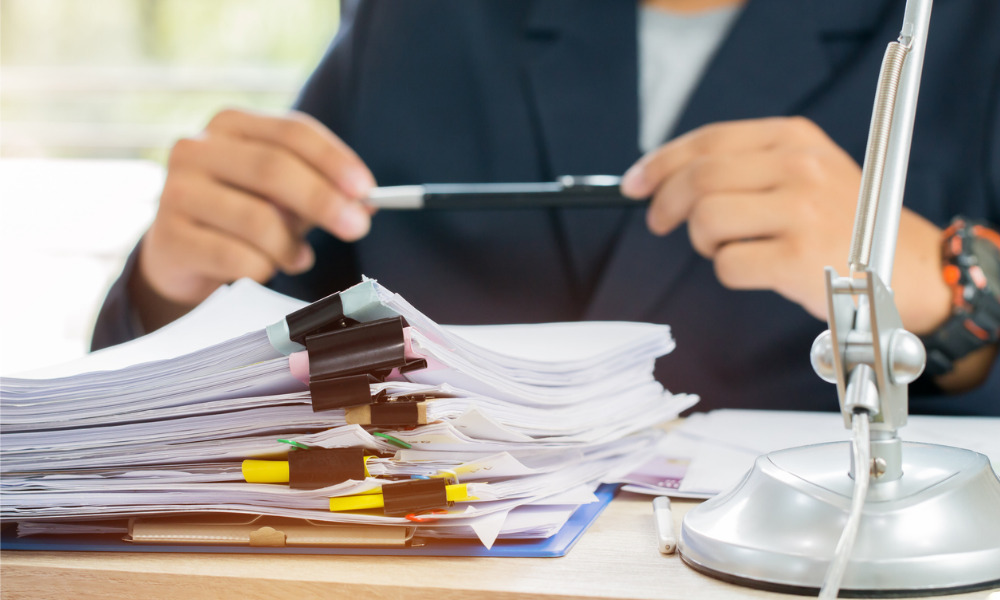 This article is part of a series addressing popular topics for lawyers as well as questions that clients and the public may have about the legal profession. We encourage law firms and lawyers to link to this article in their communication materials should it be useful.
"Is a paralegal as good as a lawyer?" The answer depends, of course, on what you need done.
Whereas a lawyer has a law degree and is licensed by a bar association to practise law, paralegals are trained in subsidiary legal matters, have less training and may provide legal advice on specific laws. Paralegals may practise autonomously in the legal system, on basic legal matters, as well as, more commonly, under the guidance of a lawyer or within a law firm.
Canada's 14 provincial and territorial law societies govern in the public interest more than 126,400 lawyers, as well as Quebec's 3,800 notaries and Ontario's 12,700 independent paralegals, according to the Federation of Law Societies of Canada.
Ontario, through its law society, began to regulate paralegals in 2007, but it remains the only province to have done so. The Law Society of British Columbia's Innovation Sandbox accepts proposals from lawyers and other interested individuals, businesses and organizations, including for provision of services within a law firm by a paralegal without direct supervision by a lawyer.
With a growing focus on access to justice the demand for paralegal services may increase in future, even as provinces and territories continue to grapple with the need for regulation.
What's the difference between lawyers and paralegals?
Education and licensing
Lawyers' qualifications include an undergraduate Bachelor of Laws (LL.B.) or Juris Doctor (J.D.) degree or the equivalent, and successful completion of a law society's lawyer licensing process, including licensing examinations. They also must complete an articling program, including an online professional responsibility and practice course.
Paralegals have most often completed a legal services program, often at a community college; in Ontario, this program must be accredited by the law society. Also in Ontario, paralegals must have completed the law society's paralegal licensing process, including examinations.
Responsibilities
Lawyers are licensed to provide a full range of legal services; the Law Society of Ontario provides as examples:
Family matters, such as divorce, separation and child custody;
Criminal matters in all levels of court;
Civil litigation matters in all levels of court;
Wills, powers of attorney and estate matters;
Real estate matters, including buying and selling personal or commercial property;
Administrative law matters, including appearances before tribunals.
Only a lawyer can prepare legal documents such as wills, powers of attorney, custody or settlement agreements that pertain to family or matrimonial law.
Paralegals may handle legal matters such as:
Small claims court;
Prosecution of provincial offences, such as traffic tickets, under the Provincial Offences Act;
Issues before tribunals such as the Landlord and Tenant Board or the Workplace Safety and Insurance Board;
Certain summary conviction criminal charges under the Criminal Code proceeding in the lower courts.
Paralegals can investigate the details of a case and research or collect documents, draft pleadings, write legal reports, and may even assist lawyers during trials. They can also work independently and assist self-represented clients directly by doing similar work to what they would perform for a lawyer in a similar case; or, they may provide services on contract to law firms or other organizations.
Hiring a paralegal versus a lawyer
Paralegals are more affordable than lawyers and may have more experience in court filing and procedures, making them well-suited to handling smaller legal matters. Lawyers have a far broader knowledge of the law and are able to take on the most complex cases.
Finding a lawyer or a paralegal
Word-of-mouth referrals can be an effective way to find a legal services professional. Law societies across Canada offer referral services to lawyers; Ontario's Law Society Referral Service will also refer to paralegals. After a request is made online the law society will provide the name of a lawyer (or licensed paralegal) who will provide a free consultation of up to 30 minutes to help the potential client determine their rights and options, should a suitable match be available.
Legal aid is also available across Canada for those who qualify through legal aid offices, to assist with certain criminal charges, family law matters, immigration and refugee matters, and some civil cases and final appeals.
Two provincial paralegal associations also list their members: the Ontario Paralegal Association and the B.C. Paralegal Association.