Appearances include Grant & Marshman, Edward H. Royle & Partners, IMK, and Litige Forseti inc.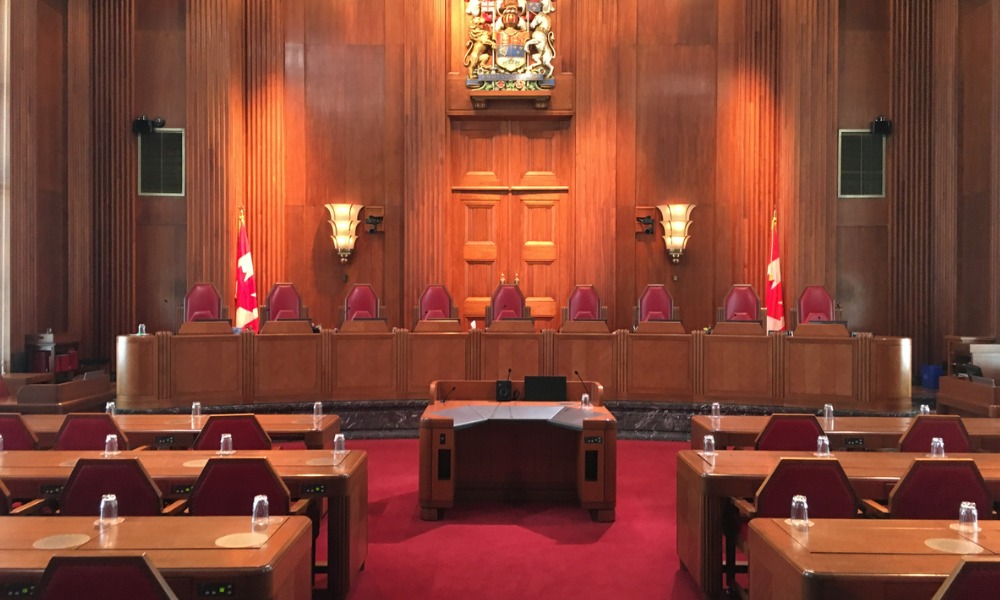 Sexual assault and sexual interference, gun-related offenses, and breach of duty of good faith were the cases before the Supreme Court of Canada this week. Grant & Marshman LLP, Edward H. Royle & Partners LLP, IMK LLP, and Litige Forseti inc. separately made appearances in these cases.
Supreme Court of Canada heard two criminal cases and one commercial case this week.
In His Majesty the King v. S.S., the respondent was convicted of sexual assault and sexual interference. However, the Court of Appeal allowed the respondent's appeal and entered an acquittal. The appellate court ruled that the judge erred in admitting into evidence the complainant's unsworn out-of-court videotaped police statement. His Majesty the King, represented by Michael Dunn, appealed to the Supreme Court. Grant & Marshman LLP partner Jeff Marshman represented the respondent.
Another criminal case, Ahmed Abdullahi v. His Majesty the King, concerned the appellant's conviction of various gun-related offenses. A majority of the Court of Appeal dismissed the appellant's conviction appeal. Edward H. Royle & Partners LLP associate Alexander Ostroff represented the appellant. His Majesty the King was represented by Katie Doherty of the Attorney General of Ontario.
A third case from Quebec, Antoine Ponce, et al. v. Société d'investissements Rhéaume ltée, et al, revolves around the appellants' purchase and subsequent sale of the respondents' interests in three corporations. The appellants had realized significant profits from the sale. The respondents sued the appellants, claiming that they were stripped of their business opportunity. They also claimed that the appellants had breached duties of good faith. The lower court agreed with the respondents. The appellate court dismissed the appellant's appeal. IMK LLP partner Audrey Boctor represented the appellants. Litige Forseti inc. lawyers Jean-Rémi Thibault,
Louis P. Bélanger, and Samuel Nadeau represented the respondents.