Logic, emotional appeal, and knowing the audience are among the key methods: lawyer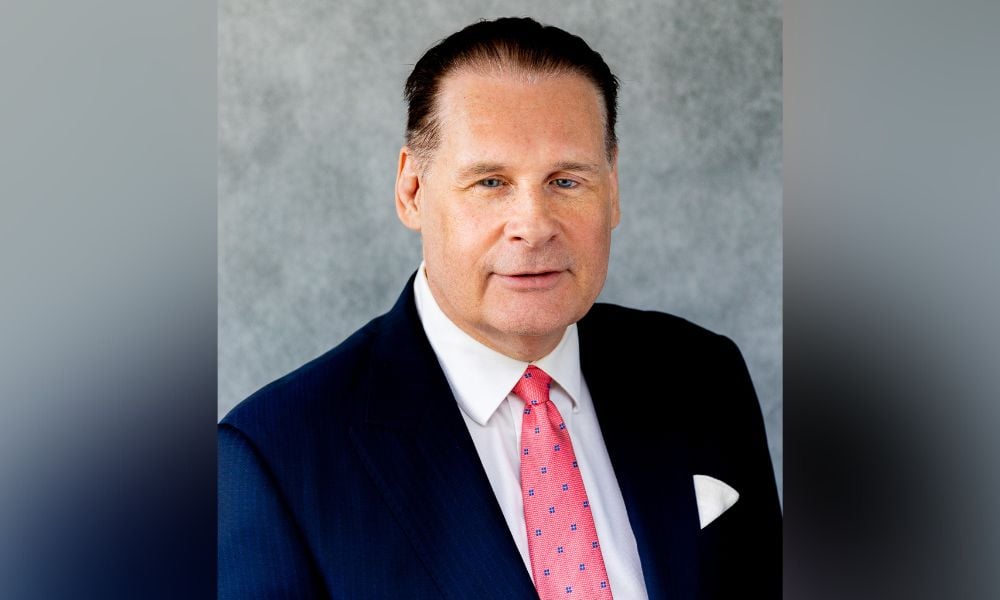 This article is part of a series addressing popular topics and questions that clients and the public may have about the legal profession.
For some litigators, a court appearance is analogous to a performance, says Vancouver-based lawyer Mark-John O'Nions. In any performance, preparation is key.
A professional fighter will spend only a few minutes in the ring. And while the audience sees the fight, they do not see the months and months of training required to show up and be competitive.
Training, for a litigator, first involves getting all the facts straight, says O'Nions, who is principal of M.J. O'Nions Lawyers & Mediators. The lawyer must become intimately acquainted with both the information their side is bringing to the case, as well as the information on which the other side is basing their position.
"I tend not to just look at it from my client's perspective, I look at it from the other person's perspective as well," he says. "That helps me find what their arguments are going to be, where the holes are in my case."
"It's important to know that because once you know the holes, then you can think of ways to deal with those issues that are lagging. It's important to look at both sides in order to do that properly."
Hopefully, he adds, lawyers will also evaluate the benefits and risks associated with trial, and work toward settlement, negotiation, mediation, or some other resolution that will keep the matter out of court.
"Every case should not go to trial. In fact, hopefully, the majority of them should end up in some sort of settlement or resolution."
"That's best for everybody, because of the high cost of litigation."
Once the facts are organized, it is time to look at the law, and determine how the facts relate to it. This includes precedent – past court decisions – and statute, which are laws passed by Parliament.
Lawyers will use these two elements to structure their arguments. For a hearing, the arguments will be organized into affidavit forms, which will include all the documents the lawyer wants to use, and their evidence exhibits, says O'Nions.
"When you make arguments, not only do they have to be reasonable and logical, but you don't want to make them too complicated," he says. "If you can, you want to make them as simple as possible. And the reason for that is that you can focus those arguments better, and they're easier for a judge to understand and deal with, accordingly."
Judges all come from different backgrounds. Some are appointed after a career in academia, or as a practising lawyer in a certain area, like criminal law, family law, or any of the other many practice areas which make up the legal profession. The judge may not be as familiar with the particular area at issue, so overcomplicating the argument is not in a lawyer's best interest, says O'Nions.
"I find that arguments that are concise, that are simplified tend to work a lot better. They're easy to remember. They're easier to deliver. And they're more convincing, generally."
"It's an art to take complex issues and make them into simple issues and simple arguments. Some people can do it well. Some people can't."
In an article O'Nions wrote for his firm website, he lists six "tried-and-true strategies" that successful lawyers use to persuade judges and jurors. Here they are (with wording slightly adjusted for clarity):
Anticipate likely objections
Use storytelling
Know the audience
Show, don't just tell
Be reasonable
Appeal to emotions
Two primary ways people tend to be persuaded are through logic and emotion, says O'Nions. But balance and knowing the audience is important. Going overboard with passion and anger can turn off a judge. The emotional aspect will typically work better with a jury. With a judge, it must be employed subtly.
"You come out all fire and brimstone to a judge, they may take offense to it and just discount it."
To be a good litigator, it is important to enjoy the work and have passion for the profession, says O'Nions. It is a grind, they are constantly dealing with conflict, and over time, that can wear on the psyche. But those who love it, tend to get really good at it, he says.
Experience is key. "Just like any other skill, you got to work on it."