Police officer, Montreal transit system, City of Laval ordered to pay damages for handcuffing, fining woman who committed no offence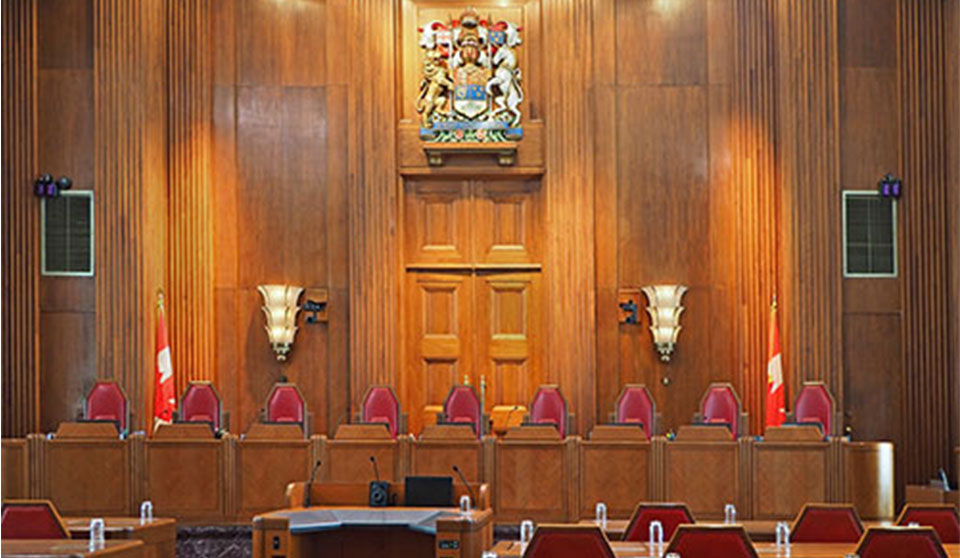 A reasonable police officer would not consider the failure to hold a subway station escalator handrail to be an offence deserving of arrest, a unanimous Supreme Court of Canada ruled on Friday in allowing the appeal of a woman who had been arrested for not following police orders and who later sued to recover damages.
In Kosoian v. Société de transport de Montréal, 2019 SCC 59, a decision released on Nov. 29, the court considered whether a police officer should be held civilly liable for arresting a person who refused to hold the handrail after being told to do so, and having seen the sign labelled "CAUTION" and showing a figure holding the handrail.
The Supreme Court ruled that the officer in this case was liable for a civil fault.
The appellant, Bela Kosoian, was rummaging through her handbag instead of holding the handrail of the descending escalator in a Montreal subway station in 2009. The respondent police officer, Fabio Camacho, warned her to hold the handrail. She refused, then declined to identify herself when asked. Camacho and a colleague took her to a holding room, where they handcuffed her and searched her bag despite her repeated protests. They finally gave her two statements of offence for disobeying the sign and for hindering them in their duties, imposing on her total fines of $420.
Kosoian filed a complaint with the subway system authority Société de transport de Montréal (STM) after physicians diagnosed her with post-arrest anxiety, post-traumatic stress disorder, a sprained wrist and superficial abrasions on her wrists and foot. STM in turn instituted penal proceedings in the Municipal Court of Ville de Montréal, which acquitted Kosoian of the two offences.
Kosoian then initiated a case for civil liability against Camacho and STM, as well as the City of Laval, which she argued was liable as Camacho's employer.
The Court of Quebec dismissed Kosoian's civil liability action, finding that the rules had been clear and properly implemented by Camacho. The Quebec Court of Appeal dismissed her appeal, with the majority stating that Kosoian was "the author of her own misfortune" because she refused to co-operate with the officers.
The Supreme Court of Canada disagreed with the findings of the lower courts.
"In carrying out their mission, police officers are required to limit these same rights and freedoms using the coercive power of the state, including by detaining or arresting individuals and by conducting searches or seizures," wrote Justice Suzanne Côté. "The risk of abuse is undeniable. That is why, in a society founded on the rule of law, it is important that there always be a legal basis for the actions taken by police officers."
Applying the reasonable police officer test, the court held that a "normally prudent, diligent and competent police officer" in the circumstances at bar would not have considered failing to hold a handrail to be an offence. Camacho therefore incurred civil liability when he ordered Kosoian to identify herself, arrested her, and searched her bag on the basis of a non-existent offence.
There was no law or bylaw indicating that individuals were required to hold escalator handrails, and "A reasonable police officer looking at the STM's sign would have concluded that the pictogram simply advises users to be careful and does not impose an obligation," Justice Côté wrote.
For these reasons, the court allowed Kosoian's appeal. Aside from finding civil fault on the part of Camacho, it also found STM liable as Camacho's mandator, and the City of Laval liable as his principal. No portion of the liability could be attributed to Kosoian, as she was within her rights to refuse to obey an unlawful order.
The three respondents were ordered to pay Kosoian $20,000 in damages.