Complexity of issues unparalleled, says Bogoroch's Heidi Brown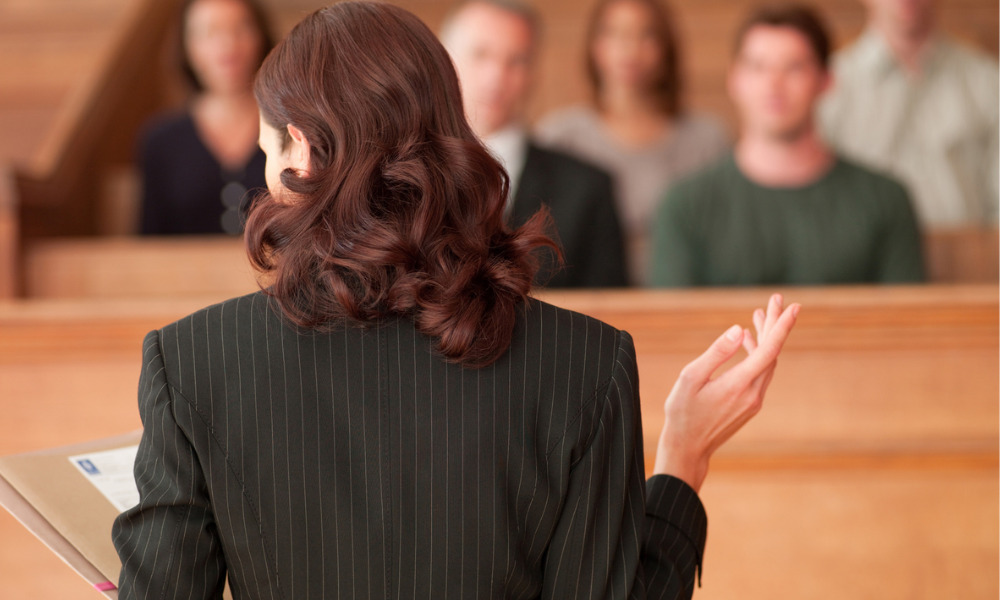 Sponsored article
When it comes to choosing a medical malpractice lawyer, "it's definitely not one-size-fits-all," says Heidi Brown, partner at Bogoroch & Associates LLP.
"Medical malpractice is unique from other kinds of civil litigation — the complexity of the issues involved is unparalleled," Brown says. "The concepts of standard of care and causation are complicated, and even judges grapple with the latter. Also, doctors and hospitals have enormous resources at their disposal to vigorously defend these challenging cases which can last for several years."
Victims of medical malpractice need a lawyer with expertise to navigate the lengthy litigation process, and Brown boils down the critical components to experience; reputation; and ability to finance and move cases to conclusion expeditiously.
Many lawyers today have general litigation practices, but you can't dabble in this area, Brown notes. Extensive trial experience is essential because most medical malpractice cases are defensible and end up going to trial. Bogoroch's team of lawyers is led by founder and managing partner Richard Bogoroch, who has close to 40 years of experience, having tried numerous cases before both judges and juries. The Bogoroch firm has a dedicated medical malpractice group comprised of seven lawyers. Lawyers at the firm are well-trained and exposed to the trial process from early on in their careers to provide them with invaluable trial experience.
Toby Samson, an associate at the firm, was an articling student in 2015 when she assisted on the jury trial of Surujdeo v. Melady. This matter was appealed to the Ontario Court of Appeal and is a seminal case clarifying the law of causation. Samson has since been co-counsel on several trials, including the 2020 case of Boutcher v. Cha. Alexandra Roman, another associate, was second chair on a trial during her first year at the bar.
"Mentorship and a collaborative approach to litigation are key components to developing lawyers with expertise in the field of medical malpractice," Brown says.
Reputation is also critical when choosing a lawyer. It's important to research a firm and speak to other lawyers to determine which firms stand out. Brown recommends checking Google reviews and testimonials from former clients who have reported about their experience and their result.
"We're in a social media world where these evaluations mean a lot — what better endorsement can there be than a positive review from someone who has walked in your shoes?"
A medical malpractice lawyer should advance cases efficiently from inception to trial and have the financial resources necessary to establish a successful case. Bogoroch & Associates handles cases on a contingency fee basis. Typically, disbursements are in the six figures, and most people can't afford to shoulder that financial burden. The client pays no legal fees unless a successful result is achieved by settlement or trial.
"Expense shouldn't be an issue for people," Brown says. "Access to justice is our main objective for victims of medical malpractice."
Firms that handle medical malpractice litigation as a significant part of their practice like Bogoroch are in an advantageous position to formulate a strategy that provides a clear pathway to a successful outcome. No case can proceed to trial without opinions from highly credentialed expert physicians and nurses on whether the standard of care was met in the circumstances of each case. But that doesn't even get you all the way there, Brown notes: you also need experts to opine on whether the alleged breach of the standard of care caused the damages you have suffered.
It's not uncommon to hear of medical malpractice cases taking ten or more years to get to court — which also contributes to the cost — and Bogoroch is proud of its track record in moving cases promptly and efficiently, which Brown calls a fundamental tenet of the firm's values. Clients want closure without delay, but the litigation system is currently rife with delay. The firm aims to obtain supportive expert opinions at the earliest possible opportunity, and to start the lawsuit long before the expiry of the two year limitation period. If the case cannot be settled at a mediation, Bogoroch obtains the earliest possible trial date to allow their clients access to justice and to obtain the compensation needed for a better life — especially those who have suffered catastrophic impairments.
Bogoroch "places a premium on keeping their clients informed about their case," Brown says, adding that there's a whole team to help navigate the client's journey. Getting back to clients within 24 hours, whether it's by phone or by Zoom, is a rule at Bogoroch and in addition to regular meetings, clients are copied on all important correspondence because "no client should be in the dark about what's happening with their case," Brown says.
The team at Bogoroch is also motivated by the fact that there are so few medical malpractice lawyers practicing at a high level, and the firm is increasingly focused on filling that gap so that access to justice is provided to people harmed as result of medical error.
"We take the fact that we're one of the few firms doing this kind of work very seriously," Brown says. "We do this because if we don't, people won't get their day in court — and it's important to us that people have access to justice when they've been a victim of medical malpractice."
This article was produced in partnership with Bogoroch & Associates LLP.