Hip repaired but wasn't proactive afterwards; replaced two years later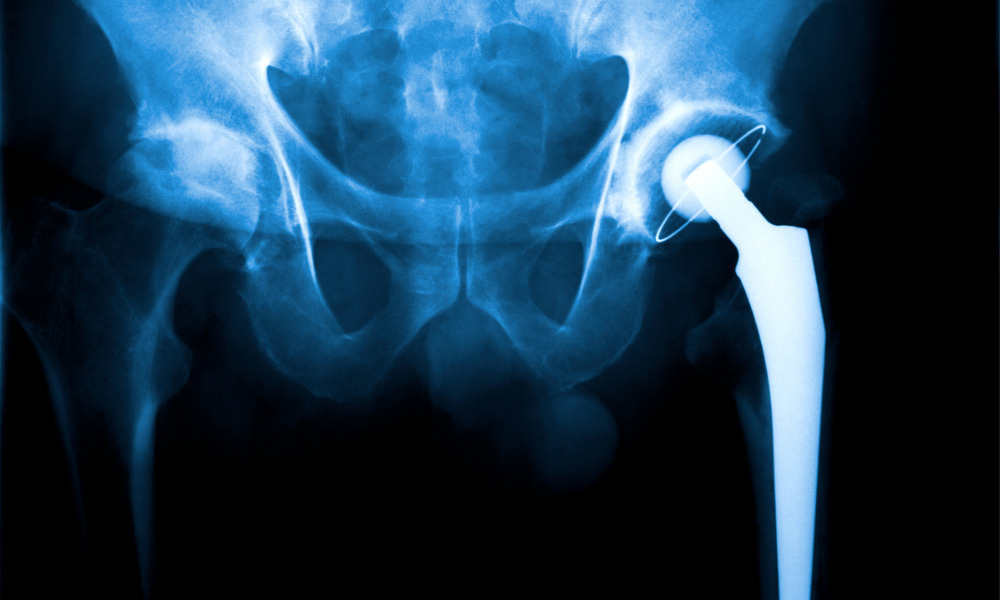 A doctor's negligence in providing follow-up care prolonged a patient's suffering by delaying a hip replacement, but it didn't worsen the injury to the point of liability for costs of future care, the British Columbia Court of Appeal has ruled.
In Hicks v. Belknap, 2022 BCCA 292, Leona Belknap fractured her hip in 2014. Dr. Tracy Hicks attended to her injury, With Belknap's consent, he performed internal reduction and fixation surgery to repair the hip instead of replacing all or part of it. Belknap nevertheless underwent a total hip arthroplasty two years later in 2016.
Belknap sued Hicks for negligence and breach of fiduciary duty, claiming damages for pain and suffering from 2014 to 2016. She alleged that: it was negligent for Hicks to perform fixation surgery instead of a total hip replacement; Hicks failed to obtain informed consent; and Hicks was negligent in follow-up care. The judge dismissed the first two but accepted the third. However, the judge dismissed Belknap's claim for costs of future care.
Hicks appealed the finding of causation – that his failure to provide appropriate follow-up care contributed to the delay of replacing Belknap's hip. Belknap also appealed the judge's finding that she failed to prove Hicks' negligent post-surgical treatment worsened her problems after 2016.
The appellate court disagreed with both parties.
Delay in follow-up care caused prolonged suffering
Contrary to Hicks' assertion, the judge was entitled to find that Hicks' negligent inaction prolonged Belknap's suffering, said the court. The judge found that Hicks should have been proactive in his post-surgery care, obtained better information, and proceeded with better imaging to determine the state of the fracture site, said the court.
Had he done so, Belknap could have had Hicks carry out the surgery instead of looking for another surgeon, which would have led to the surgery being performed much sooner, said the court.
As for Belknap's appeal, the appellate court rejected her argument that she only needed to prove Hicks' negligence was one contributing cause to be entitled to future costs. While other factors do not excuse a tortfeasor of liability to damages, the judge in this case did not find Hicks' negligence as one of the causal factors contributing to the injury, said the court.