Physician should have consulted with or made timely referral to orthopedic surgeon, court says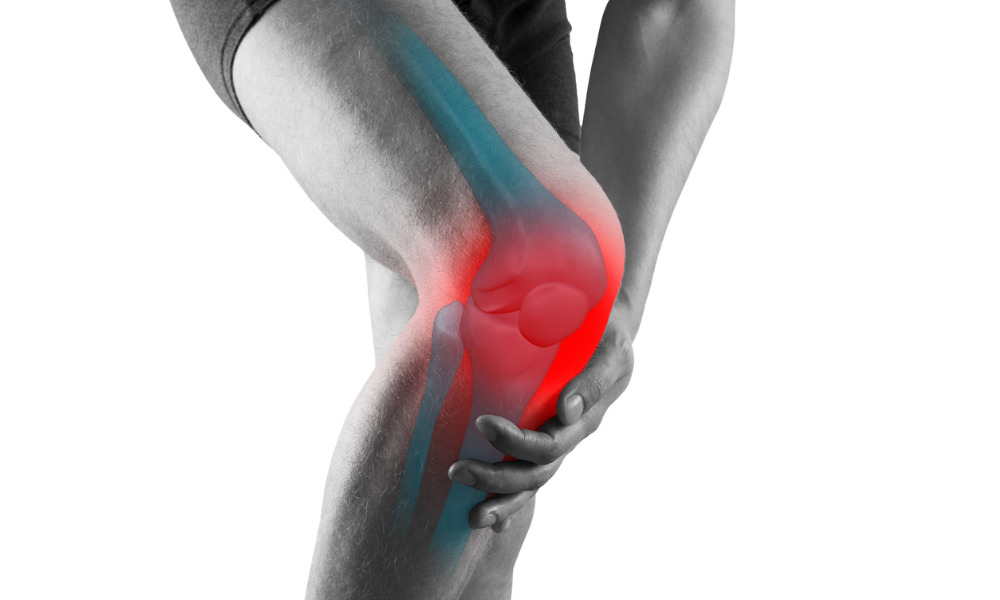 An Ontario court has found that, but for an emergency physician's negligence and the resulting delayed diagnosis and treatment, the plaintiff could have experienced a better outcome and avoided damages including ongoing pain, limited movement and restricted activities.
In Sommerville v. Fine, 2021 ONSC 5638, the plaintiff was stabbed with a knife multiple times during an altercation in 2008 and was taken via ambulance to a hospital's emergency department, where the defendant doctor evaluated and treated him after he was triaged.
The plaintiff submitted that his injuries included a stab wound at the lower portion of his kneecap, which resulted either in a total or partial transection of his patellar tendon, as well as a penetrating wound to his knee joint. The plaintiff alleged that the defendant breached his standard of care in assessing and treating these wounds, which led to delayed diagnosis and treatment and consequently to a poor outcome and damages.
The Superior Court of Justice of Ontario granted the plaintiff damages in the amount agreed upon by the parties. Upon assessing the evidence as a whole, the court found, on a balance of probabilities, that the plaintiff likely suffered a complete transection of the patellar tendon when the defendant was assessing him at the emergency department.
The court relied extensively on the doctor's evidence, who, unlike the other witnesses offering expert testimony, formed his opinions when treating the patient, including performing an attempted surgical repair surgery.
Other evidence that the court addressed included imaging evidence that showed a clean cut of the severed patellar tendon and a gap where the cut occurred, as well as unanimous expert evidence opining that, if an extensor mechanism assessment had been conducted, this injury would have been very obvious to any emergency physician in 2008.
The court ruled that the defendant breached the standard of care of a reasonable and prudent emergency physician in 2008 when he failed to perform a full extensor mechanism assessment properly and, in particular, a full active leg assessment, considering the presenting circumstances of the wound. The court said that the defendant failed to detect the gap caused by the transection and to observe that the plaintiff could not fully extend his knee, weight-bear, or walk on his right leg without the help of crutches.
The court also held that additional factors called for the defendant to make an urgent consultation or timely referral to an orthopedic surgeon. In particular, the defendant failed to detect on the x-rays any air in the knee joint and was unable to appreciate that the plaintiff was experiencing pain disproportionate to a non-penetrating joint wound. Moreover, the plaintiff was found not to be contributorily negligent.