Limit applies to plaintiffs and their use of experts, but ICBC doesn't have same restrictions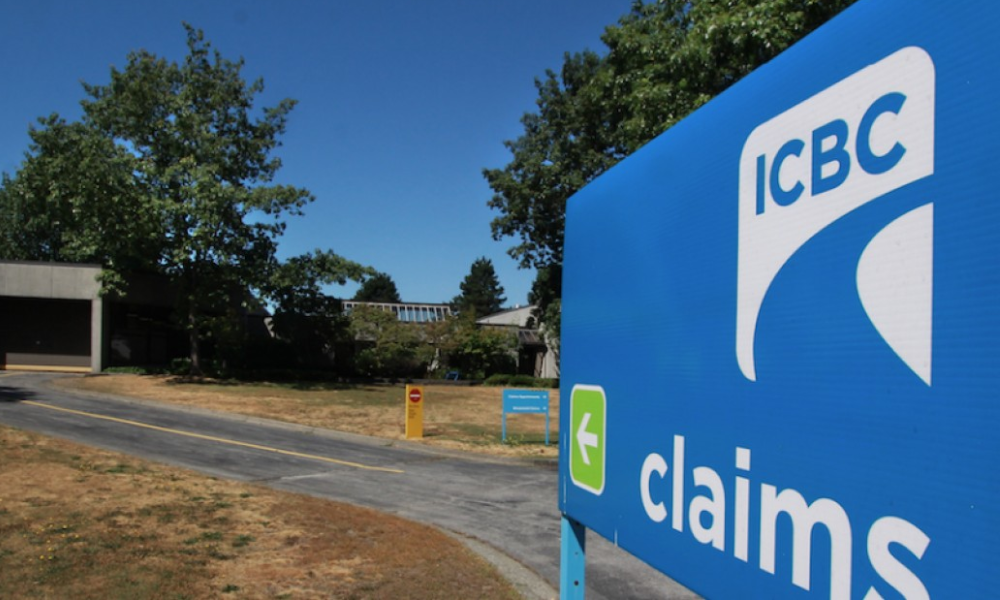 B.C. personal injury lawyers are bristling at recent changes to the province's Evidence Act that limits the right of a plaintiff in a motor vehicle accident the right to recover disbursements incurred to support their claims.
The new law, enacted in February, limits how much Insurance Corporation of British Columbia must cover for a plaintiff's disbursements. The legislation states ICBC only needs to cover six per cent of disbursements of the total settlement or trial award.
For example, if a case settles for $40,000 total, and the costs to prosecute your claim equal $5,000, ICBC will only pay $2,600 of that $5,000.
The result, says Coquitlam-based lawyer Vicram Maan, has caused lawyers to be "conservative" with how they spend money to support a plaintiff's claim, knowing that the plaintiff may have to pay a significant amount of disbursements out of personal funds or out of the settlement or trial award.
In contrast, ICBC has no limits on what they can spend in disbursements, says lawyer Peter Unruh in a blog posting. As a result, the insurer "can spend almost endlessly to defend a case, seemingly without consequence," he writes.
"For example, they can needlessly deny liability claims and force the plaintiff to present expensive accident reconstruction evidence," he says.
He adds that, in his experience, ICBC almost always denies the nature and extent of the plaintiff's injuries, often suggesting that the plaintiff is in no worse position than before the accident.
The plaintiff then has the burden of hiring medical experts to prove their case. "Under the onslaught of defences raised by ICBC, a plaintiff could prove their case, receive a just award, but be bankrupted in the process," Unruh says, because of the costs incurred in getting a fair trial.
Maan agrees, noting "this is kind of crippling to our claims, because we're encumbered by the six per cent cap, whereas the insurer is not." At the same time, there have been notable cases of how ICBC has used its position of power "to send the injured [plaintiff] to as many experts as possible."
For example, a recent case is Parent v Krystal, in which ICBC sought to have the victim attend audiology testing and a vocational assessment. The plaintiff's lawyer opposed ICBC's motion, but the Master ordered the injured victim to attend the medical examinations.
Maan also made an appearance for a similar application. His firm referred the client to one expert and allowed ICBC to send the plaintiff to two experts of its choosing.
"Despite our efforts of compliance, ICBC was seeking permission to send our client to more experts," Maan says, adding that he opposed the ICBC motion. Not only did the Master rule in favour of ICBC, but awarded ICBC costs for the application, "as if the injured victim had done something criminal for not wanting to pricked, prodded, and probed by as many experts as ICBC desires."
When the province announced the change in Evidence Act regulations, it said the changes "will reduce the cost and complexity of lawsuits under the current auto insurance system."
It added disbursements considered for reimbursement under the six per cent cap would include "all expenses incurred for the purpose of a lawsuit, such as courier fees, process servers and photocopying." However, the limit will not apply to disbursements for fees payable to the Crown, such as filing fees, court fees and jury fees.
The cap will apply to court cases where there wasn't a notice of trial filed and served by Aug. 12, 2020, for a trial date before June 1, 2021. As well, the court will have the discretion to disapply the limit where a litigant filed and served a notice of trial before Aug. 12, 2020, for a trial date on or after June 1, 2021, and the litigant incurred expenses beyond the limit before Aug. 12, 2020.
Lawyer Erik Magraken wrote in a blog post that a "constitutional challenge is likely to be filed" to this rule, but "unless the regulation is struck down, this is another handicapping" of the system favouring ICBC.
"This regulation in essence forces a litigant to either not call the necessary evidence to prove their case or prove their case but be disallowed recovery of the actual expenses that must be incurred to do so."
The Trial Lawyers Association of B.C. has already challenged government changes to how ICBC deals with injury claims resulting from auto accidents. The association, which represents more than 1,500 legal professionals in the province, successfully argued in front of B.C. Supreme Court Chief Justice Christopher Hinkson earlier this year that creating a civil resolution tribunal to adjudicate minor accident claims violates constitutional rights.
"The court has declared that it is unconstitutional for the government to simply re-assign the determination of accident claims to its own online tribunal, and out of the courts," the Trial Lawyers Association said in a statement March 2.
"In so doing, the court has provided a check on the government's ability to create its own tribunal to decide claims against ICBC, while at the same time affirming the historic right of accident victims to pursue remedies for their injuries before the courts."
Chief Justice Hinkson also against proposed regulations limiting ICBC and plaintiff lawyers in automobile injury court cases to only one expert each and one report each for fast-track claims valued less than $100,000, and up to three experts and three reports each for all other claims.
The government billed the cap on expert numbers as a way to save money, and part of the move towards a no-fault insurance system that went into place in May. Still, Hinkson said the measures were unconstitutional because they violated the exclusive powers of a court to control its processes.
The six-per-cent cap was the government's response to that ruling. However, when the proposed regulations were initially announced, the trial lawyers association sent a letter to its membership saying the changes raise significant constitutional concerns including access to justice.
By imposing a limit on total disbursements that will be covered, the rule punishes litigants by either forcing them to be conservative in spending on experts or forcing them to pay the expenses out of their own pockets.