Initial wait and see approach fading in the face of continued pandemic uncertainty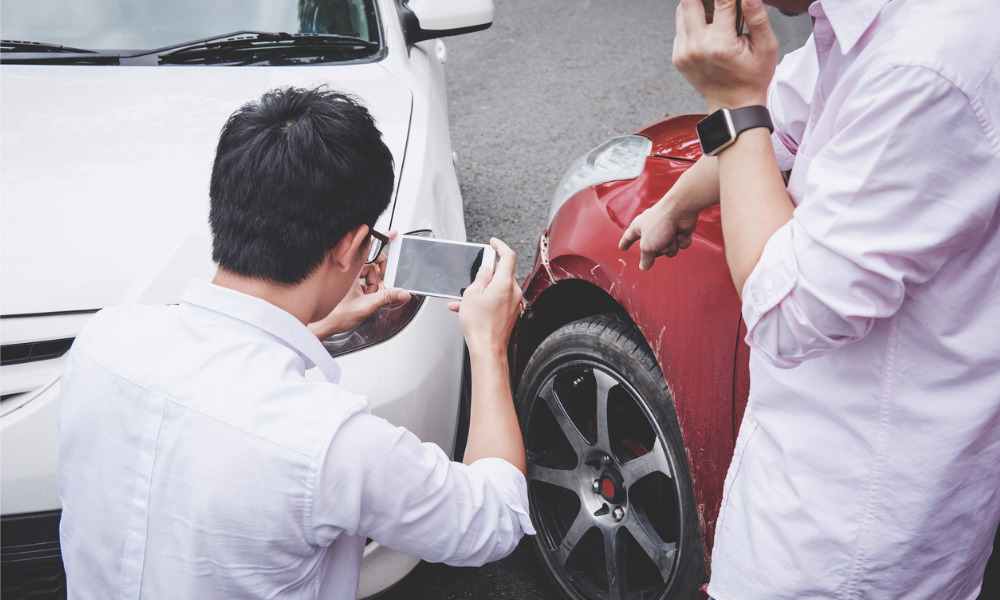 Sponsored article
While the courts were initially adopting a "wait and see" approach to striking jury notices, continued uncertainty with respect to the COVID-19 pandemic has seen the tide turn, especially when it comes to motor vehicle accident (MVA) cases.
"There's been such a delay in terms of getting juries back up and running, a trend I'm seeing right now is to grant relief and order a virtual judge-only trial," says Linda Wolanski, lawyer at Bogoroch & Associates LLP. "The pandemic has caused chaos in the court system — only a couple civil jury trials have proceeded over the last year and a half. Anytime you've got a civil jury trial, plaintiff lawyers are bringing a motion to strike so they don't lose the trial date."
Insurance companies oppose striking the jury, and although historically you had to have "a really good reason" for opting for judge alone, the defendant's substantive right to request the case proceed by way of a jury is not absolute Wolanski notes, and the moving party must show that justice to the parties will be better served by the discharge of the jury.
In the MVA area specifically, plaintiffs are bringing these motions more frequently because they don't want to lose the trial date — and the money associated with further delay — and the provisions within the Insurance Act are "quite restrictive," Wolanski notes. Most members of the public don't understand the impact of the law when it's applied by the trial judge after the jury makes its determinations.
For example, a MVA victim in Ontario only gets 70% of their income loss to the date of trial and that's not compensable, and "is just a savings to the insurance company," Wolanski says. There's also a sizeable $39,754.01 deductible for pain and suffering awards assessed at less than $132,513.28 as well as the statutory threshold, which is another barrier to recovery.
While juries are unpredictable, insurers are aware that awards in chronic pain and psychological cases in the last number of years tended to be lower with juries than with judges alone and want to keep the system in place as it gives them a strategic advantage.
"If plaintiff lawyers can get the jury struck they have a better chance of settling for more money," Wolanski says. "There are no guarantees, but if it does go to trial the judge is more knowledgeable about the law and more predictable in assessing cases for damages and liability because they have to follow precedent."
A major factor in motions to strike the jury being successful or not has been the jurisdictions in which they're filed. Local conditions vary widely across the province, and a recent update to the Notice to the Profession and Public Regarding Court Proceedings says the "increase of in-person hearings as well as resumption of jury selection and jury trials will be subject to the discretion of the Regional Senior Justice and the public health situation provincially and regionally." The update goes on to state that it's expected "virtual hearings will continue alongside in-person hearings" and acknowledges participants may still be reluctant to attend a courthouse during this time. Therefore it is encouraged that all parties involved be flexible, and that "the feasibility of a virtual hearing or alternate arrangements is to be explored, when requested." It's also encouraged that everyone "be accommodating when requests for virtual hearings or other arrangements are made by opposing counsel or parties."
An Ontario Court of Appeal decision from earlier this year, Louis v. Poitras, also provided some clarity by finding delay can be enough to justify striking the jury notice. While the decision notes "there is no single province wide answer to the problems we face in delivering timely civil justice," it also states that "what must remain consistent across the province is that motion and trial judges have the discretion to respond to local conditions to ensure the timely delivery of justice."
Though Toronto has been one of the tougher jurisdictions in which to successfully strike a jury because of the money spent to make courtrooms COVID safe, leaning towards more virtual trials for MVA victims can only help with the goal of moving more cases overall through the system and Wolanski is encouraged by this shift as less delay is advantageous for her clients, she notes.
"Insurance companies like delay — plaintiffs don't."