Lawyers say that delays across Canada make a mockery of access to justice for plaintiffs and defendants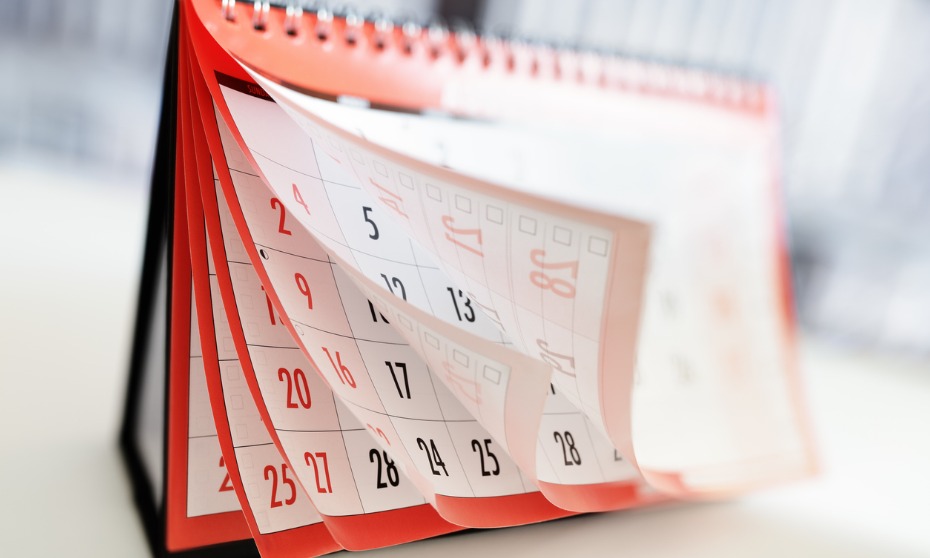 Across Canada, trial wait times are plaguing the personal injury field, and plaintiff's and insurance-defence lawyers are lamenting the many years it takes to close files.
Causes vary from province to province and, in some regions, cases linger longer than others. For injured people, bills pile up, critical support is inaccessible and some are forced to use litigation loans at exorbitant interest, say their lawyers. On the other side, insurance companies rack up huge legal bills as litigation can stretch on for the better part of the decade.
"The delays are really untenable," says Cuming & Gillespie's James Cuming, a personal injury lawyer from Calgary, who says the average three-week trial includes a 24-to-36-month wait. "It's a difficult situation."
Troy Lehman practises in Barrie, Ont. He says the inability to get cases before a judge within a reasonable time frame is an access-to-justice issue that he's seen grow in severity over his 18 years at the bar.
"It used to be very easy for us, in Barrie. We could get a case on a list very easily, but it's become much, much more challenging," says Lehman, a partner at Oatley Vigmond Personal Injury Lawyers LLP.
On the insurance-defence side, Cecilia Hoover, a partner at Dolden Wallace Folick LLP in Calgary, says cases typically take three to five years to get to trial in Alberta.
"The reality is if you get to trial in three years from the commencement of the claim, you're doing really quite well, to be honest."
Part of the reason for delay is that the nature of personal injury litigation has changed, says Paul Tushinski, a partner at Dutton Brock LLP. Practising since 1985, Tushinski was managing partner for 16 years before 2018. In his 34 years at the bar, he's seen cases grow significantly in length due to the reports — economic loss reports, future-care reports and vocational reports, for example — becoming more numerous and extensive.
"Reports became ping-pong," says the civil litigator from Toronto. "This report. That report. This report. That report. And then before you know it, the five-day case became five weeks."
The defence side doesn't "necessarily need to match report for report," he says. "But if you're getting bombarded with reports from the plaintiff's side, well, you better be ready."
In both Alberta and Ontario, lawyers say the rules require many time-consuming steps before parties can even schedule a trial date. In Alberta, Hoover says, expert reports need to be done, parties need to have certification that they've tried alternative dispute resolution and parties need to also certify that they've completed all their questioning, she says.
"You've got about two years — on a large case — of taking all those preliminary steps and getting everything in order. And then [there's] another two-year wait for the date itself," she says.
"Judges want to know you've done all your work and you're very serious and you've been forced to think through all the issues before using judicial resources, because those are really short in Alberta," Hoover says.
Ian Furlong, a partner at Thomson Rogers in Toronto, says the recent imposition of mandatory mediation is a major contributor to delays in Ontario. Previously, to set an action down for trial, he would need to set a mediation date. Now, the mediation must be completed before he can set the date, he says, and it takes a year to get an open spot with a good mediator.
"That delays the whole process by a number of years. . . . I'm finding that very, very frustrating. It's just adding another year to the process," says Furlong, whose practice primarily involves personal injury and insurance matters related to motor vehicle accidents.
Adding to the ordeal, Furlong says, he will call the defence side "early on" and will be told they can't do mediation until they've had examinations for discovery and other processes such as medical examinations.
Judicial resources and access to justice were highlighted in the aftermath of R. v. Jordan in 2016. The Supreme Court of Canada decision set criminal trial deadlines at 18 months for the Provincial Court and 30 months for the Superior Court. In June, Global News reported that almost 800 criminal cases had been stayed because of delay since Jordan.
Lawyers say the Jordan deadlines are adding to personal injury trial delays because criminal cases take precedent. Furlong says family cases are also a factor. In disputes involving children, judges want to reach a conclusion as quickly as possible, to lessen the stress and discomfort for the kids.
"Personal injury actions can't proceed because the judges — rightly so — need to deal with any pressing criminal matters and any pressing family law matters," says Furlong.
"I don't think there's any easy or simple fix," he says.
With six to seven years typically between the date of the accident and the resolution of the claim, Furlong says, his clients often suspect their lawyers are keeping them waiting on purpose.
"That might seem reasonable to a lawyer that's practised in the area for 10, 20, 30 years. But it's a long time for my clients that don't understand the process," he says. "And a lot of times they're concerned that the lawyers are dragging their heels."
In Ontario, Furlong says, there is "broad acknowledgment" that delays are an issue. The Ontario government consulted the profession in July about modifying the rules for simplified procedure —doubling the limit to $200,000 and eliminating juries — which Furlong says will help.
"There are ways that we can tweak things to make them better. But to substantially shorten the length of time people wait to get to resolution or to get to trial, it is going to take some big ideas," he says.
Amelia Staunton, a partner at Dolden Wallace Folick LLP, says B.C. does not have the trial-delay problem felt in other provinces. Staunton's practice primarily focuses on complex personal injury actions for defendants. In B.C., there are no restrictions on trial scheduling, she says.
"You can get a trial date right away if you want to," she says.
"I really haven't had any issues with trial delays. I think we have overall a very reasonable system. Two years is a pretty reasonable time frame for trials, and we seem to get those dates relatively easily," she says. "I think Alberta is certainly an environment where you have much more significant delays and insurers are far, far more frustrated about Alberta than they are B.C."
There is a misconception that insurance companies do not mind long trial delays, that they have deep pockets and cross their fingers the plaintiff ends up dying before they see a judge, says Tushinski.
"From the insurance perspective, a closed file is a good file," he says. "There's no great interest in keeping files open. But if they keep them open, costs escalate, lawyers' fees continue to carry on."
The longer the wait, the more likely the witnesses' memories fade or they move and can't be found, he says.
Hoover says it can be the plaintiff side, rather that hers, that has an interest in extending the pretrial time period.
"Because they've got their experts assessing damages, assessing ongoing prognosis, they're trying to build their case. To say that the defence insurance defence, lawyers or our clients wouldn't care is the exact opposite," Hoover says.
"Time is not on the side of justice," Tushinski says.
Personal injury trial wait times
Alberta - 5 years, average says Cecilia Hoover, a partner at Dolden Wallace Folick LLP.
B.C. - 2 years, says Amelia Staunton, a partner at Dolden Wallace Folick LLP.
Ontario - Toronto: 6-7 years, Smaller centres: 4-5 years, says Ian Furlong, a partner at Thomson Rogers.