As the B.C. government continues its crackdown on money laundering, the Law Society of B.C. is proposing a rule change relating to trust funds plus issued guidelines for private loans agreements in a bid to protect lawyers from becoming collateral damage.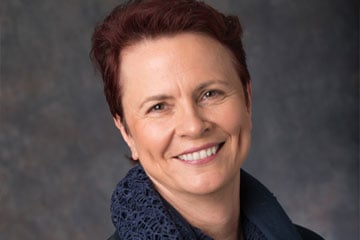 As the B.C. government continues its crackdown on money laundering, the Law Society of B.C. is proposing a rule change relating to trust funds plus issued guidelines for private loans agreements in a bid to protect lawyers from becoming collateral damage.
B.C. would be among the first law societies in Canada to adopt the trust fund rule changes, which tighten up the restrictions on what funds can be placed or withdrawn from trust accounts. The LSBC benchers met May 3 to consider the rule change, but they decided to defer approval until July when a further meeting could be held with the Federation of Canadian Law Societies.
"B.C. would have been the first jurisdiction to adopt the rule changes, and so there is time and a desire to ensure that the drafting achieves the intended aims," said Jason Kuzminski, LSBC director of communications and engagement, in an email.
The proposal, which Kuzminski says could be tweaked, states that trust accounts must only be used in connection with legal services and funds that are not directly related to legal services cannot be deposited. Kuzminski says the definition of legal services stems from the "practice of law" in s. 1 of the Legal Profession Act. In the case of Law Society of BC v Skogstad, 2008 LSBC 19, the hearing panel referred to "legal services" as legitimate commercial purposes for which a trust account is established, the completion of a transaction where the lawyer plays the role of legal advisor and facilitator.
"What the rule change aims to clarify is that a trust account may not be used as a practical or convenient conduit for parking funds until a later decision on what to do with them," Kuzminski says.
Amendments are also being made to the no-cash rule including revising the limit to $7,500 from the "less than $7,500" wording now in place as a means to bring it in line with the rest of Canada.
Kuzminski says sophisticated criminal organizations are relentless in looking for ways to exploit legal and other tools for their illegitimate purposes. "The guidelines issued on private lending are part of a proactive effort to keep the profession informed about risks related to fraud and money laundering, in order to better serve and protect the public."
The discipline advisory issued states that while most private loan arrangements were legitimate, "there is an increased risk of illegal activity with them" and "private lending transactions are one means by which proceeds of crime can be laundered."
The Law Society Rules (including Part 3, Division 11 – Client Identification and Verification) and the Code of Professional Conduct for British Columbia (including rule 3.2-7 and commentary) establish lawyers' obligations when dealing with private loans. Failure to be attuned to suspicious transactions can result in a professional misconduct hearing. In addition to the know-your-client rule, the LSBC has posted a checklist of signs that may indicate a money-laundering transaction is behind the private loan. They are:
there is no clear or plausible reason why the borrower is not borrowing from a commercial lender.
the amount or fact of the loan seems inconsistent with the client's circumstances.
third parties are involved without apparent good reason.
the funds advanced are in cash and the parties are unwilling or unable to provide basic details or documentation concerning the loan, including its source.
the funds come from, go to or are to be repaid offshore or to a jurisdiction that is known to be secretive or restrictive.
there is no security for a large loan or the security is a subsequent mortgage or charge on a fully or near-fully encumbered property.
the actual or agreed-to repayment period is unusually short.
the interest rate exceeds the criminal rate or is above market.
the lawyer is retained after the funds have been advanced.
the lawyer is not experienced in the relevant area of law or the client has been refused counsel or changed counsel recently or several times without apparent good reason.
any party to the transaction has an alleged or known history of drug trafficking, money laundering, civil forfeiture, loan-sharking, fraud, high-stakes gambling or similar activity.
the client is unusually familiar with or resistant to client identification and verification requirements.
B.C. launched a crackdown on money laundering beginning in 2017 when it released a report by the previous Liberals that pointed to casino money laundering. Attorney General David Eby appointed Peter German to carry out a report on casinos, made public in 2018. Two further reports followed in September 2018. German was commissioned to do a casino followup, with the report tendered March 31. Meanwhile, Finance Minister Carole James commissioned a review of real estate, the luxury car industry and horse racing. The Expert Panel On Money Laundering tendered its report to James on March 31 also. Both reports are undergoing reviews.
The Expert Panel on Money Laundering consists of panel chairwoman Maureen Maloney (the first woman dean of law in B.C.), real estate expert Tsur Somerville, associate professor at the Sauder School of Business at UBC, and Brigitte Unger, a professor at the University of Utrecht in the Netherlands and an internationally renowned expert on money laundering who consults with the United Nations.
However, B.C. has made strides in the real estate sector. It has introduced the Land Owner Transparency Act, which, when passed, will establish a public, searchable registry of beneficial owners of property in B.C., meaning true ownership will no longer be hidden. The act will require corporations, trusts and partnerships that currently own or buy land to disclose their beneficial owners in the registry. Corporations, trusts and partnerships that fail to disclose could face fines of up to $100,000 or 15 per cent of the assessed property value, whichever is greater. The B.C. government also introduced amendments to the Business Corporations Act that will require private companies to hold accurate and up-to-date information about the true owners of their shares and eliminate unregistered shares owned by the certificate holder.
LSBC president Nancy Merrill was quoted in a government press release as saying: "This groundbreaking move by the B.C. government will increase the transparency of land ownership in B.C. and make it more difficult to use such arrangements for tax evasion, fraud and money laundering."