Suess and her colleagues help keep occupancy rates at 98 per cent across the portfolio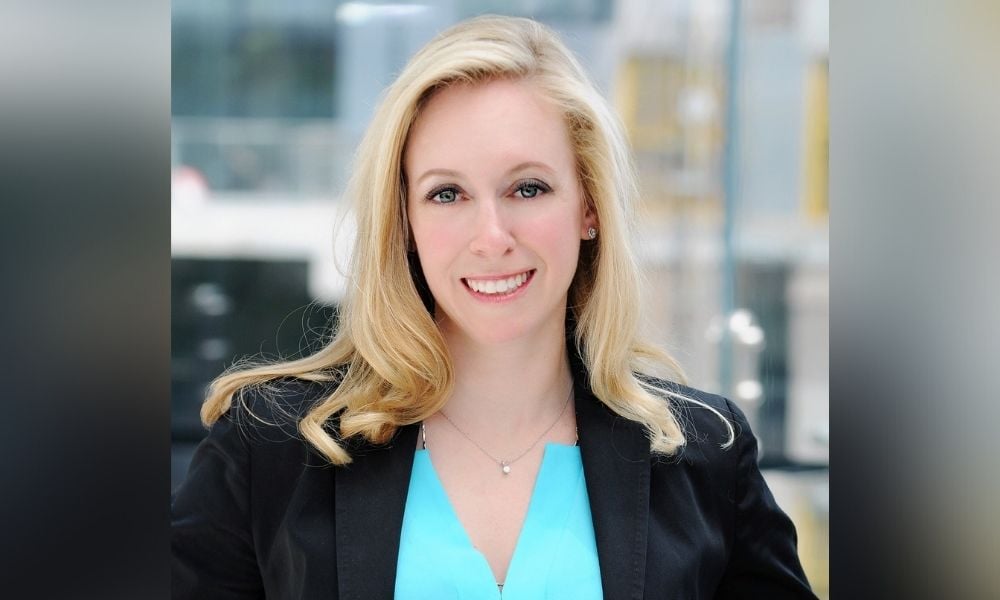 With over 6,000 tenancies to manage across 200 properties, the legal team at RioCan Real Estate Investment Trust has been bustling during the pandemic. The team managed negotiations with every tenant during the first 12 months of the crisis and helped them understand what government assistance was available. RioCan also developed a form for tenants to complete to apply for government assistance, and the legal team helped guide this process, which helped keep occupancy rates at 98 per cent across the portfolio.
"The key legal issue we faced was how to ensure that the vast majority of our tenants — with whom we have long-term relationships — can remain operational in the face of unbelievable uncertainty, cyclical closures and openings, and often an inability to meet their basic rental obligations," says Jennifer Suess, senior vice president, general counsel and corporate secretary at RioCan.
The company owns, manages and develops retail-focused mixed-use properties across Canada.
"We haven't had a huge number of bankruptcies, and we haven't had a lot of people leave, although I know it's been incredibly difficult for them to remain operational, so I'm very proud of the role that RioCan has taken to ensure that Canada's retailers continue to be successful," she says.
A culture of adaptation has allowed the legal team to stay on top of many challenges throughout the pandemic. Suess' team initially focused on collaborating with tenants to ensure they could remain operational and understood their obligations under various lease agreements to make rental payments. They accommodated abatements or deferrals where possible to allow tenants to stay solvent.
Suess and her team also took responsibility for ensuring that essential retail tenants working on the front line could continue to open and work safely and comply with all applicable health policies and regulations.
In addition to the challenges of the pandemic, RioCan went through CEO and CFO changes in 2021, so Suess was involved in ensuring this process went smoothly for the organization. The senior management transition was seamless due to collaboration and oversight, with input from the legal department and the board.
Suess joined RioCan in 2017 and is the company's first-ever general counsel. She previously served as a corporate and securities lawyer at Blake, Cassels & Graydon LLP and Goodmans LLP, where she focused on the healthcare sector, and later applied her skills to in-house roles at organizations such as the Janssen Pharmaceutical Companies of Johnson & Johnson and Alcon Laboratories Inc. Despite having no prior experience in the real estate industry, Suess was quick to jump to the challenge of applying for the role of general counsel at RioCan.
"For some reason, it never occurred to me that you would need real estate experience to lead one of Canada's largest real estate companies, so luckily, I think that confidence helped me to get to the place where I met the founding CEO who was making the decision at the time," she says. Clearly, the gamble paid off as Suess has won many awards since joining RioCan. These include the 2019 Canadian Lawyer Innovatio award for Law Department Management, and being named a Female Trailblazer Excellence Awardee at the 2021 Canadian Law Awards.
Suess' remit includes overseeing a sizeable legal department and administration and insurance teams, and she is also corporate secretary for all of RioCan's board-based initiatives.
Since joining the organization, Suess has created a fully integrated full-service legal department, meaning that every business unit has a dedicated legal support person. From the inception of an idea to its execution, the business unit partners with a legal team member.
"It's been a really lovely transition to see in the last five years. It's no longer a question. It's a given that legal will be at the table to help develop and execute the strategy at every step," says Suess.
Among her recent projects, Suess is proud of an investor outreach program that solicits feedback from the investment community to help improve the program. The Board of Trustees announced several critical changes to the executive compensation program in October 2021 to respond to investor concerns, which required considerable input from the legal team.
When selecting external counsel partners, Suess evaluates the interested parties, looking for creative, innovative, entrepreneurial, hard-working and responsive people who are also reflective of the diversity of RioCan.
"As far as we're concerned, external counsel are ambassadors of our brand, and they need to reflect our values, so I make a point of thinking about the background of each of the people that's at the table with us, and no longer taking for granted that the person at the table is necessarily the only qualified person," she says. "I think it's incumbent on in-house counsel to make sure that they are actually seeking diverse opinions from their external counsel."
A key goal for Suess in 2022 is to keep her team motivated and engaged while remaining agile and prepared for uncertainties. After two years of working harder than ever before, the team will stay connected remotely until returning to an office environment is safe.
"Sometimes being bold means saying that you don't know what's going to happen. For a long time, we tried to make predictions about dates and return to office, but the truth is nobody knows," says Suess. "As we move into 2022, my hope is that people in my team understand that we will always be transparent and communicative, but the key is to be adaptable."
FACT FILE:
Name: Jennifer Suess
Company: RioCan Real Estate Investment Trust
Title: Senior vice president, general counsel, corporate secretary
Years in industry: 20
Career highlight: "The last 12 months have been a highlight because, as challenging as it's been, it's called upon skills that I never knew I had and I never knew would be appreciated. .... I've been very proud of so many moments in the last year where we've been able to draw the best out of each other and come to a very difficult but correct decision. We moved forward on the social agenda and the business strategy agenda to do things that had never been done at our organization, in terms of creative approaches with tenants or internal policies."
Attended University of Windsor, 1999 – 2002
Member of Sick Kids Foundation Cabinet
2021 Canadian Law Awards Excellence Awardee, Female Trailblazer
Winner – 2019 Canadian Lawyer Innovatio award for Law Department Management
Winner – 2020 and 2019 GC Powerlist Canada, Legal 500