Whether to choose holographic, online service or lawyer will depend in part on complexity of the will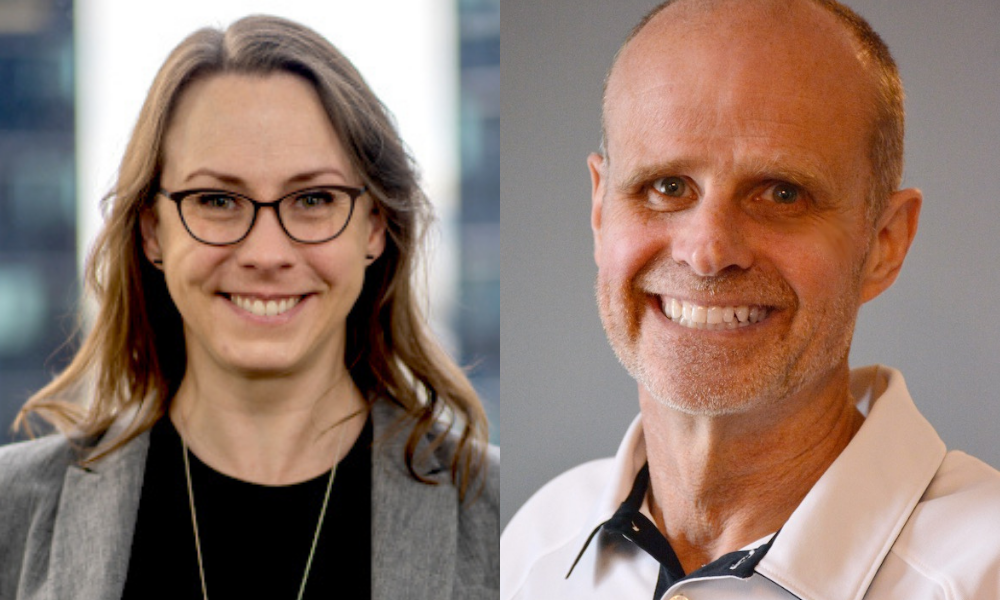 This article is part of a series addressing popular topics and questions that clients and the public may have about the legal profession.
One thing the COVID-19 pandemic has increased -- with more people working from home -- is the use of online or even paper legal will forms that can be used to create one's own wills, and even holographic , or handwritten, wills. While these are certainly less expensive than seeing a lawyer, they're not for everyone – for example, for those with more complicated legal needs.
With that in mind, here's a look at the different kinds of wills that Canadians can prepare themselves, when they may need a lawyer, and what is legal in which jurisdiction.
Holographic wills
A holographic will is legal in all three Canadian territories, and in all provinces except for British Columbia and Prince Edward Island.
To be valid, such a will must be written entirely in one's own hand and signed; it does not require witnesses.
Holographic wills costs nothing but the time to write them and the paper to write them on, but there can be pitfalls to making them, says Bryn Bezaire, a wills and estates lawyer at Prowse Chowne LLP in Edmonton. For the inexperienced or poorly informed will-maker, a holographic will can end up being expensive to probate because the will-maker hasn't provided enough guidance in their will, or "what they've said isn't what they meant," Bezaire says.
She cites one holographic will she agreed to probate, which was "four pages long, and almost illegible." As well, the will-maker had given away every item she owned to various parties, who weren't always easy to find.
"We spent a lot of money trying to decipher the will, and figure out who to give the Crockpot to," she says, spending thousands of dollars in doing so. The will-maker "wanted to benefit everyone, [but] there was less to give because she went overboard in dispersing her assets. Every item in her house she gave to a specific person, or instead of giving it she gave her executor power of appointment, and probate was very complicated; I don't think that was her goal."
Holographic will-makers going "overboard" or overlooking something key is a reason to hire a lawyer in the first place, Bezaire says, and doesn't necessarily cost more – or can cost less -- in the end.
Online and paper will "kits"
Using a lawyer, you get both a will and legal advice. Using a paper will kit, or even an online interactive service, and you just get the will.
"With online will kits, they could have been prepared for any jurisdiction and it might not be clear which one they are actually intended for," says Bezaire. Even where "there are kits specific to Alberta, … there is still the user error component no matter what kit you use."
Today, online legal will services offer additional options, for example, for a lawyer to review your will after you've written it. These services – which followed on the heels of the paper will kit – have increased in the last decade or so, says Tim Hewson, president and owner/founder of one such online Canadian service, LegalWills, founded in 2003.
The online interactive service is "different from a blank-form paper kit," says Hewson. LegalWills is one of a few companies to offer online will-making services across Canada, including in the province of Quebec, and is the first (and to date only) such service to offer the forms in French as well as English.
All forms are jurisdiction-specific, for all 10 provinces and three territories, Hewson says, for wills and powers of attorney. A regular will form costs $39.95, while for a couple preparing a will the cost is $59.95; a complete estate plan is $99.95, and for a couple it is $149; and a "LifeLocker" digital vault service, which allows updates to be made to wills and other forms, is $29.95.
Online will-making have also seen a lot of innovation, says Hewson, and "online will services have responded very quickly" to electronic innovations such as e-signing of wills, which are now legal in two provinces: Quebec and, as of Dec. 1, in British Columbia. (Other jurisdictions still require a signature in ink on a will.)
Being able to update one's will and other forms to a digital vault saves time and money, but "it's not just price and convenience, it's also the kind of services we're creating around will-writing that make us appealing," he says, adding that online interactive will services are "a growing trend, and it has been over the last 20 years," accelerating over last couple of years during the COVID-19 pandemic.
Are these types of will more likely to be challenged in court?
"Absolutely not," says Hewson. "There's nothing about writing a will using our service that would make it more likely to be challenged," though he adds that holographic wills may be more likely to be challenged; Aretha Franklin, for example, died with an left three holographic wills in her suburban Detroit home to divide up her estimated $80-million estate; "that's still before the courts," he adds.
"But if you submit our will for probate, it works for all intents and purposes as a will written by lawyers. "We have never once had an issue with one of our wills," of which "hundreds of thousands" have been sold since 2003.
In Canada, there are "about four other significant providers" of online legal will services, he says. These include Willful Wills and Epilogue Wills. Self-Counsel Press also offers a Complete Canadian Wills Kit in a paper format.
He adds that his company doesn't offer legal advice on specific client situations or estate-planning advice, or set up trusts for children with special needs.
Hiring a lawyer to make formal will
What lawyer offer is their guidance and expertise, says Bezaire, which self-prepared wills can't replicate. "There are paralegals and funeral homes that offer will preparation," she says, but "That often doesn't go well either. I've not seen a will from either source that was appropriately prepared."
As well, she says, "People may think they have a simple will, but how do they know? They forget they're divorced, have kids from two marriages, a surviving spouse, and especially if the second group of kids are still minors. There are many intricacies that they may not understand or be aware of."
For this reason, she says, "it is beneficial to get proper legal advice from an estates lawyer who is comfortable with any type of drafting and who also works on probate."