Alberta plans to have 20 Crown articling students by 2021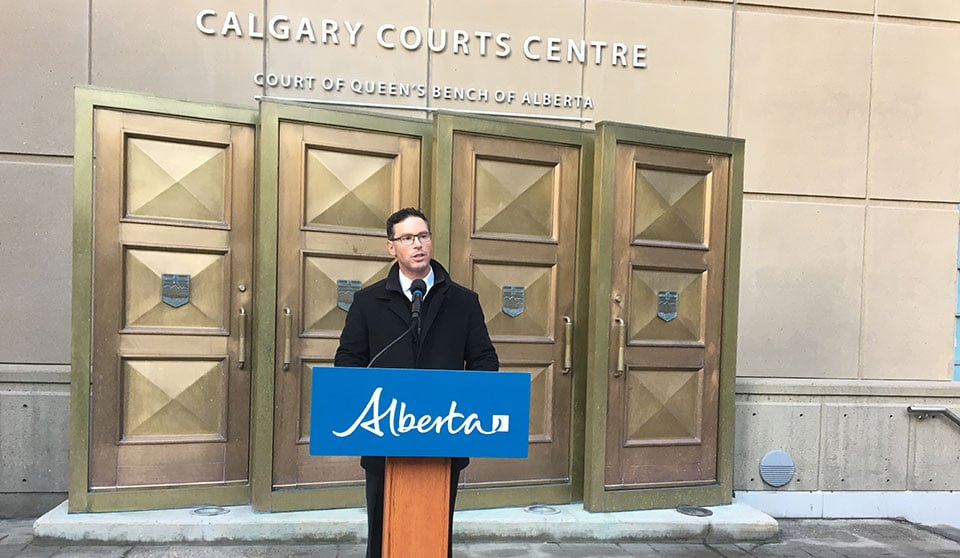 The Government of Alberta has announced that it would immediately hire eight more Crown articling students, doubling the current total to 16.
According to a media release dated Nov. 25, the change will ensure that the government is the largest employer of articling students in the province. The number is set to increase even more by 2021, by which year the government plans to hire at least 20 students in all.
The measure is in addition to hiring an additional 50 new Crown prosecutors, said Minister of Justice and Solicitor General Doug Schweitzer.
The government hopes that these increases will contribute to a faster and more efficient system overall. During an event outside the Calgary Courts Centre, Schweitzer said, "Albertans deserve a better justice system, one that protects them, their loved ones and their property."
By delegating some of the tasks of Crown prosecutors to articling students, the latter can gain valuable practical experience. At the same time, Crown prosecutors will have more leeway to prioritize more important duties.
Schweitzer further said that the change had the added benefit of potentially preventing Albertan law students from leaving for other provinces. "We want to ensure that Alberta's legal talent stays in Alberta and skilled Albertans have the opportunities to live, work and raise families here," he said.
In implementing the change, access to justice in rural areas and smaller judicial districts will be prioritized. The government will extend positions to students based in rural Alberta who wish to continue living there, as well as offer benefits to students who choose to work in rural areas, such as relocation expenses and financial incentives under the Premium Pay Directive.
Articling students placed in rural Alberta will likewise receive a commitment that, upon completion of their articles, they "can remain as Crown prosecutors in the communities in which they articled."