Find out about law schools in Ottawa, Canada, the programs they offer, and how to be admitted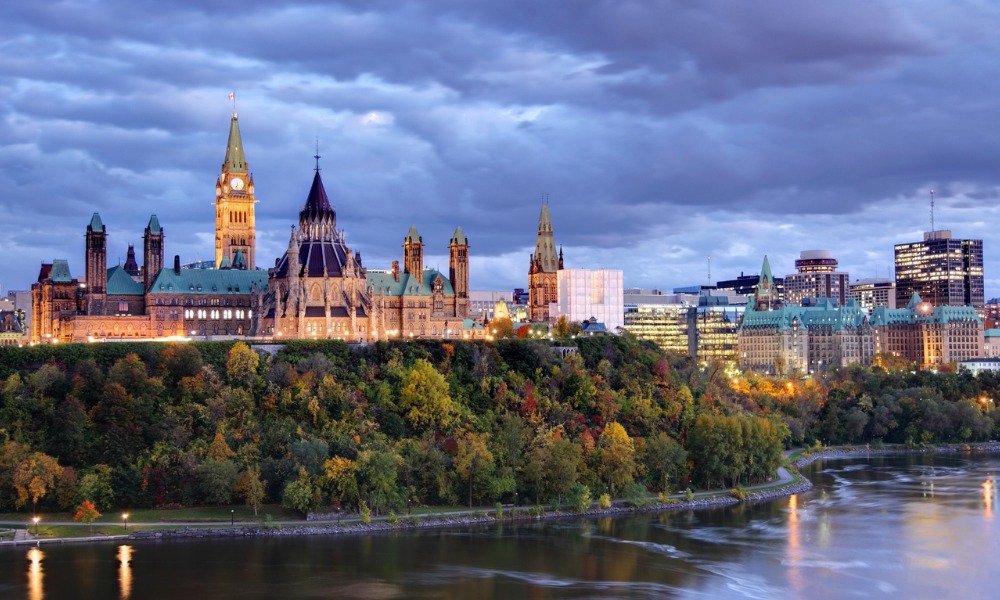 Seated in the capital of the country, law schools in Ottawa, Canada offer various opportunities for those who are interested in the legal field. Whether you want to pursue becoming a lawyer, or just want to explore Canada's law practice, here's a summary of the opportunities that law schools in Ottawa present.
At present, there are only two law schools in Ottawa: the University of Ottawa and Carleton University.
These universities offer different degree programs. The University of Ottawa offers the 3-year Juris Doctor (JD) program, which is the main degree for those who want to become a lawyer.
On the other hand, Carleton University offers the Bachelor of Arts in Law, which is an undergraduate degree that can be taken before a student can proceed to the JD program.
Those who already have an undergraduate degree must study the JD program. Those who have not must first take a prior undergraduate degree, which can be the Bachelor of Arts in Law.
University of Ottawa – Faculty of Law
The Faculty of Law of the University of Ottawa (uOttawa) offers two Sections for its JD program based on the two system of laws in Canada:
Common Law Section
Civil Law Section
Common Law Section
Unique to uOttawa is that its Common Law JD Program is offered in both English and French. The curriculum and academic requirements of these two programs are the same.
Notably, there are smaller slots for the French Common Law Program compared to the English one.
Civil Law Section
The Civil Law Section of uOttawa offers the Licence en droit (LL.L) which allows graduates to become members of the Québec bar, as sanctioned by the Bar and the Chamber of Notaries of Québec.
Students of the Common Law Section may also take up courses offered in the Civil Law Section.
JD – National Program (JD/LL.L)
Holders of a JD degree, or those who are in the process of obtaining one, may enroll in the National Civil Law Program (JD/LL.L).
It's a unique program only offered by uOttawa, where common law graduates or students will have the opportunity to obtain civil law training in just 1 year.
The JD/LLL is offered primarily in French through in-person classes; students who wish to take English classes may do so through its online program.
Watch this video for a virtual visit uOttawa:
For more information about other law schools in Canada, check out our comprehensive list of Canadian Law Schools 2023/2024.
Carleton University
To prepare applicants for law school in Ottawa, a student may apply with Carleton University's Bachelor of Arts in Law. While a specific degree is not required to be accepted to any JD program in the country, graduates of this undergraduate degree have an advantage over the others.
Graduates of Carleton's BA in Law need not specifically study the JD program, since it also provides other opportunities after graduation.
Aside from the legal field, holders of this degree may go into government, banking and finance, and even business management.
There are also other types of undergraduate law programs to choose from:
Bachelor of Arts (Honours)
Combined Bachelor of Arts (Honours)
Bachelor of Global and International Studies (BGInS)
In addition, Carleton offers graduate programs on legal studies, such as:
MA Program in Legal Studies
PhD Program in Legal Studies
Tuition fees of law schools in Ottawa are cheaper than those in other provinces. The University of Ottawa even made our list of law schools with the cheapest tuition costs. For instance, uOttawa's annual tuition for the first year is:
Civil Law (LLL): C$9,846.00
Common Law (JD): C$17,568.00
These tuition costs include ancillary fees, but do not include the costs of living in Ottawa (e.g., housing, transportation, food, etc.). These amounts may also change, especially as tuition costs of law schools are regularly reviewed and may increase every year.
Scholarships and financial aids
Applicants under the Common Law Section who have financial difficulties may use the law school's admissions scholarships.
They may be offered a scholarship through the automatic admission scholarships which don't require applications or choose to manually apply for those which require an application.
First year and continuing students of both the Common Law Section and Civil Law Section may also apply for scholarships, financial aid, and bursaries.
As these are administered by different bodies, each of these may have a different basis, such as the student's financial needs, academic performance, community involvement, or any other criteria.
As with any other law school in Canada, uOttawa requires the following:
Official transcripts: submission of official transcripts of all post-secondary studies (e.g., undergraduate, graduate, college transcripts, CGEP transcripts);
Law School Admission Test (LSAT): writing the LSAT, which is required with no exceptions for the English Common Law program;
Reference letters: at least two reference letters, where one can be an academic and the other a non-academic;
Personal statement: where applicants are reviewed on their critical thinking, communication skills, among others; and
Cumulative Grade Point Average (CGPA): where most successful applicants have a CGPA of A- or above, based on their undergraduate grades.
Most law schools in Canada may not set a strict LSAT score for admission but will release the median or minimum LSAT scores of its successful applicants.
For uOttawa's Faculty of Law, it does not set a minimum LSAT score requirement, but most of its successful applicants have a score of 158 or higher.
There's no maximum number of times that applicants can take the LSAT. In case an applicant has taken numerous LSATs in the past, uOttawa will consider only the highest score.
Here's an overall look at law school admission requirements across Canada.
Applicant Categories
The above-stated requirements are applicable for the Faculty of Law's General Applicants. However, for those who do not meet some or any of these requirements, they may choose from the applicant categories that are appropriate for them.
In uOttawa, applicant categories other than the General Applicants category include:
General Applicant – Special Circumstances: for applicants who experienced a negative event that had an adverse impact on their studies, making them ineligible under the General Applicants category;
Access Applicants: for applicants from historically excluded or historically disadvantaged communities based on race, sex, gender, including those who experience financial hardship;
Mature Applicants: for applicants who have five or more years of work experience or other non-academic experience; and
Indigenous Applicants: for applicants who are First Nations, Inuit, or Métis.
Find out more about the law schools in Ottawa and elsewhere in Canada by heading to our page on Legal Education.