Burnyeat served as B.C. Supreme Court justice for over 20 years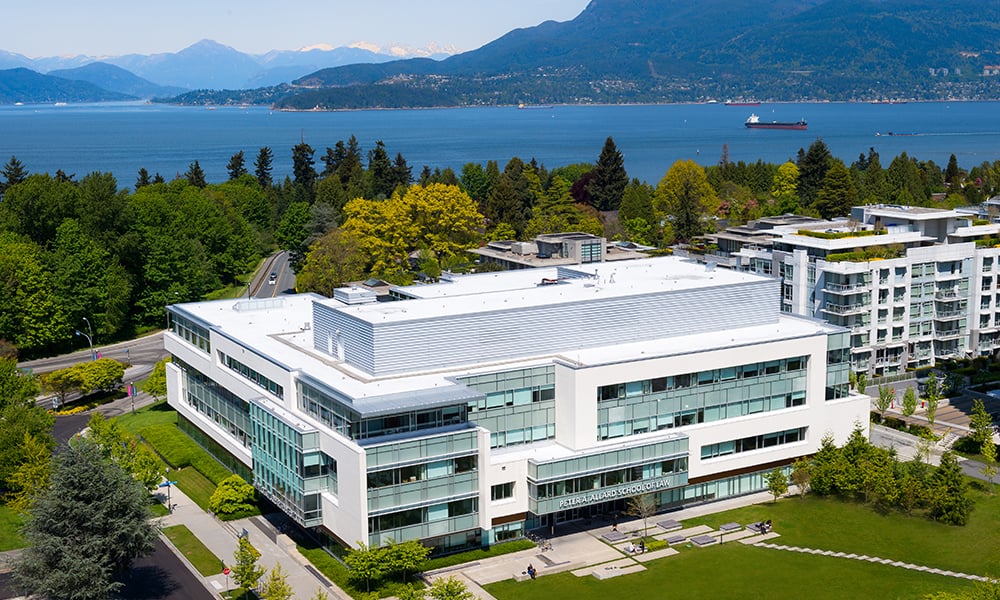 Grant Burnyeat, former justice of the Supreme Court of B.C., has donated $129,000 to fully fund the tuition costs of 10 JD students at the University of British Columbia's Peter A. Allard School of Law.
While Burnyeat typically covers the full tuition costs of one law student per year, he decided to support a greater number of students at this time, given the potential impacts of the COVID-19 crisis on students' opportunities for summer employment and their access to family support.
"My hope is that these 10 awards will allow law students to take advantage of their time at law school and focus on their legal education without the burden of financial obligations placed upon them by this pandemic," Burnyeat said.
The gift will benefit 10 students who show academic merit and leadership skills and who face financial obstacles to starting or completing their legal education.
Burnyeat obtained his LLB degree from UBC in 1973. He practised insolvency law at Davis & Company in Vancouver, an area of law he chose because it offered frequent opportunities to present his ideas before a judge. He then joined the B.C. Supreme Court in 1996, where he sat as a justice for more than two decades. He received the Queen's Golden Jubilee Medal in 2002 and the Queen's Diamond Jubilee Medal in 2012.
Burnyeat is a long-time supporter and volunteer for various initiatives at UBC. He has served as president of the UBC Alumni Association, as founding director of the Allard Law Alumni Association, as chairperson of the law school's Dean's Reunion Advisory Committee and as a member of the UBC Senate for six years. For his efforts at UBC, he has been honoured as one of the university's 75 outstanding alumni of its first 75 years and has received the UBC Alumni Achievement Award for Volunteer Leadership.
Burnyeat said that he hoped that the donation would inspire others to step up and support students or increase their gifts during these trying times. For his part, he gives back to the school and to its students to "pay back the considerable knowledge and experience that I gained when I was in law school and since."