Law school says appointments are in line with commitment to diversity, inclusion, justice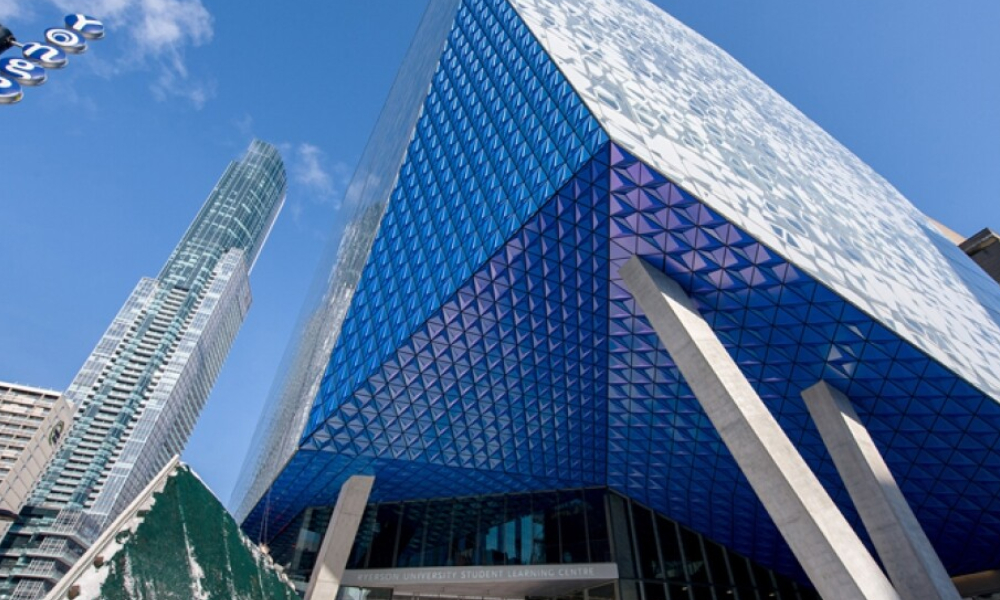 Ryerson University's law school has announced the appointments of new faculty and staff members, beginning this July: Dr. Chile Eboe-Osuji, Graham Hudson, Uchechukwu Ngwaba, Jennifer Orange, Joshua Sealy-Harrington, Luke Taylor and Frankie Young.
In a news release dated Apr. 28, the law school, launched in September 2020 and renamed the Lincoln Alexander School of Law as of May 6, said that the new appointments align with its commitment to diversity, inclusion and justice.
Eboe-Osuji, born in Nigeria, has joined the law school as a distinguished international jurist and special advisor to the president's office. Eboe-Osuji has served as president of the International Criminal Court in The Hague and as a senior judge in the International Criminal Court's appeals division. At Ryerson Law, he will impart his knowledge about international systems and institutions, the international human rights regime, the international humanitarian law regime, the role of international courts and tribunals and the rule of law.
Hudson, the law school's JD program director, will also act as a full-time associate professor. Hudson's research areas include jurisdiction, the local governance of migration, urban securitization, constitutional law and legal pluralism. His other research topics are Canada's sanctuary city or access without fear movement and the use of secret evidence in Canadian courts, including in proceedings involving security certificates and terrorism trials.
Ngwaba, a new assistant professor, has worked as a commercial litigator in notable cases before the Superior Courts of Nigeria, as a research fellow at the Nigerian Institute of Advanced Legal Studies and as a sessional lecturer at three Australian universities. His research has covered multi-disciplinary, comparative and socio-legal methods in addressing complex health governance frameworks in the Global North and South.
Orange, a new assistant professor, has been a postdoctoral fellow at the University of Toronto's Bill Graham Institute for Contemporary International History, a member of Ontario's Human Rights Tribunal and a litigator at Torys LLP. Orange has researched how cultural institutions have supported the dissemination and evolution of human rights norms. The Canadian Human Rights Tribunal recently appointed her to a five-year term as a part-time member. This role involves dealing with discrimination cases and seeking to respect Canadians' rights to equality, equal opportunity and fair treatment.
Sealy-Harrington, a new assistant professor, focuses on criminal and constitutional law and promotes marginalized communities' interests. He has appeared as lead counsel before the Supreme Court of Canada. He has researched construct notions of racial identity and how the law has mediated racial hierarchy, and how criminal and constitutional law has subordinated Black and Indigenous individuals.
Taylor, a new assistant professor, has served as a commercial litigator in Australia, as a legal research officer at the High Court of Australia and as an educator teaching legal method and reasoning, gender issues in the law and legal history at the University of Toronto, at McGill University and the University of New South Wales. His research work centres on the contemporary and historical dimensions of Canadian, English and Australian family law, employment law and criminal law and the intersections of these legal areas with questions of gender and sexuality.
Young, who has been appointed assistant professor and director of the Indigenous Economic Development Clinic, has been regional vice president for RBC Indigenous Trust Services in Western Canada. Young has focused her practice on Indigenous trusts, business law, secured transactions, banking and finance law and litigation funding. Her research projects explore legal reform for Indigenous economic development, Mi'kmaq philanthropy, Indigenous economic well-being, Indigenous self-governance and Indigenous identity.