Among the changes, the Indigenous Law Centre Summer Program has been cancelled for the fall semester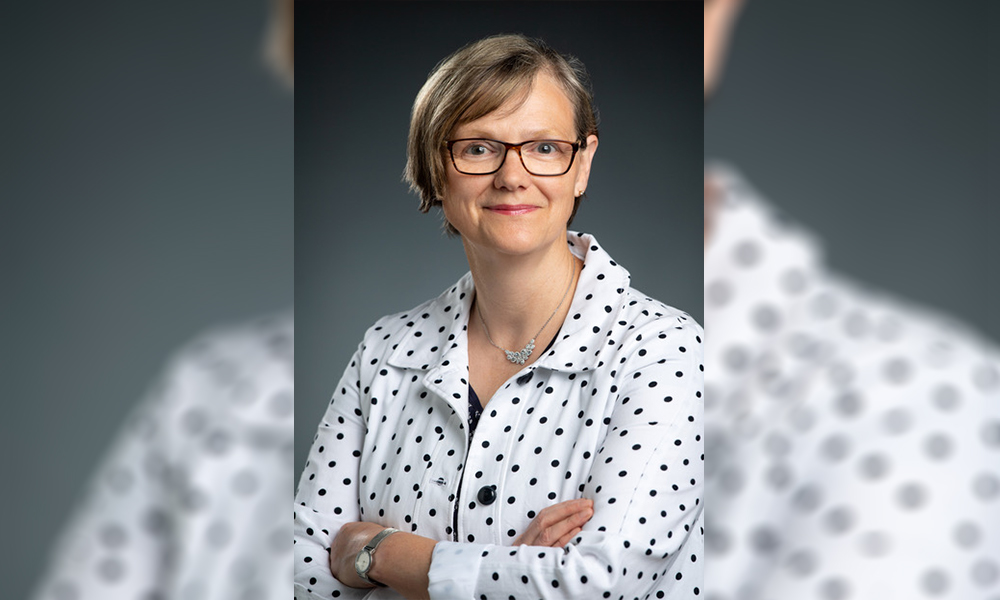 At Canadian Law Schools, as the world adapts to limit the spread of COVID-19, classes have transitioned to an online format, students in residence are being asked to return home and being offered money to help them do so, events have been cancelled, class plans for the remainder of the year are being altered and exams are being switched from in-person to take-home.
"We are entering uncharted territory," said Dean of Law at Queen's University Mark Walters, in an email to students.
At Lakehead University's Bora Laskin Faculty of Law, classes went online Wednesday March 18, after being cancelled Monday and Tuesday, says Lakehead Dean of Law Dr. Jula Hughes.
"We're all much more tech savvy than we were a week ago," she says.
Aside from the changes being imposed on students and faculty, another significant challenge for Lakehead is ensuring the clients at the student legal-aid clinic are served during this period, says Hughes. Many clients do not have access to the internet and the courts have changed their procedures, so student legal aid is focused on making sure everyone is aware of what is happening, she says.
Looking ahead, Hughes says the "biggest impact for the coming year" is the cancellation of the Indigenous Law Centre's Summer Program. The eight-week course offered to Indigenous law students and is recognized by most law schools as a first-year property law credit. The course is done in partnership with law schools across the country and is a condition of admission for some students.
"What we've done is we have removed the condition of successful completion of that program from all offers to Indigenous students and we're actively working to develop both online and – for the fall term – in person supports for those students to make sure that they're well supported as they begin law school without the benefit of that program," says Hughes.
Exams will go ahead as scheduled but will be changed to take-home exams. The school is providing "special bursaries" for students to help them go home early, says Hughes. Health authorities are advising the cessation of any public events and that means those put on jointly with the bar and CPD-related events are cancelled, she says.
Over on the west coast, in early March, the University of Victoria's "emergency response protocol" was activated and the school launched an "emergency operations centre," says Julie Sloan, communications officer at the University of Victoria Faculty of Law. School-sponsored international travel has been cancelled until at least May 31 and as of March 16, all classes are online. Exams are still happening, and Sloan said there is no change to students' articling and summer positions, at this point.
"We are presently buoyed by the patience, good humour and resilience of our staff, faculty and students, as we move through this extraordinary moment," says Sloan.
At the University of Calgary, five positive COVID-19 cases – two in medicine, one in science and one each in both the business and veterinary schools have instigated "increased preventative measures," said a school announcement. As of March 22, all students, faculty, staff and postdocs are being asked to work from home, until further notice. University of Calgary is giving students the choice between taking their final grades or opting for a credit-received/pass-or-fail, for the winter 2020 semester.
In an announcement, Queen's Law said it had a "strong foundation for this pivot" as the school is currently implementing "blended learning" technological tools it had been working on since 2017. Aside from hosting classes online on the video-conferencing service Zoom, Queen's is also "augmenting PowerPoint slides by adding voiceover audio," and hosting class discussions via OnQ – the school's "enterprise learning management system."
A Queen's University spokesperson told Canadian Lawyer that classes had been moved online March 12 – in some cases with no interruptions – and student services such as the career development office and counselling services are also available online. Professors are coming up with innovative ways to reach students, for example one suggested holding Q&As via the video-game streaming site Twitch and another considering the use of popular voice, video and text app Discord for group chat and sharing, says the spokesperson. As for exams, they've neither been postponed or cancelled but students are being given the option for a pass/fail mark, once they receive their results, and for Queen's articling and summer positions, the situation has not changed but hinges on decisions by government and law firms, which are outside the school's control, the spokesperson says.
At Osgoode Hall Law School, instructors have been given the flexibility to revise course grading schemes and the school says adjustments in evaluations will be communicated to students by March 27.
At the Schulich School of Law at Dalhousie University, access to the Weldon Law building has been limited to faculty and staff via their DalCards, as of March 20.
*With files from Bernise Carolino