Sinclair, Whitecloud both specialize in Aboriginal law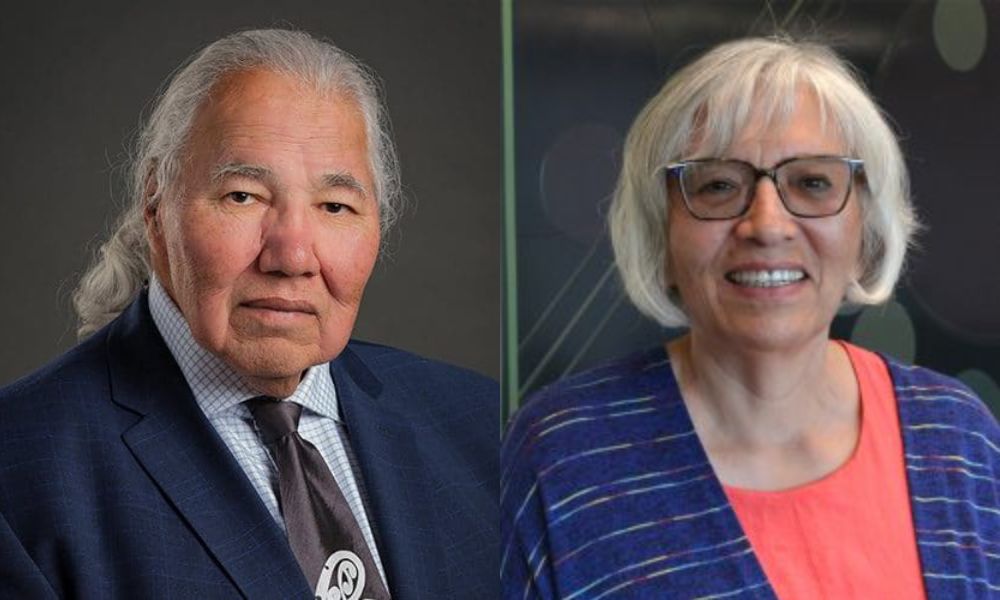 Murray Sinclair and Wendy Whitecloud have rejoined the University of Manitoba Faculty of Law as "elders-in-residence."
Sinclair will serve as an advisory resource to law students and the Manitoba Indigenous Law Students Association in his new role. UManitoba Law said that Sinclair's expertise in Indigenous culture and law would support its ongoing journey in meeting the Truth and Reconciliation Commission of Canada's (TRC) Calls to Action.
In 2015, the TRC proposed 94 actionable policy recommendations for individuals, organizations, communities, and governments to redress the injustices and legacies of the residential school system and advance the process of Canadian reconciliation.
Sinclair will join the National Centre for Truth and Reconciliation as an "honourary patron" to provide Indigenous law guidance and expert advice to the organization and its governance structure. Meanwhile, Whitecloud will be a resource and mentor to UManitoba Law professors and staff.
"The Faculty of Law has been committed to walking the path of Truth and Reconciliation for a long time already, but we recognize that this journey requires wisdom, consultation and advice," said UManitoba Law dean Richard Jochelson. "The Honourable Mr. Sinclair and Ms. Whitecloud's support and knowledge are invaluable, and we welcome them both back to Robson Hall."
Sinclair has been a First Nations lawyer with the justice system for over 40 years. He recently returned to law practice as a general counsel at Cochrane Saxburg LLP in Headingley. He specializes in civil and criminal litigation, human rights, and Aboriginal law.
A member of the Peguis First Nation, Sinclair previously served in the Senate and chaired the TRC from 2009 to 2015. He was appointed as an associate chief judge of the Provincial Court of Manitoba in 1988 − becoming the first Aboriginal judge in the province. Moreover, he has been an adjunct professor at UManitoba Law.
Whitecloud is a retired professor who taught property law, constitutional law, and Aboriginal law at UManitoba Law. Apart from her teaching duties, she served as a director of UManitoba Law's "Academic Support Program." The program provides a support network to Aboriginal and other non-mainstream students studying law.
She is a former board member of the Elizabeth Fry Society of Manitoba. This independent non-profit organization addresses the unique needs of women in the provincial and federal justice system. For her commitment to promoting justice for Indigenous people, she received the Justice Thomas Cromwell Distinguished Public Service Award from Queen's University in 2021.