His company has been using artificial intelligence since 2015, but has big plans for its next phase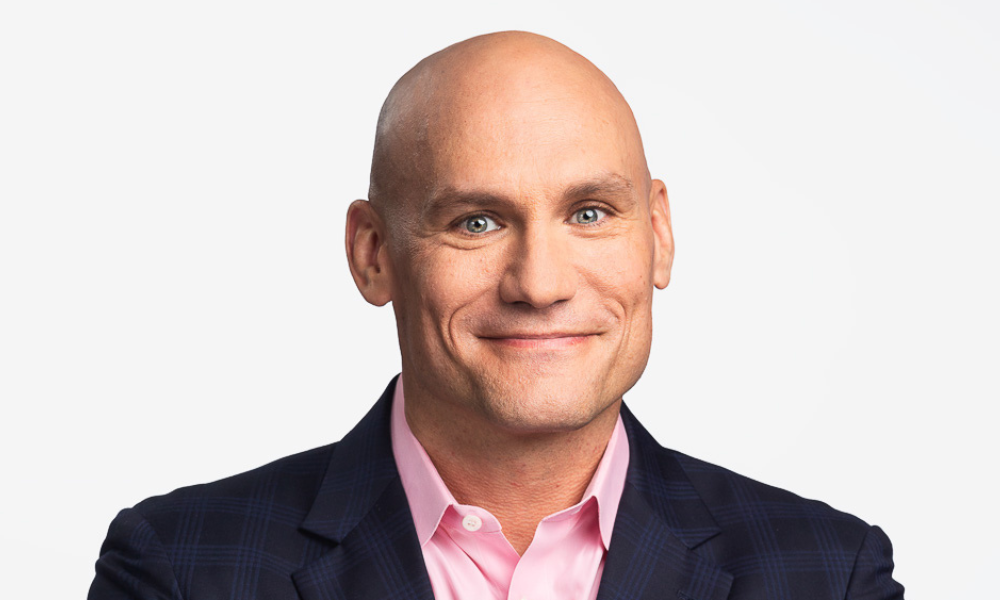 Canadian Lawyer spoke with Benjamin Alarie, a law professor at the University of Toronto and co-founder of Blue J Legal, a legal tech company. Since he co-founded the company in 2015 with U of T Law faculty members Anthony Niblett and Albert Yoon, Blue J has used artificial intelligence to help answer legal questions. Now, the company plans to incorporate the newest AI technology into its platform: chatbots.
You launched Blue J Legal years before today's explosion in AI research. How did you find someone to lead your technology group at the time?
Well, the great thing is that I didn't have to find our chief technical officer, Brett Janssen. Instead, Anthony Niblett, one of my co-founders on the U of T faculty, is a childhood friend of Brett. Twenty-plus years later, when Anthony was a professor here at the law school, he mentioned to Brett that we were co-founding Blue J. Brett's question was, "Who's building this? Because what you're describing sounds interesting, and it seems like what you're doing is right in my wheelhouse."
So, we met a few times and eventually brought Brett to Toronto.
What is next for Blue J Legal?
We founded Blue J with the idea that we should be able to bring absolute clarity to the law everywhere and on demand. The name that we give to this idea is the legal singularity. I have a book with assistant professor Abdi Aidid called The Legal Singularity coming out soon on this idea.
The book paints the picture of where we think the law will go in the next several decades. Our intuition was not widely shared when we started the book and Blue J.
Since last November, though, many lawyers and journalists have been able to play with ChatGPT and other large language models. They suddenly understand what we have been excited about for the last eight years.
Currently, in employment law, we have a module that will predict the length of reasonable notice that a judge would likely award if a wrongful dismissal suit is brought. In tax law, we have dozens of these predictors across different areas.
We've got all these islands of predictability, but there's a lot of ocean in between and separating all of these islands from each other. Now, we should be able to answer virtually any legal question outside those islands, whether it's reasonable notice or worker classification. You name it; you'll be able to get a very good legal answer from Ask Blue J.
You plan to launch a new chat technology using AI?
We've been working on this for months with different large language models. We have yet to build out the whole front end for it, but we know that we have a high-performance engine that will be very effective.
The power comes from leveraging these large language models like ChatGPT and pairing them with the content and the predictive models we've already built.
So it's not just the answer, although that would be great. It's the answer and those primary materials you'd want to look at to satisfy yourself, as a lawyer, that the answer is accurate.
Where is your company in its corporate growth?
We've raised four rounds of capital from investors. In August 2021, we announced US$9M in Series B funding.
I'm excited about launching Ask Blue J. It's likely going to launch quietly in April. We will release it in a carefully controlled way to firms we are friendly with and who are already Blue J customers to get their feedback.
I anticipate a ton of interest in helping us to move more quickly and finance our growth internationally. As we grow and scale, the computational cost is not trivial. So, we'll need more capital. But that's a great problem to have.
Tell me about your partnership with KPMG.
We started with tax in Canada and then developed a labour and employment product in Canada. We then developed a US tax product.
We've been very successful with the big four accounting firms in Canada. The UK KPMG folks reached out, and we started having productive conversations about doing something like this in the UK. The UK is the obvious next jurisdiction for us to expand our tax product.
The Canadian government is also a significant client.
We have many different departments and agencies in the federal government using Blue J.
Because the government of Canada is a massive employer, many departments are using our labour and employment product. One of the most useful elements is the progressive discipline functionality. It can predict what the appropriate level of sanction would be for an employee who is engaged in some misconduct.
The Canada Revenue Agency and Department of Justice predominantly use the tax platforms.
Blue J has legal experts on staff – how is life different for them than private practice?
Legal academics and Blue J are equally part of my life, and they share two differences with private practice that I value. One is having the freedom to explore and research things that I find interesting. The second is a desire to understand how things work. Practically, another difference is that I don't track my time.
Technology will make the law easier to understand, but at the same time, it will make the law massively more complex. People sometimes think that when you build software, it's done. But the software is never done. It requires constant maintenance, care and attention.
I think the legal system is going to be the same way. These non-traditional paths will become more common for people in the future.
Technology is changing legal practice – but do you see it changing the law?
The legal system is not perfect. Everybody would agree with that. People disagree about how imperfect it is, but I think it's quite imperfect compared to the future state we're trending towards. With better visibility into the social, economic, and political consequences of our current legal system, I think there will be more fairness and consistency in our system, less abuse of situational power and less opportunistic behaviour. And that's going to be a good thing.
*Answers have been edited for length and clarity