Host of new offerings 'natural next step' in Alexa Translations' growth strategy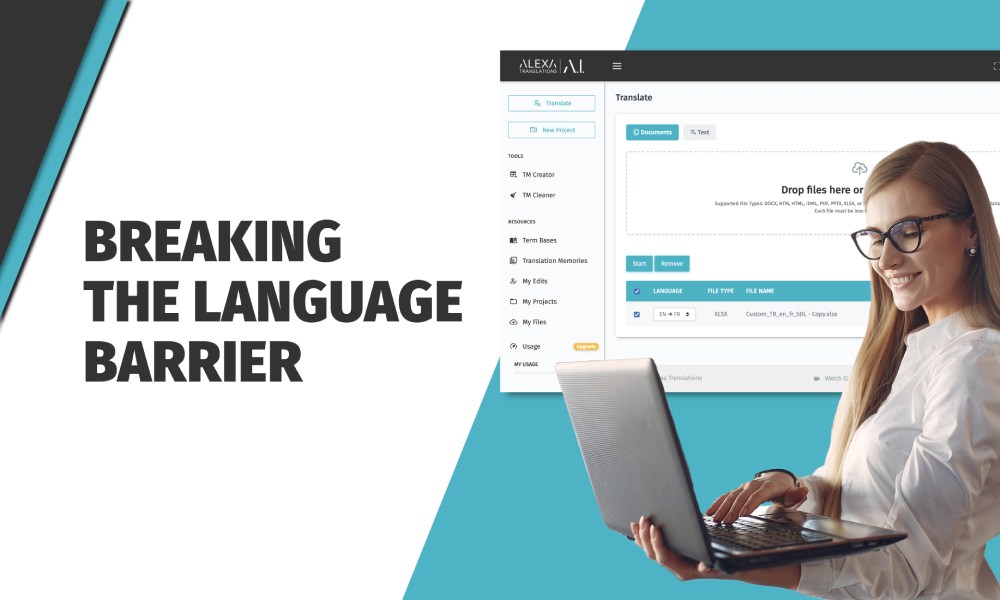 Sponsored content
In the legal industry, where every comma matters and brand reputation is critical, incorrect translations can come at a high price — and that's where Alexa Translations' expertise in legal translations comes in.
"Organizations come to us when they need their most important documents handled quickly and accurately, whether it be proxy circulars, litigation documents, structured notes, prospectuses or other securities documents," says Gary Kalaci, chief executive officer of Alexa Translations. "We're extremely well-positioned as leaders in the market."
Alexa Translations breaks language barriers with A.I.-powered translations for the world's most prestigious legal, financial and government institutions. Trained in Canadian French and hosted on Canadian servers, the Alexa Translations A.I. platform empowers translation teams to deliver incredibly complex, industry-specific results with unmatched quality and speed.
A team of expert linguists work in collaboration with legal counsel to deliver high-quality, consistent and industry-specific French-Canadian translations for courts, transactions and regulatory bodies requiring bilingual filings. Legal translations are full service, and the lawyer-linguists also offer legal opinions of the translations. These legal translators specialize in the full spectrum of legal practices, such as corporate commercial law, litigation and employment law translations as well as securities documents, including prospectus, AIF and MD&A translations. They are also experts in translating derivative products and structured notes for banks. The A.I., in combination with a team of subject matter experts, leverage client-specific lexicons, previously translated documents and a multi-stage review process to ensure the most accurate outcome. The A.I. engine is trained with a broad range of Canadian judicial decisions, regulatory documents and other prominent legal and financial sources.
In March, the Board of Advisors welcomed Simon Fish, special advisor to the CEO at BMO Financial Group, who brings a valuable perspective and an impressive resume in the legal, financial and resources sectors.
"Simon brings a breadth of knowledge and experience that aligns perfectly with our corporate strategic objectives," said Kalaci of the appointment.
Alexa Translations also keeps its finger on the pulse of the market. Recently, with rising equity markets and a burgeoning technology sector, resulting in the biggest first-quarter crop of initial public offerings by Canadian companies in 15 years. According to Bloomberg, 32 Canadian firms announced IPOs set to raise a combined US$3.26 billion — more than 10 times the US$305.2 million of deals announced by this time last year, and the most for a first quarter since 2006. Alexa Translations is keeping up with this surging market by "tackling all the important IPO-related documents for many key players in that space," Kalaci says, noting keeping current is paramount to Alexa Translations' approach to business.
In 2020, despite the COVID-19 pandemic that defined it, Alexa Translations continued to thrive, focusing on clear communications and shifting how it connected with clients. As a four-time Canadian Lawyer Magazine Readers' Choice Award winner, Alexa Translations has a track record of consistently providing white-glove service for clients.
In November, a year after the launch of the A.I. platform, they rolled out a completely overhauled, more modern version, and more attention was paid to "the user experience," says Mark Vecchiarelli, VP of marketing at Alexa Translations. It was "completely reimagined" which, he adds, was no small feat — but its importance can't be underestimated, especially to a company that prides itself on being client- and translator-centric.
"Helping our clients succeed is really in the DNA of our brand, so it was only natural as the next step in our growth strategy," Vecchiarelli says, adding these upgrades and new features continue to keep Alexa Translations at the top of its game. "Our incredible A.I. engine, paired with our smooth user experience, makes for a powerful one-two punch when it comes to translation technology."
In March, Version 2.1 was announced — and it revolutionized the space once again. The A.I. platform, which includes a project management module and a built-in CAT editor, can help reduce cost by providing one-stop-shopping for services. This builds on the suite of customer service solutions, including live agents, an interactive chatbot, a robust knowledge base and a streamlined ticketing system. Behind the scenes, the team continues to completely update their neural machine translations (NMT) technology — the artificial intelligence behind the translations — to allow for even more accurate and efficient translations. The platform also recently added Spanish, augmenting its French and English proficiencies.
"Our team is devoted to providing best in class professional services, as well as a leading A.I. translation platform to provide our clients with the perfect combination of technology and linguistic expertise to address their translation needs," says Kalaci.
Request a demo today, and learn first-hand how Alexa Translations' A.I. delivers unmatched speed, quality and accuracy.