Canadian eSignature company Syngrafii launching new remote online notarization capability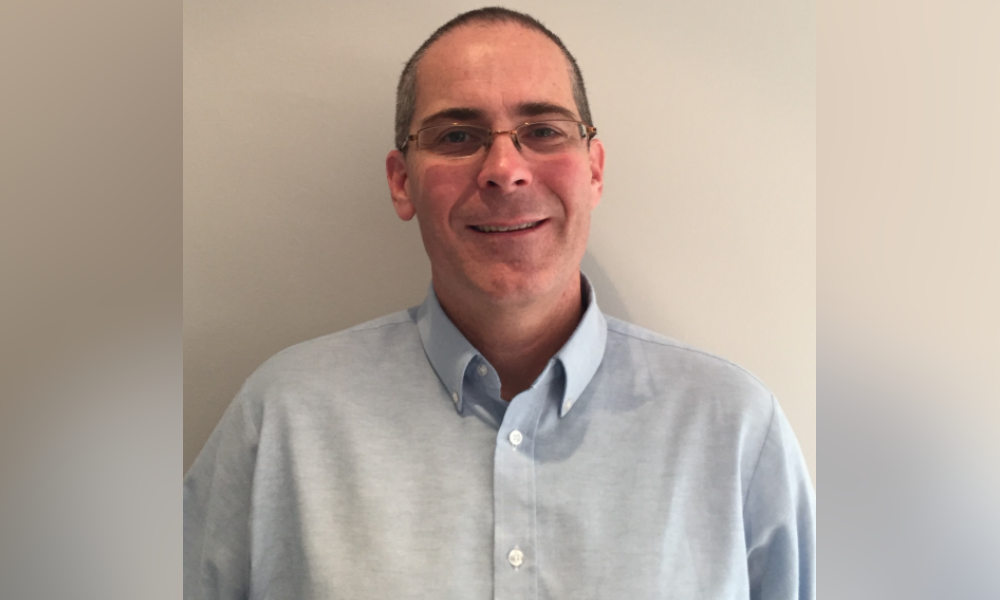 Before the bump caused by COVID and social distancing, demand for eSignature technology was already accelerating from regulatory changes and green initiatives, and technologists facilitating the shift from in-person to remote identification will face new challenges from the growing sophistication of deepfakes, says Scott Nettie, general counsel at Syngrafii.
During COVID, regulatory changes to allow for remote commissioning and notarization came in a number of Canadian jurisdictions, typically through emergency measures legislation.
In Ontario, remote commissioning remained permitted after the expiration of emergency measures, when changes to the Commissioners for Taking Affidavits Act coming into force on Aug. 1, 2020. Manitoba's emergency order suspending the requirements for in-person commissioning will be in effect until September, and a similar directive in New Brunswick will be in effect until the end of 2022, according to the Canadian Bar Association. In British Columbia, all three levels of court promulgated their own rules on how remotely commissioned documents could be used and filed in court, says Nettie.
Out of necessity during COVID, signing on the dotted line has increasingly been a remote activity in many other industries too, which is leading more professionals of various stripes to use eSignature technology, he says.
Syngrafii has seen the number of users doing real-estate transactions "go up dramatically," and federal regulatory changes in the bankruptcy market "saw us go from basically nothing, to a lot," he says.
COVID has also led to an increase in demand for eSignature technology among auto-sellers, because though no-one wanted to buy a car in-person, a lot of paperwork still needed to be signed in the process.
Syngrafii has also been integrated with a Canadian title insurance company and one of its bank customers uses the technology to carry out home equity loans and home equity lines of credit (HELOC).
"A year and a half ago, none of that work was being done electronically," says Nettie. "You went in and you saw your banker and you signed a bunch of documents in-person, if you were getting a HELOC. Now, you don't have to go in and see the banker."
Nettie adds that pre-COVID, demand for eSignature technology was already on the rise thanks to growing environmental consciousness. For examples, trustees needlessly consuming fuel by driving around Toronto, stuck in traffic, doing meetings, assessments and signups can be avoided now, he says.
"But these things were all coming, and COVID pushed them up a level, but they're going to stay because people have gotten used to working remotely."
Syngrafii is a Canadian eSignature company. Its legacy product is the LongPen, a robotic apparatus which allows users to remotely sign hard-copy documents in wet ink. The mechanism holds a regular pen and mimics precisely the pressure, speed and angle the user applies on a touch device on their end. There is a camera pointed down the barrel of the pen and the video recording is stored for verification.
Nettie is a member of the Law Society of Ontario, worked as an insolvency lawyer, a mortgage enforcement lawyer and then a Registrar in Bankruptcy in Toronto. He has also led the consumer insolvency practice at Farber and Partners and the software company Numeric Technologies, among other roles.
Syngrafii has also recently launched its iinked Seal capability for Remote Online Notarization, which allows lawyers and notaries to attach electronic seals to documents in real time on a video platform.
The normalization of remote signing and commissioning introduces a complication from the growing sophistication of deepfakes: the use of AI algorithms to create an identical digital impersonation.
Nettie says he recently participated in a meeting on liveliness testing, a method to ensure the video image of the other party is not a robot or pre-recorded video. The identity verification being developed to accompany eSignature and video-conferencing technology will be even more effective than the in-person norm, he says.
Lawyers or notaries will meet with a client, ask to see their driver's license, ensure it looks like the person in front of them and take a photo for the file, says Nettie.
"We know from eyewitness studies, eyewitnesses are the worst witnesses in a court case," he says. "People's ability to compare you to the picture of you, and prove it's you, it's really not that good. We think we're good at, but we're not, really. We're going to see documentary-based things that aren't available in-person."