Aaron Wenner launched CiteRight in 2019, a year before COVID drove widespread digitization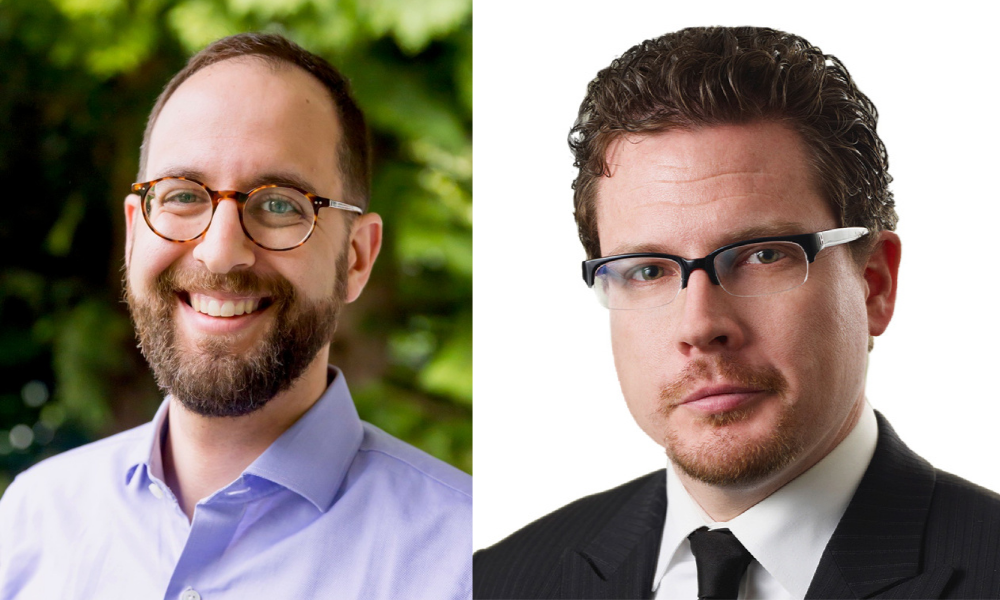 Aaron Wenner launched CiteRight in 2019 as a collaboration platform to help litigation teams produce, organize, share, find and reuse legal research in court-required legal formats. The next year when COVID hit, law firm offices and courts closed, and lawyers were forced into a digital workflow. As a result, Wenner says the company had a "tremendous year."
"We really shone in that instance," he says.
The Courts moved to remote hearings and the company got to work helping remote litigation teams with legal research and outputting that research in digital formats. In August, the Ontario Superior Court began piloting CaseLines, the cloud-based document sharing and storage e-hearing platform.
CaseLines is working towards giving all court participants a common way of viewing and referring to court documents, says Wenner. But this creates a new complication for lawyers and their support staff, now tasked with getting material into a format that is compatible. Documents must be uploaded containing hyperlinks to online sources and, as the courts move away from traditional books of authorities, judges are demanding that cases be hyperlinked to CanLii, and sometimes require lawyers to upload excerpts of those decisions, he says.
"It's a bit of a challenge," says Wenner.
Since its introduction, Wenner and the CiteRight team have been working to compatibilize their materials with CaseLines and make E-hearings seamless.
"We see an opportunity to work alongside CaseLines and say: This is a great tool and a great platform. And it seems like the courts in Ontario are going ahead with it. What can we do to make life easier for practitioners so that the materials that they work with are CaseLines-ready? And that's what we've been working on."
Wenner took history and Middle Eastern studies at McGill University, then Harvard, before attending law school at McGill. He has worked as a journalist for the Jerusalem Post and as a special assistant to former Member of Parliament Irwin Cotler.
Wenner spent a little over a year at McCarthy Tétrault, where, among other things, he designed and implemented legal technologies. Working in the litigation department, the self-taught coder realized a lot of time was spent in preparing documents for court in a way that was required but did not add much value to the documents' quality. Legal citations and books of authorities stood out in that respect, Wenner says.
"Courts require those things. They're useful for the profession. They make life easier for judges and opposing counsel. And they are hugely, hugely time-consuming," he says.
"The vision that we had with CiteRight it was to say, how can we take a look at those tasks, and instead of just trying to automate them entirely… we can help entire litigation teams coordinate and collaborate on legal research, so that as each of them gets their job done, they implicitly help other people get their jobs done."
CiteRight counts among its clients 10 of Canada's top 30 firms, says Wenner – including Borden Ladner Gervais LLP and Gowling WLG.
Brent Arnold is a cybersecurity and commercial litigator and partner at Gowling WLG, in Toronto. As CaseLines was first being rolled out, Arnold was trained as a "super user," he says. First, he was trained on the program, and then he trained other lawyers and law firms.
Arnold uses CiteRight to automate citing case law in court factums or Gowling's own internal research memoranda. He says the technology makes it easier for small firms and sole practitioners to compete with big firms like his.
"You're talking to a big-firm litigator," says Arnold. "I can see the program being enormously useful for sole practitioners and other people in small firms where they don't have an army of juniors and students to work with them on this."
"The fact that we've now gotten primarily electronic in the filing makes it a lot easier. It's levelled the playing field for smaller firms and for sole-practitioner lawyers. Because again, all these things where you would normally be depending on the more junior members of a potentially large team, you can eliminate that grunt work, and you can do it yourself automatically."
Arnold is on the E-Hearings Task Force, established in March 2020 by The Advocates' Society, the Ontario Bar Association, the Federation of Ontario Law Associations and the Ontario Trial Lawyers Association. He says they are in the process of finalizing another version of their best practices, which will include how to effectively use CaseLines in remote hearings.