Al Hounsell says it is vital to take time to ensure the technology meets objectives with confidence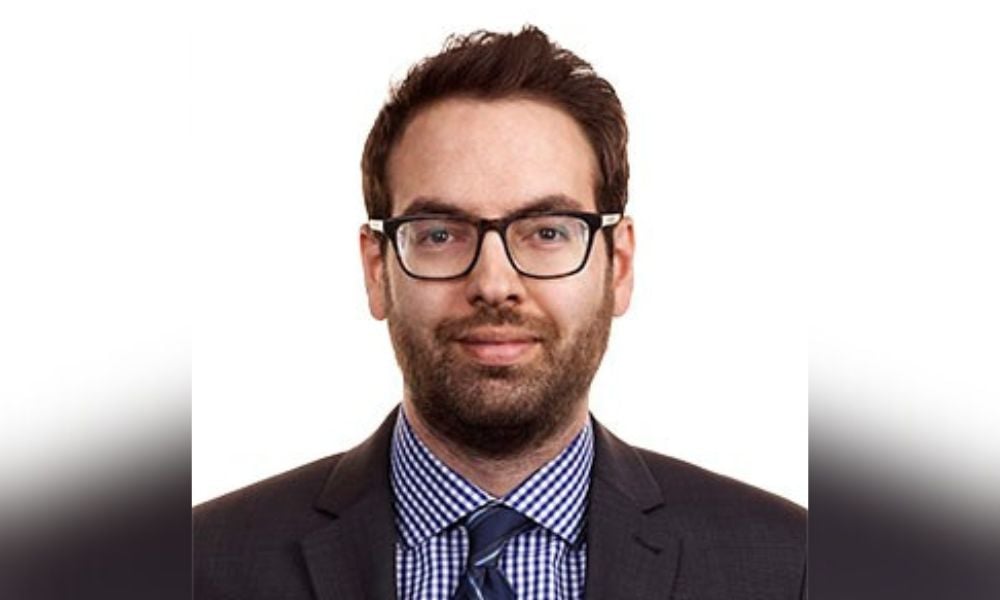 The legal profession may take a bit more time than other sectors to adapt to new technology, but when it does, there is more confidence that the systems brought in will create the desired efficiencies, says Al Hounsell, director of strategic innovation and legal design for Norton Rose Fulbright Canada LLP.
The law sector has often "trailed other industries" in bringing on new tech, but that's not necessarily bad, says Hounsell, who started as a tech entrepreneur but later obtained a law degree.
He will be among the panellists at the Canadian Lawyer LegalTech Summit on June 15.
A take-it-slow-and-steady approach gives firms the information necessary to make "an informed decision" and to adopt technology in a "very user-friendly way that achieves great client outcomes."
He adds that no one wants law firms to be the first adopters of potentially "buggy" technology.
Hounsell also notes that the legal profession is not a "one-size-fits-all" industry, and firms must tailor different levels of technology to fit the comfort level of lawyers and legal staff.
Hounsell says there has been a "huge boom" in legal tech startups to serve the sector over the past decade or so. At first, each had "a little slice" of the legal workflow process, "a niche they focussed on" to sell to law firms. Most of the legal tech of this sort focussed on legal workflow or tasks that were "highly administrative" to help keep track of a law firm's business.
Eventually, there was consolidation in this "first generation" of legal tech solutions, allowing law firms to deal with fewer vendors to have their needs met. This consolidation was a "huge bonus, especially for large law firms," to be able to consolidate the procurement process for this technology.
Entering the second generation of legal tech with AI
We've now entered a second generation of legal tech solutions, Hounsell says, much of it focused on artificial intelligence. "And one thing I feel is a little bit different with this explosion of [AI] startups is that there seems to be an excitement in the air" about the tools now becoming available.
He also notes that AI is in a "100 percent hype cycle" right now, creating overexuberance on one side and the "fear of new things on the other." For law firms, Hounsell notes that privacy and security concerns are "always absolutely top of mind."
Considering this, Hounsell sees his role as cutting through the hype to see what AI solutions can really help lawyers and law firms do their work. It's also not about replacing lawyers or legal staff with AI but "enhancing [their] capabilities."
Hounsell says he distinguishes between "rules-based" AI and "pattern or statistics-based AI." The first type looks at automation systems, the rules by which the legal tech tool operates to produce, for example, a first draft of a document or dealing with office workflow." He says this type of AI has been around in a commercial sense for several years.
The other type of AI, which has captured the public's imagination in programs such as ChatGPT and large language models, is about finding patterns within data to arrive at conclusions.
"For things like document review, we've been building chatbots, both internally and for clients that use this statistics or pattern-based AI," he says. "And now . . . we're seeing this explosion of what you call generative AI and large language models."
Hounsell and his team of developers at NRF are exploring the potential of large language models. "Since the start of this year, we've been building out prototypes using public data..., and we're quite impressed with some of the capabilities we have found."
The need to customize technology for needs of legal community
While AI systems can be developed in-house or come "off the shelf," Hounsell notes that each industry, and the components within it, will need to create "bespoke, customized versions of these large language models to do the types of tasks that are needed in the industry."
He also points out that with the proliferation of AI startups in the past few months, law firm staff involved in researching the capabilities will have to "look under the hood" to see what is helpful and can be refined specifically for a legal context.
Hounsell's team has been experimenting with AI "partly because we want to be able to see through the smoke screens" of what is the actual value of the technology being pitched. Law firms need to experiment to make wise purchasing decisions and "pick the right horse."
In the end, he says, new technology must be experimented with and used to prove its usefulness. "You just have to use it in a way that protects client data, not rely on it entirely, and use your legal judgment," he says, keeping expectations and fears in check.