Chief knowledge and innovation officer will appear at Canadian Lawyer's LegalTech Summit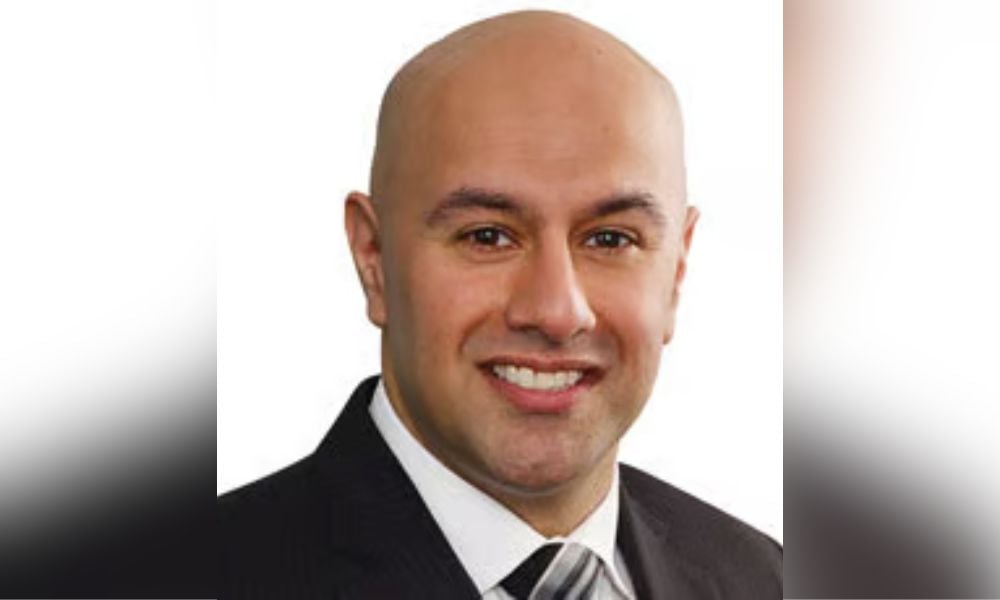 Sukesh Kamra is the chief knowledge and innovation officer at Torys LLP. He will be among the panellists at the Canadian Lawyer LegalTech Summit called "The strategic use of legal tech: Adopting a client-focused transformation strategy."
Kamra spoke with Canadian Lawyer* about how he approaches technology adoption.
What factors should firms consider when adopting new legal tech?
I would look at four factors. First, before considering adopting legal technology, you must determine the firm's strategy. Ensure that you align the firm's goals. Sometimes, that's at an overall enterprise level. Other times, that's at a practice group level.
Two: Always consider whether you already have technology that might be fit for purpose, but you just don't know it's fit for purpose. You also want to see how the new technology integrates with existing working methods.
Three: The use case is critical. You want to have a well-thought-out use case. You don't want to have a solution just because another law firm has a solution. You want to look at legal technology as a scalable solution to a well-defined business risk or pain point that needs addressing.
Four: Understanding who owns the legal tech as you purchase and adopt it in your organization is important. Who is the business owner? Who is going to make sure this gets implemented? Who is going to have the vendor relationship?
What steps should firms take to lay the groundwork for new implementation?
Understand the objective of this implementation. This requires a careful needs analysis and assessment of why the organization is undertaking this project or initiative. You need an implementation plan.
I'm a big fan of starting from the end goal and working backwards. Start thinking about the roles and responsibilities of your resources or any gaps in your resources. Timeline? Budget? Risks and obstacles ahead of implementation?
Identify key champions at your organization. Identify them, leverage them, and bring them along on your journey. Carry along a few naysayers on the journey. You want to be able to convince those naysayers and transform them into champions as well.
Testing is so necessary as part of that groundwork. Identify those potential issues.
The training curriculum is super important in laying the groundwork for any new type of implementation. Who is doing the training? What methods of training are being used? Is it a classroom? Is it online? Is it one-on-one? Who is being trained?
Maybe get CLE credits for the training.
Communicate. Communicate. Communicate. Get in front of people. Go to practice group meetings. Go to town hall meetings. Any airtime you get, put a plug-in for the fact that you're implementing new legal technology.
How can lawyers and law firms execute this process with a customer-first mindset?
This is mission-critical.
Sometimes, as an industry, we get enamoured by legal technology so much that the shiny new toy takes precedence over us, spending enough time understanding the voice of the customer and putting the customer first. Overdo it. When you get your answers about what pain points you're trying to solve, get in deeper. Be methodical.
Put yourself in that customer's shoes and try to live a day, or even an hour, in what they're trying to accomplish. Executing a process with that customer-first mindset is hard until you live that reality. Living the reality is challenging because you might not be practising in that area. But dig deep. Meet the people, spend a tremendous amount of time, and put yourself in that person's shoes.
How should professionals weigh the use of existing technology against purchasing new technology in a recessionary downturn?
Think about using existing technology as your starting point. Once you've understood and looked at the pain point from the customer mindset, you need to start thinking about what you currently have.
Most lawyers – myself included – are not using legal technology on their computers properly or to the fullest potential.
I'll give you a couple of examples.
Email management has been a huge topic for years now. We're just inundated with emails. Microsoft Outlook has several features if you are a Microsoft shop – such as Quick Steps. Many people don't know how easy it is to create a template of a response to an email you usually send three, four, or five times a day.
Many people are unfortunately not proficient enough in some of the features of Microsoft Word.
Kia Motors did an outside counsel tech audit about 10 years ago to test the technological proficiency in Word, Acrobat, and Excel. Unfortunately, many of the firms did not do well. 10 years later, I still think there is legal technology sitting right in front of us that we're not leveraging properly.
None of these tools I mentioned have anything to do with artificial intelligence, business process automation, or robotic process automation. These tools might be seen as less sexy than large language models, for instance. But in a recessionary downturn, if you look at the ROI on the legal tech, you first need to consider the use of existing legal technology.
What should lawyers and firms consider when exploring and weighing the value of alternative legal service providers?
The number one thing you want to consider is your purpose for purchasing or creating an ALSP. Is it for becoming a low-cost centre? Or, is the purpose to improve the delivery of legal services – more of a legal-services center, where the firm wants to leverage people who have expertise in a certain area and are using the same process with the same technology on a day-to-day basis?
The second thing is that culture dictates a lot when looking at an ALSP. Some firms have it in their DNA to say, "We need an alternative method of delivery of legal services for our clients and here's how we're going to do it." Other firms have a different degree of interest in an ALSP because it doesn't resonate culturally.
*The conversation has been edited for length and clarity.