In Q&A, Paul Fischer talks AI's potential, risks, regulation, and succeeding in a new environment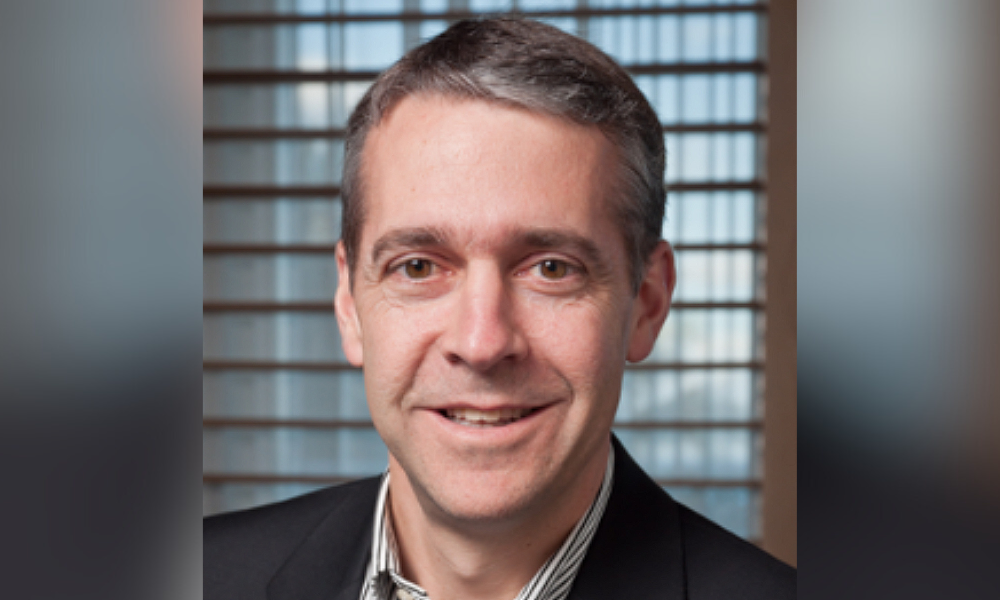 Canadian Lawyer recently asked Thomson Reuters president of legal, Paul Fischer about artificial intelligence, its potential for the legal profession, its risks, the role of regulators, and how young lawyers can succeed in a new era.
What were the most significant findings in the recent Thomson Reuters Future of Professionals Report?
Legal professionals are generally optimistic about the potential for artificial intelligence. Advances in AI could drive significant growth opportunities for firms through increased productivity, reduced costs, and improved client service, as well as create new services and revenue streams. While AI is expected to have a transformative impact on the legal industry, the steep learning curve for AI will likely require more technology investment and training.
The top concerns for legal professionals about AI are the accuracy of results and job losses. However, generative AI may also create new job opportunities and career paths – particularly for those willing to learn new skills, including software coding and AI prompt engineering.
What kind of new services and revenue streams could AI produce?
We know that 81 percent of legal professionals expect AI to lead to new advisory services within the next five years. We didn't ask survey respondents to specify what those new services might look like. It's still early days for generative AI and – as is often the case with emerging technologies – innovation will likely spawn products and services that aren't even on the drawing boards yet.
That said, one can picture AI leading to new services such as client-facing chatbots to answer basic questions or streamline client intake, automated contract drafting, or IP advisory services. The possibilities are practically endless.
Why would AI cause more work to be brought in house?
Achieving greater efficiency was ranked as a top priority for 48 percent of in-house counsel. And 39 percent said reducing external spend was a priority. In-house counsel are always looking for ways to reduce outside-counsel spend. So, it's natural that they want to see how AI can improve efficiency, enable them to increase internal capacity, and reduce outside spend without adding staff.
Law firms must leverage the greater efficiencies they achieve through AI and combine it with their specialized skills and experience to demonstrate the value they deliver to clients. So, AI could help firms improve their efficiency over the long term, enabling both the firm and client to reap the benefits while strengthening their relationship.
Through hallucinations, generative AI can produce content that is inaccurate or completely made up. How can lawyers deal with this issue?
We firmly believe that no matter how advanced automation becomes, the practice of law will always require the human touch. Nothing can replace the knowledge, skills and experience of a lawyer. The survey indicated that lawyers recognize AI's potential to be a tremendous productivity enhancer. But at the end of the day, all technologies are tools for helping lawyers practise law more effectively and more efficiently.
What is the role of law societies in this?
As one survey respondent stated, there is a clear need "to ensure that AI and corresponding information/documents are appropriate, accurate, reliable, and ethically permissible."
Not surprisingly, 93 percent of professionals said they recognize the need for regulation to deal with issues such as accuracy, ethics, and security. The questions are about which entities should handle the regulations and what areas they should cover.
Perspectives on the regulation of AI vary by geographic region. Canadian professionals felt most strongly about AI regulations being implemented at the industry level, preferred by 57 percent of Canadian professionals, compared to 52 percent of professionals both in the United States and globally. Only 22 percent of Canadian professionals felt AI regulation was the government's responsibility.
What should young lawyers focus on to succeed in an AI-powered profession?
All lawyers, but particularly younger lawyers who are digitally native and looking forward to a long, productive career in the legal industry, should learn new skills beyond their legal credentials and certifications. Understanding things like how large language models work and how to create effective prompts can help lawyers get the most out of their AI tools.
Lawyers who embrace new technologies and learn skills to adapt as the industry evolves will be best positioned to thrive in an increasingly AI-powered profession.
The report shows lawyers foresee AI having transformational effects on the profession. The pace of change could accelerate dramatically in the next few years, and lawyers need to be prepared to adapt to new ways of practising law and operating as a business – in both law firms and corporate legal departments.
*Answers have been edited for length and clarity.