Lack of data standard is a major impediment to tech adoption, says law firm chief knowledge officer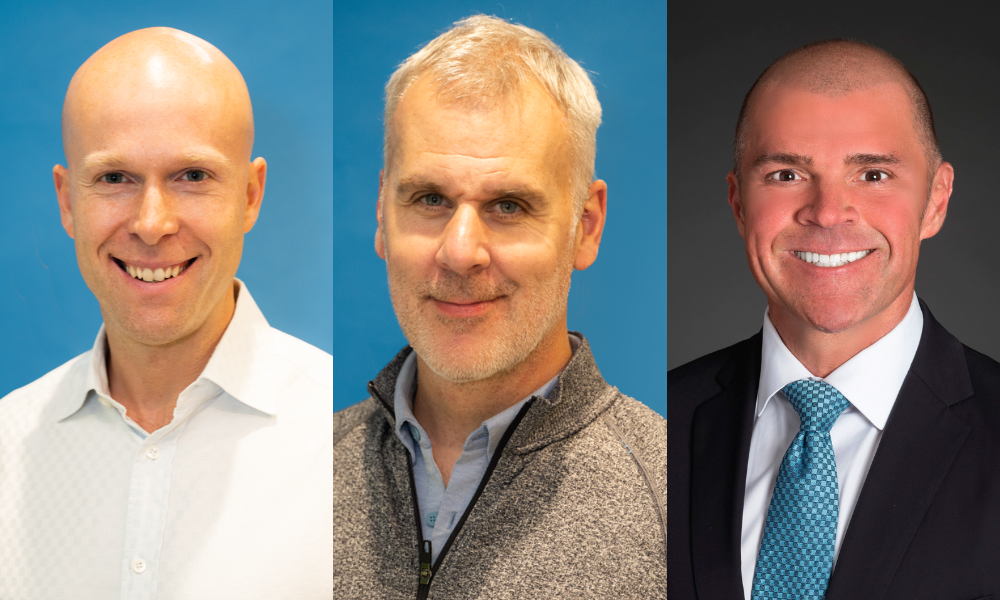 With law firms and legal departments patching together various technological systems in drafting, managing, reviewing, and analyzing contracts, a project involving legal tech companies Litera and Zuva and the Standards Advancement for the Legal Industry (SALI) aims to enhance interoperability by creating a standard taxonomy for document classification.
For the various technological functions comprising a lawyer's job to interact effectively, there are two options, says Noah Waisberg, CEO of Zuva. One is that everyone uses the same system, as with a dominant standard such as Microsoft Word. The other is that legal-tech vendors do what they can to encourage interoperability, he says.
"As firms and corporates use more legal tech, they're going to use different systems. They're going to use different systems from their competitors. They're going to use different systems internally," says Waisberg. "Having those systems able to communicate with each other, I think, is really critical."
In partnership with SALI, Zuva is releasing the document classification taxonomy it has developed over the last decade. In its announcement, the company said that as generative AI expands in the legal industry, it is essential that lawyers efficiently produce and use reliable and accurate data.
"By our sharing the taxonomy, it makes it more likely that others are going to use the same taxonomy that we use – meaning, systems that are based on our technology and systems that are based on other people's technology might be able to talk to each other better, which creates a more functional, grown-up ecosystem."
The project began in 2014 at Kira Systems, the Canadian AI contract analysis software company. Its technology was trained to identify common clauses, entity data points, and other core contract data that reviewers look for. Litera acquired Kira in 2021, and Kira's underlying contracts AI technology was spun off into a new company, Zuva. Zuva sells its contracts AI to other software vendors for use in their systems, among other clients.
John Lute, the Toronto-based VP of marketing at Zuva, says the company has developed a "robust document classification system" that identifies 225 different document types. Zuva's customers often have multiple contract lifecycle and document management systems. He says that companies using different software to organize and classify documents can end up with confusion and bottlenecks in their contract review process.
"Given the work we've done to build out this taxonomy, it led us to think that this could be part of a larger legal data standard," says Lute. "We thought that we would contribute or open source it to the SALI Alliance, whose core focus is building out a standard for legal data.
"What we built with this document classification taxonomy is really a contribution to that larger legal data standard that they are building."
While retaining the taxonomy would provide Zuva with a competitive advantage, the company ultimately decided to make it publicly available because its wider use would benefit them in the long run by making it easier to sell to clients. Lute adds that it would elevate the industry overall.
The two primary document management systems lawyers use to locate precedents, work products, and forms are iManage and NetDocuments, says Hunter Jackson, the chief knowledge officer at McDermott Will & Emery in Dallas, Texas. These tools are repositories where lawyers can take an agreement, create a new version of that agreement, and save that agreement. While they were not intended to be high-functioning search platforms, that is how lawyers use them, he says.
The problem with that, says Jackson, is that there is no standard naming convention. He says the "historic challenge" with any document management system is the lack of a common vocabulary and having to reverse engineer what the last person may have named the document the lawyer is searching for.
"What [Zuva and SALI is] doing does sound exciting because they are attempting to solve this problem of using an AI platform to properly classify documents," says Jackson.
He says that creating a standard taxonomy produces a cohesive, common vocabulary that cuts across the tech stack and allows different people in the organization to access the same information.
"We're trying to speak the same language across all law firms so that we're describing our work consistently for clients."