There's no doubt AI has a place in the law, but how it's used is up to each lawyer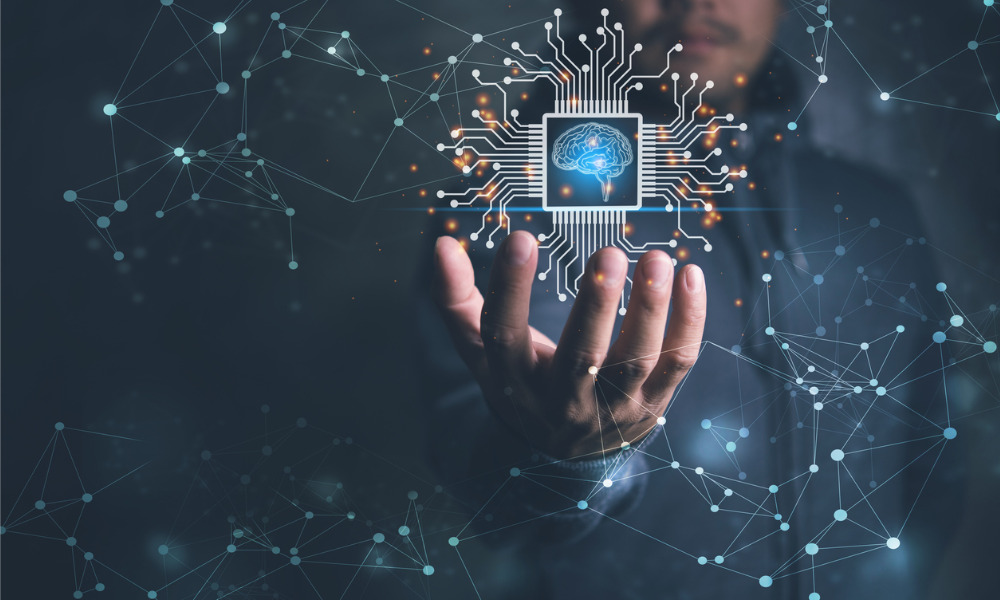 Sponsored content
Until recently many people based their opinion of artificial intelligence on what they saw in big-budget Hollywood movies such as The Terminator. The 1984 movie prophesied a cyborg killing machine set far in the future.
Much has changed since that classic film premiered and while the world is safe from demonic cyborgs, artificial intelligence is now being used in chatbots and machine learning. Its applications range from image recognition platforms to automation and translation systems. AI can drive your car and parallel park at the end of the journey while your phone can tell you where to find a good mocha latte.
According to a report by Businessinsider.com, AI "isn't the future of technology – it's already here."
"Just look at how voice assistants like Google's Home and Amazon's Alexa have become more and more prominent in our lives. This will only continue as they learn more skills and companies build out their connected device ecosystems," according to the report. "Regardless of your industry, AI is everywhere. And it will change the way you do business. The question is: Will you be ready?"
The integration of technology with business practice is nothing new. Since the Industrial Revolution and the advent of the assembly line, the way we work has continually evolved. And while the practice of law has processes that are locked in tradition, successful lawyers understand the need for innovation.
Clio, which provides software for the profession, explains in its Legal Trends Report that the "majority of law firms see their bottom line as the most important metric for success."
To help bolster that bottom line, lawyers will turn to specialized legal marketing agencies like dNovo Group, for help to stand out from the crowd. But with any surge in business that marketing brings comes the realization that there may not always be enough hours in the day. So digital marketing agencies offer business practice optimization hand in hand with their advertising services.
In its 10 Tips to Improve Law Firm Profitability, Clio suggests "firing yourself from doing jobs you shouldn't de doing," and that's where AI comes in. It has been estimated that artificial intelligence can perform almost a quarter of the work performed by lawyers in a fraction of the time.
"Without a doubt, AI promises to transform the practice of law fundamentally," according to the research paper Legal Ethics in the Use of Artificial Intelligence. "AI holds out the promise of freeing lawyers from mundane tasks and allowing them to devote more of their time to counselling clients, which, after all, is the core service of what lawyers do. Lawyers should not fear AI but rather embrace it. Professional ethics may require them to do so."
Indeed, artificial intelligence can quickly and efficiently analyze data. It can also run 24/7 with minimal oversight.
Mimicking cognitive functions such as learning or problem-solving, AI works by combining data with algorithms and iterative intelligence, which allows the software to learn from patterns.
Law firms are already using artificial intelligence to provide litigation and predictive analysis, due diligence reports, electronic discovery, contract management, legal research and deception detection.
Lawyers can review contracts and documents and extract vital information to organize data through applications such as Kira.
In a profession steeped in legislation, precedent, statutes and codes, there are new amendments and rulings constantly being released that have the potential to change the face of law. AI provides the ability to review and analyze such pertinent data quickly and easily, unshackling lawyers to better serve their clients.
According to Forbes, the legal services market is one of the largest in the world, grossing close to US$1-trillion a year globally. The report also notes that "the field of law is tradition-bound and notoriously slow to adopt new technologies and tools." Still, Forbes predicts that to change in the coming years.
"More than any technology before it, artificial intelligence will transform the practice of law in dramatic ways. Indeed, this process is already underway," according to the report. "The law is in many ways particularly conducive to the application of AI and machine learning. Machine learning and law operate according to strikingly similar principles: they both look to historical examples to infer rules to apply to new situations."
There is little doubt AI has and will play a role in the practice of law. Still, it is important to be cognizant of the need for ethical guidelines.
In its report Legal Ethics in a Digital World, the Canadian Bar Association (CBA) notes "technology has become an important part of contemporary legal practice. Lawyers should be able to recognize when using technology is needed to provide a legal service effectively and understand how to use technology responsibly and ethically."
"Given the range of ethical questions raised by using technology in a law practice, and the diversity among law practices, we do not claim to offer a comprehensive resource or to be prescriptive. Our goal is to help you spot potential ethical issues related to the use of technology and to direct you to resources to determine best practices and solutions that are appropriate for your situation," the report states.
When it comes down to using AI technology, lawyers must realize that they have duties of supervision and independent judgment.
"If lawyers are using tools that might suggest answers to legal questions, they need to understand the capabilities and limitations of the tools, and they must consider the risks and benefits of those answers in the context of the specific case they are working on," David Curle, director of the Technology and Innovation Platform at the Legal Executive Institute of Thomson Reuters, tells Above the Law.
There is no doubt that artificial intelligence has a place in the law. How it is used is up to each lawyer.